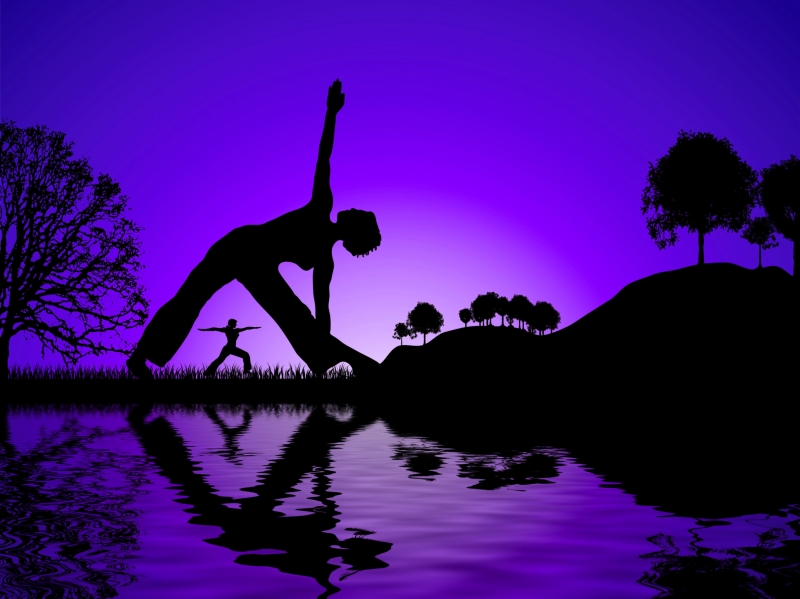 In yoga, there are two styles: dynamic "yang" yoga, and softer "yin" yoga. Dynamic yoga can be incredibly beneficial for health and wellness. Here we take a closer look at dynamic yoga, how to practice it and how you may benefits.
An Introduction to Dynamic Yoga
Dynamic yoga is a lively style of yoga that features fluid movement. It differs to other yoga techniques, because it focuses on body awareness and involves much more dynamic asanas.
The practice also focuses on the union of the mind, body and spirit. It unearths the idea that the spirit and mind can flourish when the body is open. It also assumes that the body reflects our spiritual and mental state at the time of practice.
For instance, if you"re experiencing stress, chances are your neck and shoulders will be tight and sore. But when you change your outlook or habits, your body can heal itself and enjoy optimum health and vitality.
When the body is in balance, the mind and spirit and strengthened. And we are able to feel empowered and live a life of purpose and joy.
In the 1960s, dynamic yoga emerged in the west after flourishing in the east. It has tai chi and karate influences, thanks to Nagaboshi Tomoi who taught it to western yogis.
What Happens in Dynamic Yoga Practice?
In most dynamic yoga classes, the practitioner will explain that the session works through the four elements – earth, water, fire and air.
If you practice other yoga techniques, many of the asanas in dynamic yoga may be new to you. Take your time learning these new postures and familiarising yourself with a more fluid approach to yoga.
You may notice that dynamic yoga focuses on flexibility, breath control, stamina and strength. These are important pillars to master, as they'll help you gain clarity and greater mind-body-spirit awareness.
The Benefits of Dynamic Yoga
People who practice and teach dynamic yoga point out a few major benefits. These include:
Strengthens connective tissues
Improves breathing
Quiets the mind
Alleviates stress
Realigns the spine
Keen to try dynamic yoga? Search for a yoga practitioner in your area to try it out.
Do you have a passion for Yoga? Would you love to turn your passion for Yoga into a rewarding career?
Check out the information we have available on what the Yoga course involves and thousands of other Natural Therapy Courses we have available online and throughout Australia. Why not let us help you find the right course for you today on 1300 924 960
Originally published on Nov 28, 2014