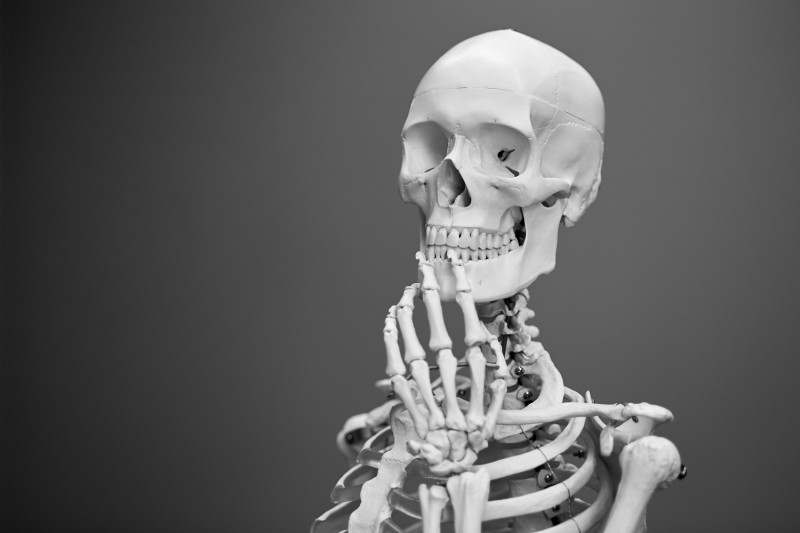 Every year on 20 October, the world celebrates World Osteoporosis Day (WOD), which is a year-long campaign that aims to to raise global awareness of the prevention, diagnosis and treatment of osteoporosis. The campaign also aims to make osteoporosis and fracture prevention a global health priority by reaching out to health-care professionals, the media, policy makers, patients, and the public at large. This year, the campaign will feature has the theme "It's Osteoporosis". For the first time, the main focus of the celebration is to highlight the emotionally impactful visuals and stories of real people living with osteoporosis in all regions of the world.
The campaign will also emphasize the direct link between osteoporosis and broken bones, which have a serious, life-changing impact in terms of pain, disability, lost independence and inability to carry out tasks of everyday life.
Here are some of the key messages of World Osteoporosis Day 2019:
Osteoporosis is the hidden, underlying cause of painful, debilitating and life-threatening fractures
Take the new IOF Osteoporosis Risk Check to see whether you could be at risk of osteoporosis
If you have key risk factors for osteoporosis you should request a bone health assessment – take action for prevention!
Advocate! Sign the IOF Global Patient Charter and join us in calling on healthcare providers to close the massive "care gap".
Osteoporosis is a growing global problem that respects no boundaries: worldwide, fractures affect one in three women and one in five men over the age of 50.
What is osteoporosis?
The word "osteoporosis" literally means "porous bone". And the disease is characterised as the reduced density and quality of the bone. When bones become more porous and fragile, there is a greater risk for fracture. Bone loss happens silently and progressively, often with no symptoms until the first fracture occurs, which makes osteoporosis a very dangerous disease.
The bones are living tissue and constantly changing that develops and strengthen as we age. They are at their most dense during the early 20's, which is called peak bone mass. But after this peak, some of our bone cells begin to dissolve bone matrix (resorption), at the same time, new bone cells deposit osteoid (formation). This process is called as remodeling. However, for people affected by osteoporosis, bone loss outpaces the growth of new bone. Bones become porous, brittle and more prone to fracture.
Global epidemic
Worldwide, one in three women and one in five men aged 50 years and over will suffer an osteoporotic fracture. Because of weak and fragile bones that can break easily, even minor falls, bumps, a sneeze or sudden movements can cause fracture. These fractures caused by osteoporosis can be life-threatening and a major cause of pain and long-term disability.
Prevention
Here are some ways to help prevent osteoporosis:
Ensure a nutritious diet with adequate calcium intake
Avoid protein malnutrition and under-nutrition
Maintain an adequate supply of vitamin D
Participate in regular physical activity
Avoid smoking or secondhand smoking
Avoid heavy drinking
Getting regularly checked by a doctor for signs of osteoporosis will also help a lot to prevent it. So make sure to visit a professional and have your bones checked.
What is the "care gap"?
Fractures due to osteoporosis have a devastating impact on millions of people worldwide and result in enormous socio-economic costs to society and healthcare systems. Yet, despite effective medical advances to reduce fractures, a minority of men and women actually receive treatment. Only 10% of older women with fractures actually receive osteoporosis therapy. In 2010, in Europe alone some 12.3 million people considered to be at a high risk for osteoporotic fractures were left untreated.
Get involved
There are various ways in which you can help out. One of which is by signing the IOF Global Patient Charter, a worldwide call for improved patient care, and helping to raise the profile of this silent disease among healthcare authorities worldwide. By voicing our concern collectively, we can all help to make fracture prevention a global health priority.
If you are suffering from the disease, you can share your story of living with osteoporosis to help others cope with the challenges that comes with it.
There are also events all over the world that you can attend. Go to this page to see if there is an event near your area.
To learn more about World Osteoporosis Day 2019, visit worldosteoporosisday.org.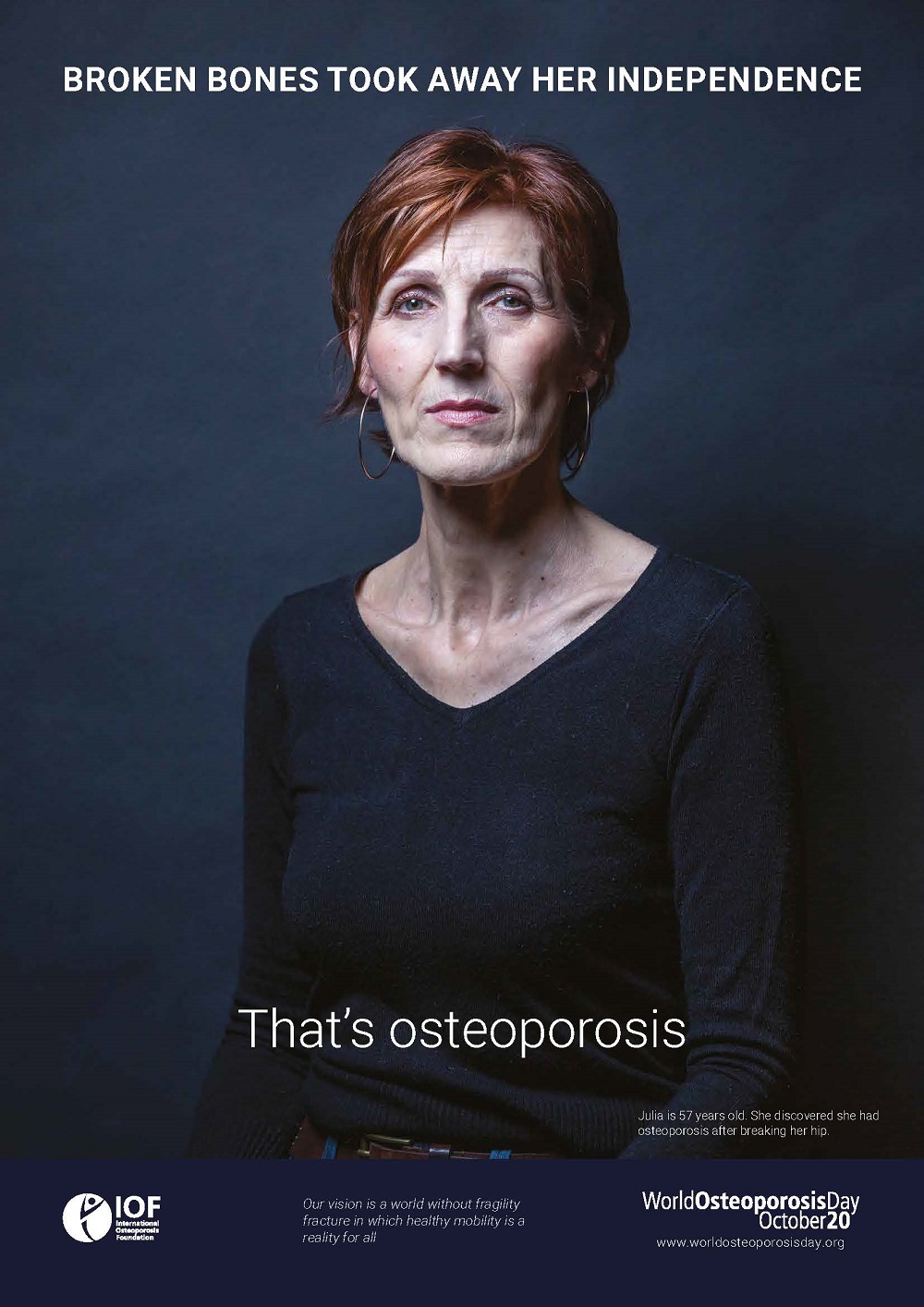 Do you have a natural health & wellness business?
Sign up now and advertise on Australia's #1 natural health website.
Or check out our Wellness Hub to help you stay current about the industry.
Originally published on Sep 30, 2019