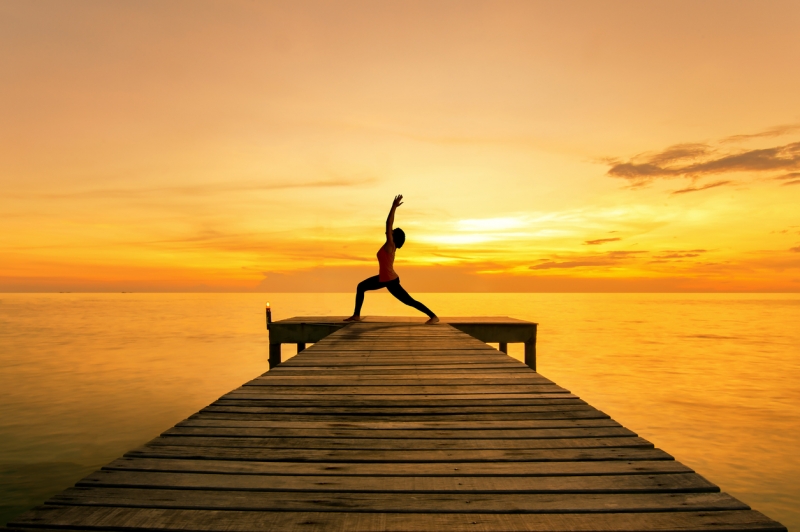 Start warming up and practice those poses, because Wednesday 21 June is the International Day of Yoga!
The United Nations proclaimed the day after recognising yoga's global popularity.
It came after Indian Prime Minister, Narendra Modi, addressed the UN General Assembly in 2014, saying:
"Yoga is an invaluable gift of India's ancient tradition. It embodies unity of mind and body; thought and action; restraint and fulfilment; harmony between man and nature; a holistic approach to health and wellbeing. It is not about exercise, but to discover the sense of oneness with yourself, the world and the nature."
In response, the UN revealed resolution 69/131, in which it acknowledges:
"Yoga provides a holistic approach to health and wellbeing."
"Wider dissemination of information about the benefits of practising yoga would be beneficial for the health of the world population."
The first International Day of Yoga was held in 2015. On the day, two Guinness World Records were set – for the largest yoga class (35,985 people at a class in Delhi, led by the Indian Prime Minister) and the largest number of nationalities involved (85).
What is the International Day of Yoga all about?
The International Day of Yoga aims to "raise awareness worldwide of the many benefits of practising yoga."
An incredible 175 nations sponsored the resolution (more than any other resolution). They're invited to spread the message any way they choose. But the UN stresses that costs of yoga activities staged as part of the day should be covered by voluntary contributions.
How can I get involved?
The official International Day of Yoga website is a great starting point. It's packed with resources and information about events and the day itself.
On the events page, you'll find yoga events being held in Australia – many of which are free. There are also film screenings, talks and demonstrations, and open days.
You can also ask your local yoga practitioner or centre, to see if they're getting involved in the International Day of Yoga.
Originally published on Jun 15, 2017