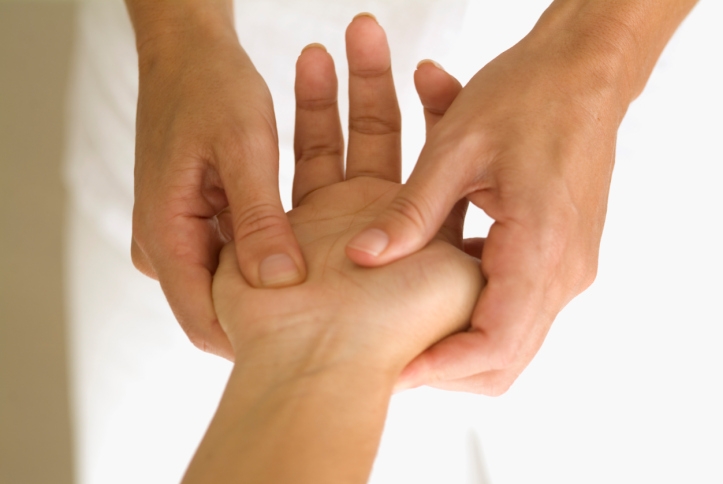 A treatment that's ancient, effective and painless? "Too good to be true" you say. But with such a long history, maybe it's worth taking a closer look.
For thousands of years, people have sought to change the flow of energy through the body's meridians, the energy channels that carry life-giving chi around the body. Any number of well-respected Eastern philosophies teach that when chi is slow, stagnant, or out of balance, it leads to less than perfect health, and eventually disease.
Many forms of Eastern medicine such as Acupuncture, Shiatsu, Acupressure and Tui Na, are all techniques used to re-establish balance, using pressure, needles, massage or heat to improve the flow of chi.
Acupressure, while an umbrella term for many of the treatments, is also a modality in its own right. It's like the DIY version of acupuncture, and in that light, is an extremely effective and simple method of self-treatment. Everyone can use it, and mostly it doesn't require any training or equipment. All you have to know is where the common points are and what they're for. Then, just add a couple of fingers.
How is Acupressure Performed?
Instead of inserting needles into the body, pressure is applied to particular areas. The commonest method is to use the fingertips, but sometimes, elbows, fists, feet or special tools may be used, depending on the source of the teaching. These however are usually only employed by professional therapists. For the lay person, fingers work well.
The pressure varies, depending on the part of the body being treated; it may be light, firm, or applied with accompanying vibration or tapping.
You don't have to be in any special position to use the technique – sometimes you can even use it as you go about your daily life.
What are the Meridians?
There are 6 matched meridians on each side of the body, and two single ones, centrally, back and front. You can find the accupoints at intervals along each of these meridians, and they are often tender to touch. When they are, you need to use gentle pressure.
The location of the 'accupoints' rarely has any relation to the condition being treated, and people often find this difficult to deal with. When you have a headache, you press a spot on your wrist, and that doesn't make sense to a logical mind. But, because of its' eastern origins, it's better not to analyze the treatment using western logic.
What is Acupressure Good For?
You can use acupressure for treating many common conditions, and a professional therapist can treat many more. If you are going to treat yourself, you do need to carefully study a reference guide, to ensure that you accurately find the points. Otherwise treatment may not be effective. Some of the conditions it is used for are:
Improve skin tone: Some acupressure does use points close to the problem area. Points such as the aptly named heavenly appearance and others around the face can improve skin tone, reduce the appearance of wrinkles and freshen the complexion.
Muscle relaxation: May be used before massage or chiropractic treatments to enhance the effects of those treatments. Can be used alone just to relax tight muscles.
Pain relief: Pressure on some points will stimulate the release of endorphins; this will reduce pain and also relieve anxiety.
Labour and child-birth: It's used for pain relief and for progressing the labour.
It should not be used at other times during pregnancy without direct instruction from a professional therapist
Find a professional accupressure practitioner in your area.
Do you have a passion for Acupuncture? Would you love to turn your passion into a rewarding career?
Check out the information we have available on what the Acupuncture courses involves and thousands of other Natural Therapy Courses we have available online and throughout Australia. Why not let us help you find the right course for you today on 1300 924 960
Originally published on Nov 25, 2011