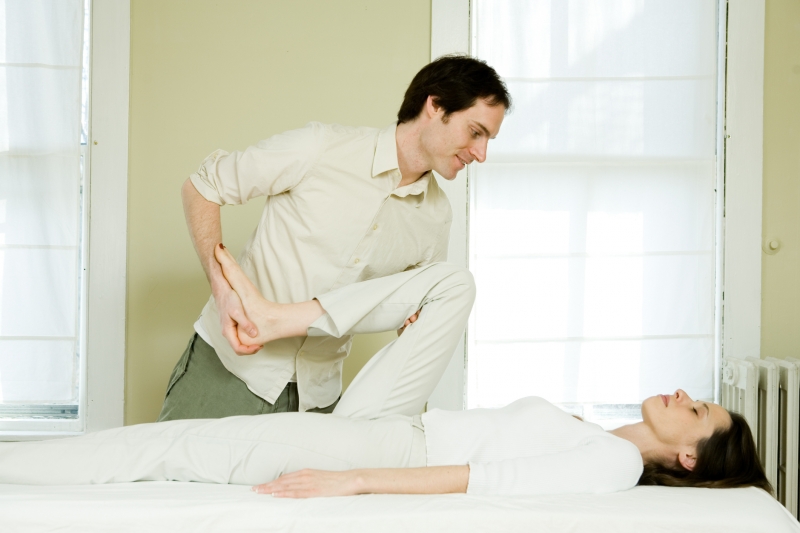 With the development of ever more specialised and refined modalities, it can get confusing keeping track of their various qualities and techniques utilised. This is especially true for the various physical therapies that seek to treat the soft tissue element of our body.

In the case of myotherapy and myofascial release therapy this confusion is understandable, given they both use the prefix 'myo', which refers to muscle. Besides this common ground, they also share techniques and a basic grounding in treating the soft tissues of the body.
Myotherapy vs. Myofascial Release Therapy
Myotherapy is primarily focused on relieving knotted muscles with trigger point therapy but may also draw on other techniques such as dry needling, musculoskeletal alignment, deep tissue massage, cupping, muscle stretching and a range of rehabilitative exercises.

As the name suggests, myofascial release therapy is focused on treating the fascia that permeates the entire body. Comprised of collagen and elastin, the fascia is essentially the glue that binds all our internal structures in place. Myofascial release therapy therefore concentrates on how this may affect the alignment and posture of our body. Like myotherapy, myofascial release also uses a toolbox of techniques and therapies including Rolfing, yoga and joint mobilisation - which can be divided into direct (manipulation) and indirect (stretching) approaches.
Practitioner Qualifications
Even though the two modalities use slightly different techniques, practitioners will often have the same grounding in remedial massage. This training gives them a thorough understanding of human physiology, particularly the soft tissue element.

Myotherapists receive training in the fundamentals of massage, typically via a Certificate IV in Massage Therapy Practice. They will then go on to specialise in the Advanced Diploma of Remedial Massage (Myotherapy). Similarly myofascial release therapists will typically have a background in massage therapy, with the option of a dedicated component course in myofascial release therapy.

When assessing a therapist their qualification should be from a Registered Training Organization (RTO). This ensures that they will receive accreditation to practice from their industry association.
Originally published on Mar 08, 2012