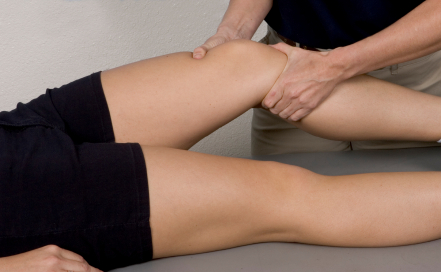 The name myotherapy is largely generic, it simply means muscle therapy. 'Myo' is derived from the Greek word for muscle and we all know what 'therapy' means. In reality, any therapy that deals primarily with the muscle system could be classed as a form of myotherapy and although Bonnie Pruden's myotherapy is probably the better known modality (originating in America in the mid 80's), SLM Bodywork is another method that was developed in Australia in 1988 to specifically deal with the treatment of pain and injury.
SLM Bodywork Background
SLM Bodywork was developed by Steve Lockhart after his initial training with John Guttenbeil, one of the true masters at fixing pain and injury who worked in New Zealand then Australia from 1938 until not long before his death in 2009. SLM now has students in most Western countries including Australia, the USA, UK, New Zealand, Canada and parts of Europe. Steve's course is promoted through his website and free book, 'How to Fix Pain Using Massage and Bodywork'. He is also provides free advice and support to back pain and sciatica sufferers.
SLM Bodywork
SLM Bodywork on the other hand takes a holistic approach to the body and combines unique full body deep tissue massage techniques, with exercises and lifestyle changes (dealing with things like posture, diet, supplements, and stress), to bring symmetry back to the muscle system. It works on the theory that pain comes from pressure that builds up around a joint, because muscle imbalances lead to their misalignment. When that pressure reaches a critical point, it causes restricted movement, inflammation and pain, or in the case of the spine, misalignment of the vertebrae that affects that discs and nerves.

The techniques in the SLM method are designed to diagnose and fix the critical imbalances, through restoring muscle tone and function to all parts of the body. This in turn realigns the skeleton and releases the pressure from the joints, allowing the pain and inflammation to disappear.
Holistic Approach
The holistic approach is necessary because the soft tissue doesn't always respond the way a therapist would like. This is often because of the influence of a person's diet, posture, emotions or stress levels. Or simply because the problems have been there for so long the way back for the muscles is not so simple.

Unlike other forms of therapy (including Bonnie Pruden's Myotherapy) SLM focuses on educating the patient about their body, how to best self treat their existing problems and better maintain things in the future once their pain has been taken away.

It covers a part of healing not included in conventional therapies training courses and has therefore been very popular with existing therapists who are looking to take their skills to the next level and improve their success at treating chronic pain.
Studying SLM Bodywork
The only diploma training in myotherapy is through the Melbourne Institute of Technology which runs a 2 year full time course recognised by most health funds and natural therapy associations. It is based on the Bonnie Pruden style of myotherapy which put simply is a combination of trigger pointing and stretching.
Originally published on Aug 09, 2011