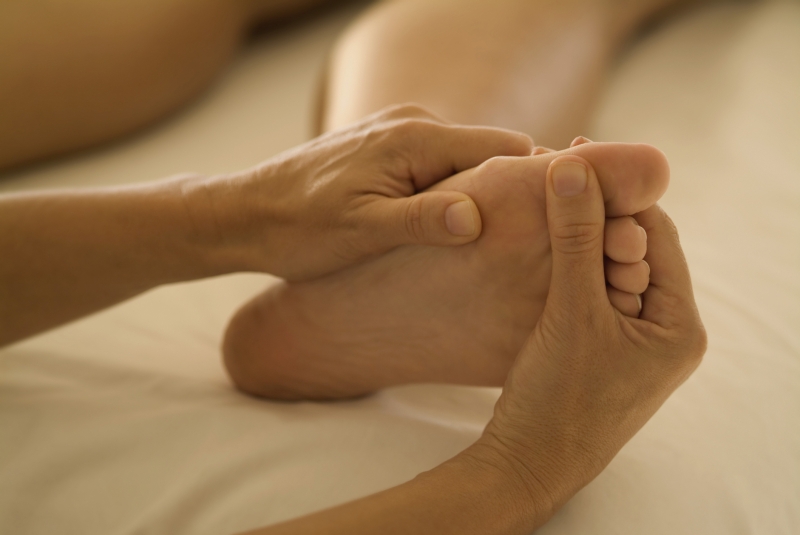 We'll walk roughly three times around the globe – or 128,000 kms – in our lifetime. But if we have leg, foot or toe pain taking just one step can be difficult. Podiatry can help ease walking difficulties, enhance our independence and prevent other foot problems.
Each of our feet has 26 bones, 33 joints and is a complex network of tendons, muscles, blood vessels and nerves. Our feet support our weight and act as shock absorbers to lesson the impact of sudden movements. As anyone with leg or foot problems knows, when things go wrong we lose a huge part of our independence.
Podiastrists Treat Lower Legs and Feet
Podiatrists prevent, diagnose and treat many different problems associated with the lower legs and feet. These may include:
Bone and joint disorders such as arthritis
Soft tissue injury
Foot problems associated with neurological and circulatory disease
Foot problems associated with diabetes
Balance issues, such as in elderly people
Heel, knee, shin and ankle pain
Knock-kneed
Corns and calluses
Fungal or ingrown toenails
Bunions
Aching feet
Injuries or infections from sport
Plantar warts
Podiatry Prevents Problems
Podiatrists aim to enhance your independence and prevent other problems developing. They formulate a care plan that may include:
Podiatrists Are Part of Multi-Discipline Care
Podiatrists may work closely with other healthcare providers, for example, in rehabilitation after surgery or in the prevention and management of foot problems associated with diabetes. This is vitally important as at least 85 people in Australia lose a foot each week because of diabetes.
Podiatry Pedigree
Podistists practising in Australia must hold at least a Bachelor degree from a recognised university and be registered to practise in their chosen State or Territory.
Podiatrists diagnose and treat lower leg and foot problems. They play a big role in preventing further complications and aim to enhance the mobility, range of movement and independence of their clients.
Find a podiatrist in the ntpages directory to enjoy the benefits of this modality.
Do you have a natural health & wellness business?
Sign up now and advertise on Australia's #1 natural health website.
Or check out our Wellness Hub to help you stay current about the industry.
Originally published on Aug 17, 2011