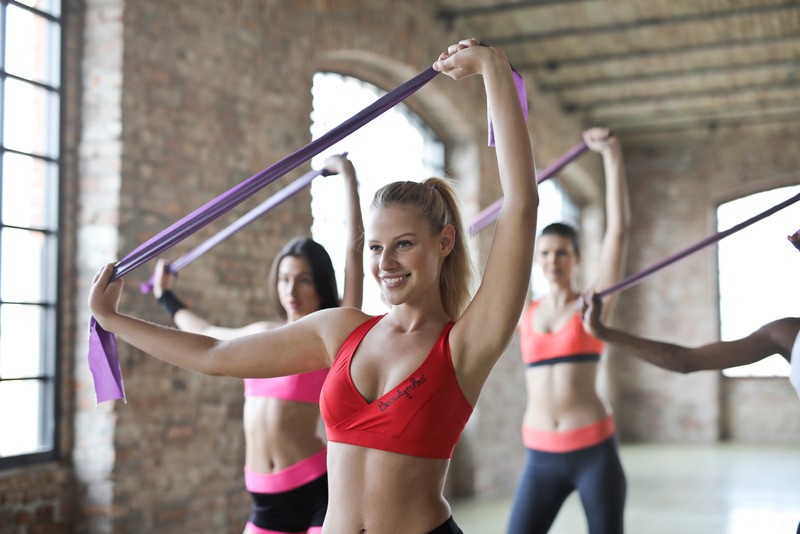 The best exercises you can do are those that can keep your weight under control, improve your range of motion as well as your balance, strengthen your bones and protect your joints.
The following are 5 of the best exercises you can do for optimum health:
Swimming
Swimming can be classed as the perfect workout. The buoyancy of the water supports your body. It also takes the strain away from any painful joints. Dr I-Min Lee, professor of medicine at Harvard Medical School says that "swimming is good for individuals with arthritis because its less weight-bearing."
Water aerobics is another option as is particularly good for people with joint pain.
Tai Chi
Tai Chi is a Chinese martial art and combines movement with relaxation. It is good for both body and mind. It is made up of a series of graceful movements and is great for people of all ages and fitness levels.
Strength Training
Lifting weights will help keep your muscles strong. If you don't use your muscles, they will lose their strength over time.
It is important to learn the proper from of weight training before you begin. Therefore, consult with a fitness instructor before embarking on strength training.
Walking
Walking is a great form of exercise. It is simple and very powerful. Walking can:
Improve cholesterol levels
Strengthen bones
Keep blood pressure in check
Improve your mood
Lower your risk of diseases such as diabetes and heart disease
Walking doesn't cost a dime. The only item you will need to purchase are a good pair of walking shoes. You can walk every day or 3-4 times for 30-40 minutes a week to gain benefits.
Kegel exercises
These exercises are important for strengthening the pelvic floor muscles that support the bladder. Strong pelvic floor muscles are imperative for preventing incontinence.
Your physiotherapist can help you to the Kegel exercises properly.
Do you have a natural health & wellness business?
Sign up now and advertise on Australia's #1 natural health website.
Or visit our Wellness Hub to help you stay current about the industry.
Originally published on Jun 12, 2018