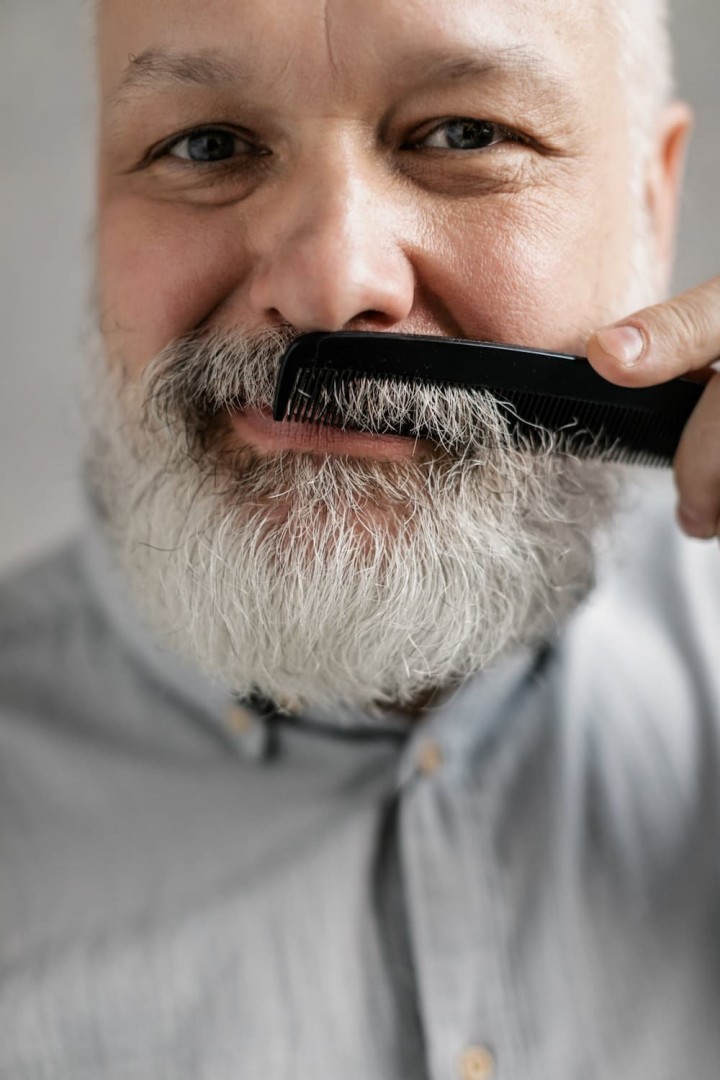 Bowel Cancer Australia estimates that approximately 8,400 men are diagnosed with bowel cancer every year, with 9% of them under 50 years old. In addition, the disease causes about 2,400 premature cancer deaths per year. Decembeard is an annual campaign to fight bowel cancer, the second leading cause of cancer-related deaths in Australia, held throughout the entire month of December. Get involved with this month-long fundraising campaign and help save lives.
The beard season runs from 1 to 31 December, and it encourages men to ditch their razors for a month and grow out their facial hair as a sign of solidarity and support for those fighting against bowel cancer. The aim of Decembeard is to raise awareness of bowel cancer among communities.
How to Join Decembeard
Participants can set up Decembeard goals during this time, whether it's deciding to start some stubble or grow a Santa Claus beard. They can also share their beard stories on social media to encourage participation. Many participants even make Decembeard part of the family by asking friends and family to donate money for every week they go without shaving. If you want to spice up your fundraising efforts, consider making Decembeard a part of your family's Christmas party or even your office party, where everyone can sport different styles of beards and compete for the title of "Best Beard of the Year."
Decembeard gives you the chance to let your facial hair flourish while supporting funds for bowel cancer research and taking part in the discovery of a definitive cure for people with bowel cancer. Decembeard for Bowel Cancer Australia accepts direct donations, or you can set up an online fundraising campaign to raise money for a friend or loved one suffering from this disease.
With your support, no man is alone in his fight against bowel cancer.
How Can Women be Part of Decembeard?
The beard fest is open to anyone who has hair to grow - yes, even women! In addition to using hair extensions, they can donate the money they would spend on waxing to a charity that supports bowel cancer awareness. Furthermore, they can use social media to share the bowel cancer story of the man they love, whether it is their father, brother, uncle, grandfather, husband, boyfriend, or male best friend.
Taking part in Decembeard allows women to talk about Australia's second biggest cancer killer and why it is important for them to encourage the men in their lives to get an early diagnosis of bowel cancer in order to catch it at an earlier stage.
What are the Symptoms of Bowel Cancer?
The signs of bowel cancer may vary from person to person, but some people may exhibit all of them. Even if you don't have any of the symptoms, it's still important to get tested, because once caught early, bowel cancer is among the most treatable types of cancer. The most common signs and symptoms include:
Rectal bleeding
Unexplained tiredness
Abdominal pain
A change in bowel habits
Unexplained weight loss
How Can Bowel Cancer be Prevented?
Bowel cancer can attack without warning and older men are at high risk. If you are over 50 years old, make sure a colon screening test is part of your regular check-up schedule with your doctor. Maintaining a healthy diet and lifestyle can also reduce your risk of bowel cancer. Here are some ways ensure you win the battle:
Maintain a healthy body weight
Eat a high-fibre diet that consists of fruits and vegetables
Exercise regularly
Limit your red meat intake
Limit your alcohol consumption
Find out about other treatments for bowel cancer by participating in Decembeard. In addition, a dietitian in your area may be able to help you identify a diet program that can help you prevent or manage the disease.