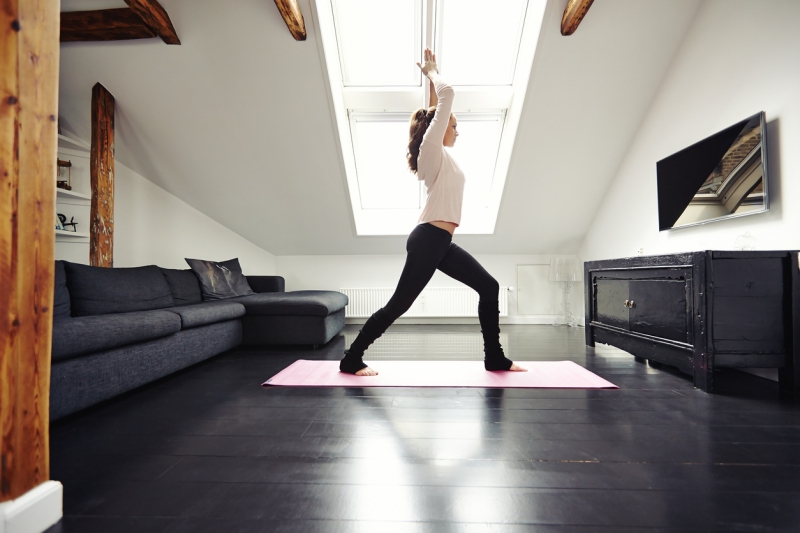 Sometimes a little stretching is all you need to unwind and prepare for sleep. But science has come along and burst that bubble, telling us that yoga has no positive impact on women who struggle to sleep due to menopausal hot flashes.
The American Academy of Sleep Medicine ran a 12-week study to test the effects of yoga and exercise on midlife women. It was later published in the Journal of Clinical Sleep Medicine.
The results? Apparently neither types of movement had a "statistically significant" effect on objective measures of sleep duration or sleep quality recorded by actigraphy." (source)
The women were able to fall asleep just fine. But even after doing yoga or exercise, their disturbed sleep patterns didn't seem to improve. Women in both groups kept waking up at different hours, for more than 50 minutes at a time, whether or not they had done a little pre-bed movement.
Lead author Diana Taibi Buchanan explained: "Our primary findings were that the two study interventions had no significant effects on objective sleep outcomes in midlife women with hot flashes.
"The main implication of this finding is that other behaviour treatments with the potential for effectively improving sleep in this population should be examined." They hope to next investigate cognitive behaviour therapy to help midlife women sleep during menopause.
So does this mean we should all ditch yoga or exercise before bed to help us sleep? Nope, not at all. Like all studies, this one was limited in its exploration of the issue.
While it does suggest that yoga and exercise may not help treat hot flashes experienced during menopause, it doesn't say that these are ineffective in helping other people sleep and stay asleep.
As with everything, it's all about tuning into your body and learning what works best for you.