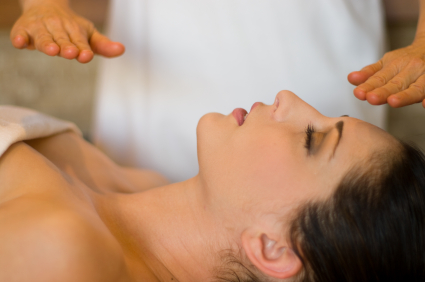 Feeling a little edgy? Seeking a natural way to stress less? We've pulled together 7 natural ways to beat stress, without popping a pill or pulling your hair out.
1. Cut out Caffeine
When you're feeling a little tired, a cup of coffee can be a quick fix. But it also causes adrenaline to surge through the body, raising anxiety and stress levels. So when you're feeling stressed, swap a cup of the strong stuff for some herbal tea. And cut out soft drinks, chocolate and black tea, as these contain caffeine too.
2. Eat a Little, Eat Often
Science has discovered that the best way to maintain your mood and keep your blood sugar levels steady is to eat small meals throughout the day. That means eating every two to three hours, and incorporating protein into every small meal.
Try a hard-boiled egg, a handful of almonds or small tin of tuna to keep hunger at bay and your stress levels low.
3. Learn How to Breathe
It sounds silly, doesn't it? But when you're stressed, it's easy to forget to swap deep, anxiety-lowering breaths for short snippets of air. Breathe into your belly and feel your stress glide away.
4. Talk It Out
While it can be tempting to keep your troubles bottled away, it's best to talk about then. If you don't feel comfortable chatting with a loved one, seek the help of a counsellor or life coach. They'll also be able to teach you relaxation remedies and strategies for coping with stress.
5. Smell Something
Aromatherapy can work wonders for reducing stress. Essential oils like lavender and rose are particularly relaxing. Your aromatherapist will also be able to create a mix tailored to you.
6. Try Acupuncture
When you feel stressed, energy can't flow freely through the body. Acupuncture is ideal, as the needles stimulate specific points in the body to unblock energy and eliminate stress.
7. Have a Massage
Numerous studies have found that our cortisol levels – the hormone that crops up when we're stressed – are reduced during massage. Whatever technique you try, you're sure to leave feeling relaxed and ready for anything.
There are many other natural ways to beat stress, including reiki, yoga, meditation and energy healing. Why not try one today?
Originally published on Sep 30, 2013