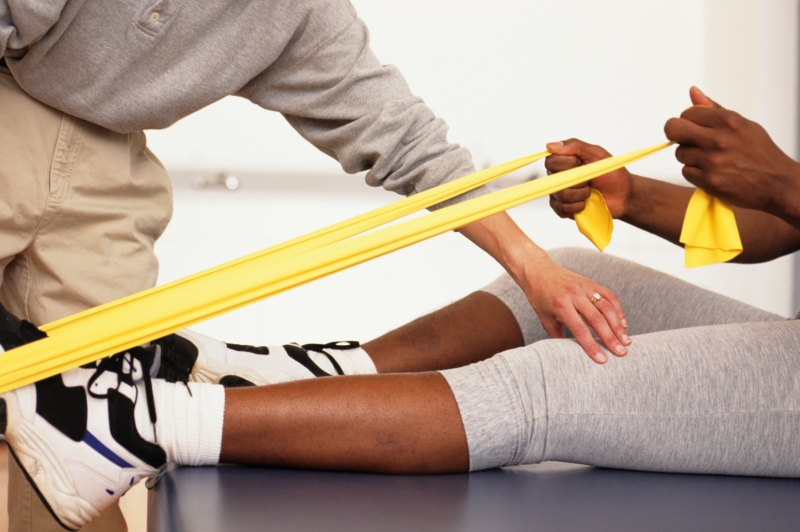 Physiotherapy, also dubbed as physical therapy, is the practice of using non-invasive means to treat physical injuries and dysfunctions. A physiotherapist is a highly trained professional with a thorough knowledge of life sciences and therapeutic techniques used for treatment. Becoming a physiotherapist requires tertiary studies leading to a Bachelor of Physiotherapy degree.
The uniqueness of physiotherapy lies in the safe, gentle and effective use of holistic techniques for treating a variety of physical conditions. In addition to earning your qualification, taking a physiotherapy course will hone your skills in the following modalities:
Therapeutic soft tissue massage
Tailored stretching and/or exercise programs
Breathing exercises
The application of heat, cold or ultrasound to relieve inflammation
What are the Qualifications of a Physiotherapist?
To become a physiotherapist, you should have a sound understanding of the body's structure in relation to its different functions. You must also have a keen interest in maths and sciences, which are the primary focus of a four-year Bachelor of Physiotherapy course.
On the other hand, if you have obtained a degree from another science course, you may receive advanced standing towards a two-year Master of Physiotherapy program.
After earning these qualifications, you will be eligible to register with the Physiotherapy Board of Australia, a crucial step to becoming a full-fledged psychotherapist.
What are the Subjects Covered in a Physiotherapy Course?
Undergraduate and postgraduate courses in physiotherapy focus on different branches of life sciences to give students a grounding in body structure and movements. You will learn both the theoretical and practical aspects of the study, and explore all areas of anatomy, including its general and functional components. In addition to the body's form and function, you will also study the following:
Biology
Neurology
Psychology
Exercise science
Movement science
Sociology
Pathology
Biochemistry
Besides treating injuries, a physiotherapist also resolves other physical disorders due to illness or old age. That said, your course may require you to take elective subjects concerning disabilities, aged care, drug and alcohol treatment. These subjects and several others will equip you with the skills and knowledge to provide an array of treatments and improve the quality of your patients' lives.
Like other physiotherapists, you have the option to take further studies later on through a certification or diploma course in specific therapeutic techniques, to supplement your treatment programs. Here are some training programs that are worth considering:
Where Can You Study Physiotherapy?
Several Australian universities focus on science courses. However, you want to study with a nationally accredited institution whose curriculum is recognised by the Australian Physiotherapy Council (APC). This professional body is responsible for setting and maintaining the highest standards for physiotherapy in the country.
Career Opportunities for Physiotherapists
Registered physiotherapists can pursue a range of career paths because they possess a unique set of skills and knowledge which no other health professional is capable of performing. Some go on to work with elite athletes in sports clubs, others in orthopaedic clinics and then are also those who work in the following:
Hospitals
Rehabilitation clinics
Aged care facilities
Sports therapy clinic
Private practice
Community health centres
The way to becoming a physiotherapist may require a lot of hard work, but a rewarding career awaits you at the end of the road. To start your career in complementary medicine, find a relevant course on the Natural Therapy Pages.
Do you have a natural health & wellness business?
Sign up now and advertise on Australia's #1 natural health website.
Or visit our Wellness Hub to help you stay current about the industry.
Originally published on Aug 25, 2020