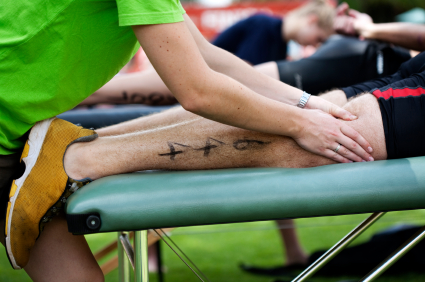 Have you considered using your skills as a massage therapist to volunteer for a cause? Can Too a non profit dedicated to matching fitness with charitable causes, can help to facilitate this. As a volunteer, you will be providing much needed relief to participants finishing a variety of endurance events, specifically runners and swimmers. Many of these folk are new to the world of endurance events and will be participating for the first time, so are likely to need (and greatly appreciate!) the post-race relief a trained pair of hands can provide.
Why Volunteer as a Massage Therapist?
Becoming a volunteer is not all about making yourself feel better (although you will!) It can also help you:
Feel part of a community
Meet new people
Support a good cause
Develop a new interest
Get valuable life experience
What is Can Too?
Can Too gives professional coaching to participants, as part of a team, to run or swim in endurance events. This includes half-marathon, marathon, fun runs and ocean swims. In return, participants raise funds for breakthrough cancer research. To date, $7.5 million has been raised for Cure Cancer Australia. This charity funds research grants to enable young Australian research scientists to develop their vital work.
If you are a massage therapist and are interested in getting involved at any of these events, visit the Can Too website.
Originally published on Sep 09, 2011