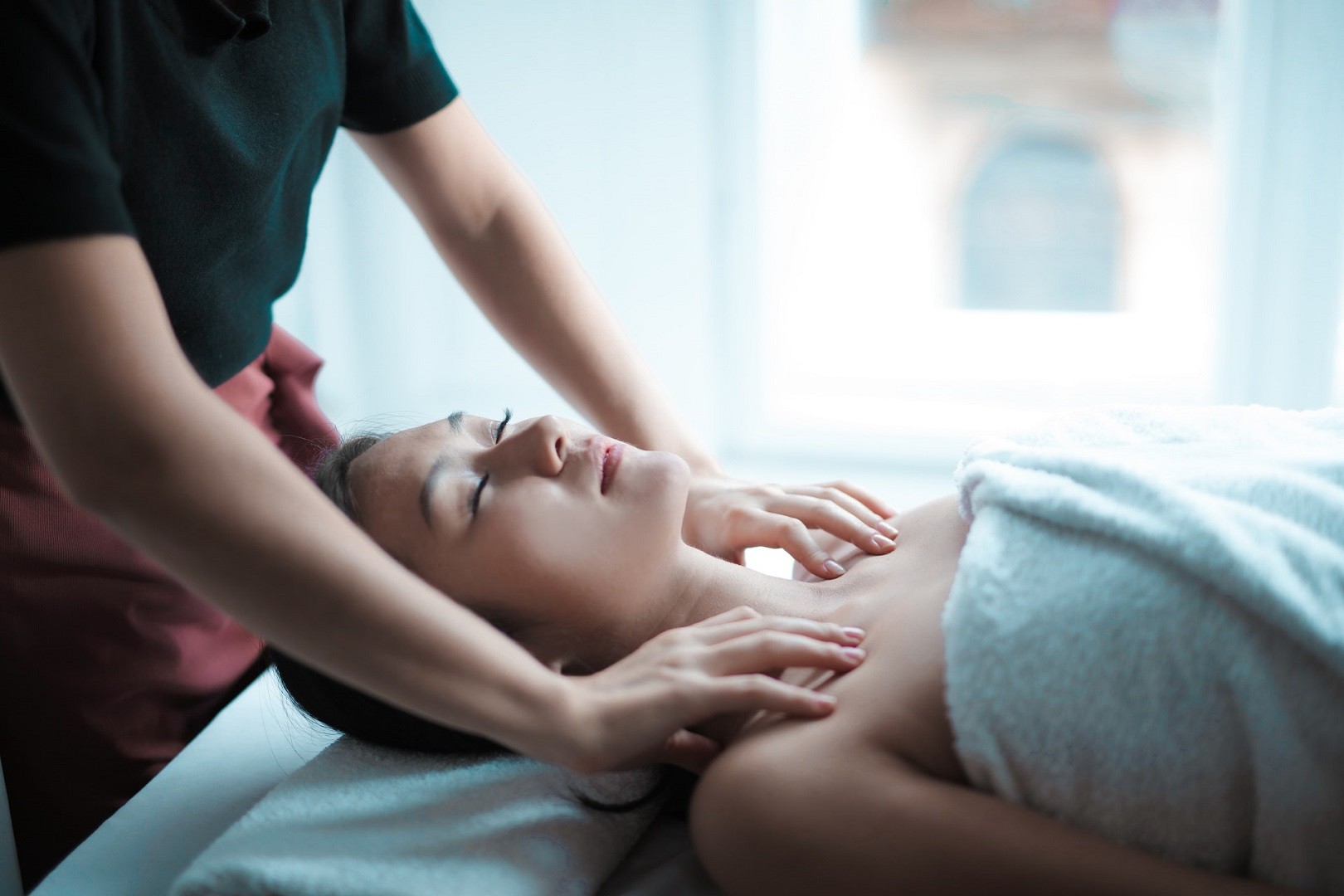 Nothing beats a soothing massage to relieve achy muscles and a weary mind after a long, exhausting day. Should you get a Shiatsu massage, a trigger point therapy or a Lomi Lomi? So many choices, and yet so little time. So, we list below an array of massage therapies you can avail and their average cost to ease the process for you.
Acupressure
Acupressure is a manual therapy that involves the use of pressure on different acupuncture points on the body to stimulate and balance the flow of energy throughout the body and improve the state of health.
Price: $88 to $95 per hour
Ayurvedic Massage
Ayurvedic Massage employs essential oils that were concocted specifically for the dosha type of a client. This type of therapy eliminates toxins, relieves stress and promotes mind and body relaxation.
Price: $120 to $130 for 90 minutes
Bowen Therapy
Bowen Therapy applies gentle pressure on specific muscle tissues and ligaments in the body to balance the flow of energy. It's especially useful for relieving musculoskeletal problems and neck pain.
Price: $95 to $130 for 90 minutes
Chinese Massage
Chinese Massage, or Tuina, is a part of Traditional Chinese Medicine that releases stress and pain, boosts energy levels and improves balance. This type of massage therapy involves a variety of techniques, including pulling, pushing, pressing and twisting.
Price: $70 to $80 per hour
Corporate Massage
Corporate Massage is highly recommended to small, medium and big companies to help them boost their revenues. Booking an office-based massage therapy session reduces absenteeism and boosts productivity in the workplace. Nothing works like a short massage break in relieving stress and back pain as a result of prolonged sitting.
Price: $25 to $30 for a 15-minute chair massage
Deep Tissue Massage
Deep Tissue Massage is an intense bodywork that combines different manual therapies, such as acupressure and Thai massage, to relieve muscular pain due to injury.
Price: $55 for a 30-minute massage, up to $110 per hour
Hawaiian Massage
Hawaiian Massage, otherwise known as Lomi Lomi, is a relaxing technique that combines gentle strokes with the forearms and hands. While performing it, the practitioner moves around the table in a graceful dance to inspire energy flow and harmony.
Price: $80 to $100 per hour
Indian Head Massage
Indian Head Massage improves concentration and relieves headaches and stress. It involves deep strokes, or kneading, on the scalp and neck.
Price: $45 for a 30-minute session, up to $95 per hour
Infant Massage
Infant Massage is designed for mums and pops who want to learn how to properly massage the delicate body of their babies. This gentle therapy is performed in a class to teach parents various touching techniques for improving the sleep, mood and immune system of their newborn baby. These techniques will reduce a baby's stress and crying time due to colic or gas.
Price: $70 to $90 per session
Lymphatic Drainage Massage
Lymphatic Drainage Massage is a gentle massage technique that stimulates the flow of lymph through the blood vessels. It prevents toxin buildup which may lead to swollen tissues.
Price: $55 for a 30-minute session, up to $110 for 90 minutes
Mobile Massage
Mobile Massage Service allows you to receive the manual therapy of your choice in the comfort of your home rather than drive down to a masseuse. Massage practitioners offering this service are adept at a wide range of techniques to suit everybody's specific needs at the moment.
Price: $70 to $80 per hour
Myofascial Release Therapy
Myofascial Release Therapy resolves chronic pain by releasing tightness in various trigger points located in different parts of the body.
Price: $70 to $100 per hour
Myopractic
Myopractic is a soft tissue therapy that treats the root cause of pain, allowing the body to achieve relaxation and the musculoskeletal system to function at peak levels again.
Price: $70 to $95 per session
Myotherapy
Myotherapy employs different techniques such as dry needling and trigger point therapy to treat musculoskeletal problems and improve range of motion.
Price: $75 to $135 per session
Oncology Massage
Oncology Massage is a safe, gentle massage which can only be performed by a massage therapist who has been trained in this specific type of therapy. Oncology massage is specially designed for addressing the side effects of cancer treatment such as pain, anxiety and fatigue.
Price: $45 for a 30-minute session, up to $100 per hour
Pregnancy Massage
Pregnancy Massage promotes relaxation and relieves pain in a pregnant woman's lower back, legs and joints as a result of the growing baby in her uterus.
Price: $95 to $190 per session
Reflexology
Reflexology is a technique that requires pressure on the reflex points in the feet, face and hands to stimulate the nervous system, release stress and activate the body's natural healing response.
Price: $50 to $70 per hour
Remedial Massage
Remedial Massage uses soft tissue techniques like stretching, trigger point therapy and sports massage, among others, to relieve stress, muscle stiffness and headaches, and to assist the body's natural healing ability.
Price: $55 to $110 per session
Shiatsu
Shiatsu is a Japanese massage technique that involves acupressure. It balances the flow of energy within the body and stimulates its innate healing ability, which is vitally important to achieving balance, health and wellness.
Price: $83 to $100 per hour
Sports Massage
Sports Massage relieves stress and tension within the body's soft tissues. This type of therapy treats and prevents sports-related injuries and speeds up recovery time.
Price: $140 to $190 per hour
Stone Therapy Massage
Stone Therapy Massage employs hot and cold basalt stones or other therapeutic rocks to relieve stress and promote relaxation. Rub the stones along the limbs and back can also help soothe tired muscles.
Price: $85 to $150 hour
Swedish/Relaxation Massage
Swedish/Relaxation Massage involves gentle kneading, tapping and flowing strokes to relieve tense muscles, stress and improve circulation.
Price: $70 to $85 per hour
Thai Massage
Thai Massage is also referred to as Thai yoga as it involves a lot of gentle stretching and pulling to release tight muscles and improve range of motion.
Price: $70 to $90 per hour
Tibetan Massage
Tibetan Massage is an ancient form of massage therapy that manipulates the meridians to promote general wellbeing. The massage therapist applies circular motions to different acupoints on the body to balance the wind element, which, in turn, relieves headaches, eases tight muscles and joints, and boosts energy levels.
Price: $57 to $64 an hour
Trigger Point Therapy
Trigger Point Therapy works on painful trigger points, or tender points, in the muscles. It combines gentle and deep strokes to release muscle tension.
Price: $70 to $95 per hour
Several factors affect the price of the massage service of your choice. These include the qualifications and level of training attained by the masseuse, the duration of your massage, add-ons or additional treatments, and your location. Some practitioners offer discounts, and if you're lucky, you could get a combination of two or more services at a fraction of their regular cost.
Do you have a natural health & wellness business?
Sign up now and advertise on Australia's #1 natural health website.
Or visit our Wellness Hub to help you stay current about the industry.
Originally published on Sep 15, 2020