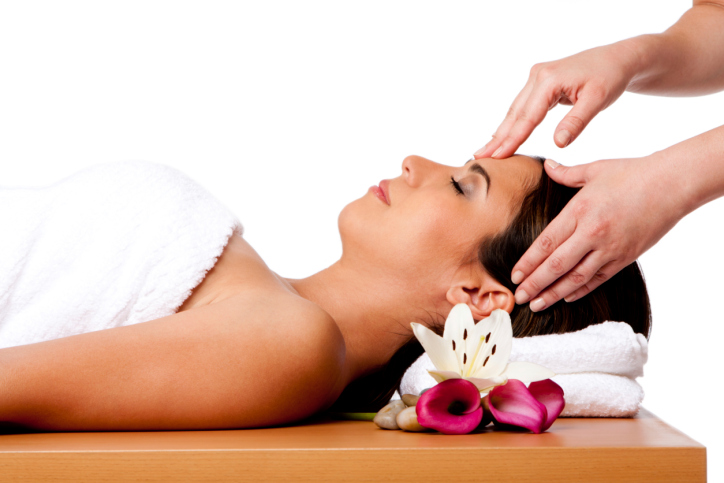 When it comes to concentration, there is the proverbial good news and bad news: The good news is that there are distinct reasons why we experience drops in concentration. The majority of these are easily treated, often without needing to visit anyone other than a massage therapist.
The bad news is that according to recent research, our ability to concentrate is going to drop anyway. So if you want to continue to focus on the tasks at hand, it's a good idea to start making lifestyle changes now - and a regular massage is a great place to start.
Why We Can't Concentrate
The most common reasons for poor concentration include:
Anxiety
Depression
Insomnia
Recreational drug use (particularly cannabis or cocaine)
ADHD
Chronic fatigue
Sleep apnoea
Chronic fungal infections (like candida albicans)
Hormonal imbalances, particularly low thyroid – visit your doctor if you are feeling tired all the time, sleeping for long periods without being rested, frequently feel cold and you've noticed a steady weight gain despite efforts to control your diet
Anaemia – this develops for many reasons, including blood loss, iron or Vitamin B12 deficiencies. It results in low oxygen supply to the brain, feeling short of breath and low energy levels in general
Alzheimers and/or Dementia
Kidney failure
Cirrhosis
Brain injury and some central nervous system disorders
Carbon monoxide poisoning
Melanoma
What Happens as We Get Older?
Researchers connected to the University of Toronto compared brain function and concentration in groups of young, middle-aged and older adults. Their studies revealed significant differences in brain activity during tasks that required concentration.
Younger adults (those less than 40 years old) were able to block out non-task related activities when concentrating. They were less likely to be distracted by environmental changes, screaming children or flashbacks relating to the last party they went to.
The middle-aged group (those between 40-60 years) were starting to waver – and were unable to tune out their surroundings to such an extent.
Those aged 65+ had a more pronounced inability to ignore the distractions. To be able to concentrate effectively as you get older, researchers suggested carrying out tasks that require concentration within a calm, quiet environment: turn off the phone, turn down the music and do the task when you are properly rested.
Why Massage for Poor Concentration
Over 90% of visits to doctors are linked to stress-related disorders – and anxiety, depression, insomnia and fatigue are the most likely causes of poor concentration. Massage has an excellent track record in treating all the symptoms of stress. When it comes to poor concentration, massage can help in the following ways:
Reducing muscle tension – a therapeutic massage is one of the best ways of reminding your body that it is time to relax. Easing muscle tension will help to reduce some of the other symptoms of stress and can leave you feeling both energised and more mentally agile afterwards.
Relieving pain – pain can be a big distraction. Living with chronic pain will disrupt your sleep, leaving you feeling lethargic and wooly-headed. Pain-relieving medication may help in some circumstances, but it is not often recommended for regular use. Massage that focuses on pain relief can make a big difference to your ability to concentrate. Try Sports Massage or Remedial Massage if you are in chronic pain.
Improving blood circulation –one of the side effects of reducing muscle tension during massage is that the formerly tight muscles stop contracting on the underlying blood vessels. As blood flow improves to both peripheral areas and to the brain and central nervous system, so you can experience pain relief (especially if you are prone to muscle tension headaches or migraines) plus better oxygen and nutrient supply to the brain; with these, concentration will improve.
Reducing your vulnerability to infections – massage helps to improve lymph flow and supports the functioning of the lymphatic system (your body's immune system). Regular massage helps to keep you in better condition, so that you can fight off the opportunistic infections that can interfere with both your concentration and your daily life.
Improving sleep – a vast proportion of the research carried out on the effects of massage focus on the way it can help to improve sleep. The combination of reduced muscle tension, relaxation, pain relief and improved circulation all help to reduce fatigue and encourage you to sleep. Restful, good quality sleep (ideally eight hours of it) are necessary for an adult to function properly.
Releasing endorphins – one of the most positive effects of massage is that it encourages the release of endorphins like dopamine and serotonin, as well as improving their circulation around the body. The erratic or limited supply of both these substances are often associated with depression and anxiety. Improving the flow of these endorphins enhances the feel good factor of a massage and can reduce the other symptoms of depression and anxiety accordingly.
Other Treatments to Consider
Nutritional support and guidance can work wonders in helping you to improve your concentration. For example, if you are having more than 3 cups of caffeine a day, it may no longer be helping to stimulate your thought processes. Instead it could be contributing to any underlying anxiety issues that are disrupting your concentration. Similarly, drinking more than one unit of alcohol per day could be leaving you deficient in Thiamine – a vitamin that is vital to optimum brain functioning.
Clearing the body of the toxins has also been found to improve concentration in some individuals. Discuss possible detox programmes and/or colonic irrigation with your nutritional therapist or speak to a colonic hydrotherapist.
If you suspect that your lack of concentration may be linked to a more serious condition, please visit your doctor.
Click here to find a massage therapist, a nutritionist or a colonic hydroptherapist.
Do you have a passion for Massage? Would you love to turn your passion for Massage into a rewarding career?
Check out the information we have available on what the Massage course involves and thousands of other Natural Therapy Courses we have available online and throughout Australia. Why not let us help you find the right course for you today on 1300 924 960
Originally published on Dec 08, 2011