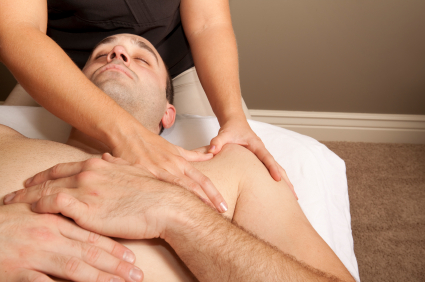 If you are having a surgery, it is normal to feel anxious and worried about the procedure itself, the pain that you might feel afterward, and the scarring that may occur. While there are some great conventional therapies that can help you with all of these, why not complement them with massage? Getting post surgery massage will help you feel better, stimulate healing, reduce pain, and it can even help to reduce the appearance of scars. Read on for more information.
Why Post Surgery Massage is Beneficial
Massage after surgery is beneficial for a number of reasons. Firstly, it helps to relieve the pain that can occur after surgery, reducing the need to take conventional painkilling drugs. It also helps to relax the muscles that can tighten after surgery as they tend to contract in order to "guard" the area that has been operated on. Massage can also help to reduce the swelling that can occur after surgery as it stimulates the lymphatic system to drain more efficiently.
Massage also increases the blood circulation, ensuring that oxygen and nutrients can get to the affected area easily. The massage can also help to strengthen the immune system which is important in guarding against post operative infections and helping the body to heal. Massage also helps with the formation of scar tissue. This is because it can soften the skin through reducing and softening the build up of excess collagen fibres which lead to obvious and sometimes painful scars. Breaking down the excess collagen will result in smaller scars.
Massage is also very relaxing which is important emotionally, helping you to release the stress and anxiety that is often associated with surgery and the pain afterwards.
Choosing a Massage Therapist Post Surgery
There are several different types of massage that can be beneficial post surgery such as Manual Lymphatic Drainage, and Swedish massage, so you can choose the one that you feel will be of the most benefit to you personally. Make sure you have clearance from your surgeon or doctor before beginning the massage. Massage can be done as little as a few days after your surgery but you may have to wait for a number of weeks before beginning it. Your therapist should also be trained in post surgery massage, so that they will not do damage to the healing area.
Originally published on Dec 06, 2011