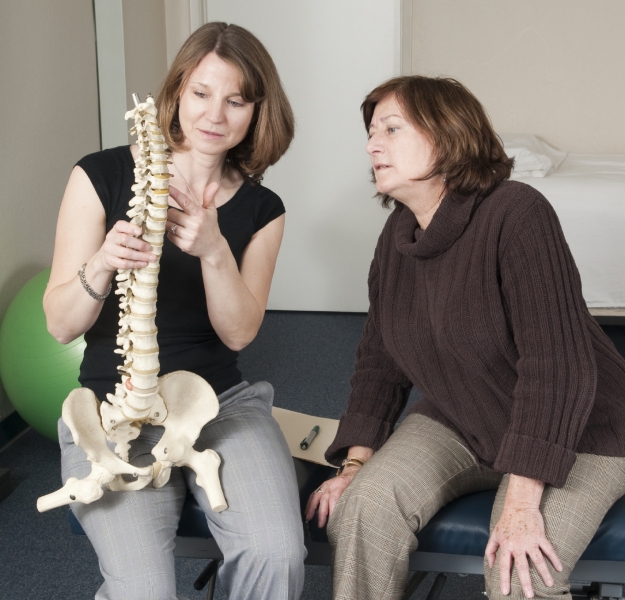 Did you know your body has the ability to heal itself? This is the central aim of osteopathy – to get your body back into balance and remove barriers to good health. In this article, we take a closer look at the role of an osteopath and why you might visit one.
What is Osteopathy?
Osteopathy has been around since the late 19th century, when it was discovered by an American physician by the name of Andrew Taylor Still. Since then, it has become an increasingly popular treatment around the world.
The therapy takes a holistic approach to health. Osteopaths use a variety of gentle techniques to improve the body's balance and mobility. These methods include stretching, massage, articulation, manipulation and soft tissue work.
Your osteopath will use a heightened sense of touch – called palpation – to assess your body and find points of strain and weakness. He or she will then choose a treatment plan that suits your body's needs and physical condition.
How an Osteopath Might Help You
Osteopaths tend to treat musculo-skeletal issues such as sporting injuries, aches and pains. Since osteopathy is a non-preventative treatment, it's used to treat present pain and issues.
Common ailments osteopaths treat include:
Joint pain
Work-related strains and injuries, such as repetitive strain injuries (RSI)
Back pain
Tendinitis
Muscle strains
Osteopathy may also help circulatory issues, asthma, chronic fatigue and endometriosis. It may also help pregnant women prepare for childbirth and realign their bodies after the birth.
You may also find that you sleep better and have more energy after an osteopathy session. This is because your pain might have been causing sleep and energy issues.
In some instances, osteopathic treatment has a flow-on effect, improving the body's circulatory, lymphatic and nervous systems.
By combining osteopathy with a healthy diet and appropriate exercise routine, you may find you have a greater awareness of your body and are able to prevent other injuries and illnesses from occurring.
Interested in trying osteopathy? You can find an osteopath in the ntpages directory.
Do you have a natural health & wellness business?
Sign up now and advertise on Australia's #1 natural health website.
Or check out our Wellness Hub to help you stay current about the industry.
Originally published on Jul 18, 2013