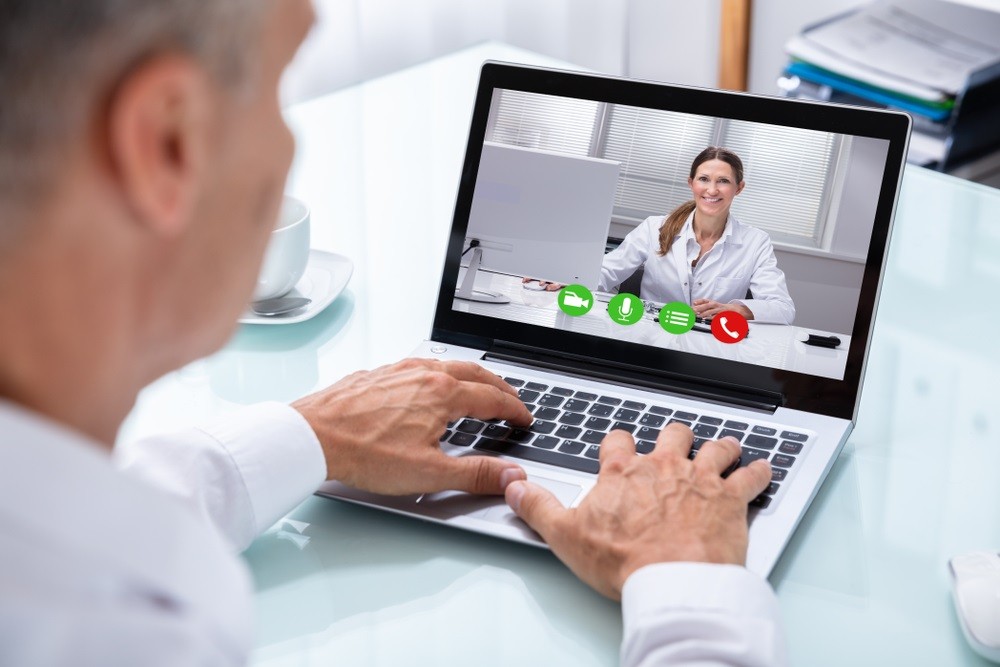 We've just made scheduling and conducting online consultations simpler and easier with our free Zoom integration. As consumers increasingly turn to the internet for everything that they need, we want to equip you with the means to keep up with the times.
Integrating Zoom into your Natural Therapy Pages account is like setting up your private practice in cyberspace. Through the integration, you can seamlessly hold consultations, healing sessions and even classes online! You'll be able to take advantage of all the capabilities which our NTP-Zoom integration provides, including the following:
Hold unlimited one-on-one meetings or group video meetings with up to 100 participants for up to 40 minutes.
Start your meeting instantly as there's no need for any technical setup. So long as your customer has a computer and a stable internet connection, you won't encounter any problem.
Record or stream your sessions live!
Focus on your meeting while recording your session as Zoom comes with the functionality to automatically transcribe the conversation for you.
Here below, we take you through the steps of linking your Zoom account to your Natural Therapy Pages account, scheduling meetings through the integration, and unlinking your Zoom account.
Connect Zoom to Your NTP Account
If you don't have a Zoom account yet, create one for free at the Zoom signup page. Otherwise, you may go ahead and log in to your Natural Therapy Pages account.
Next, go to the Zoom connect page then click on the Add to Zoom button.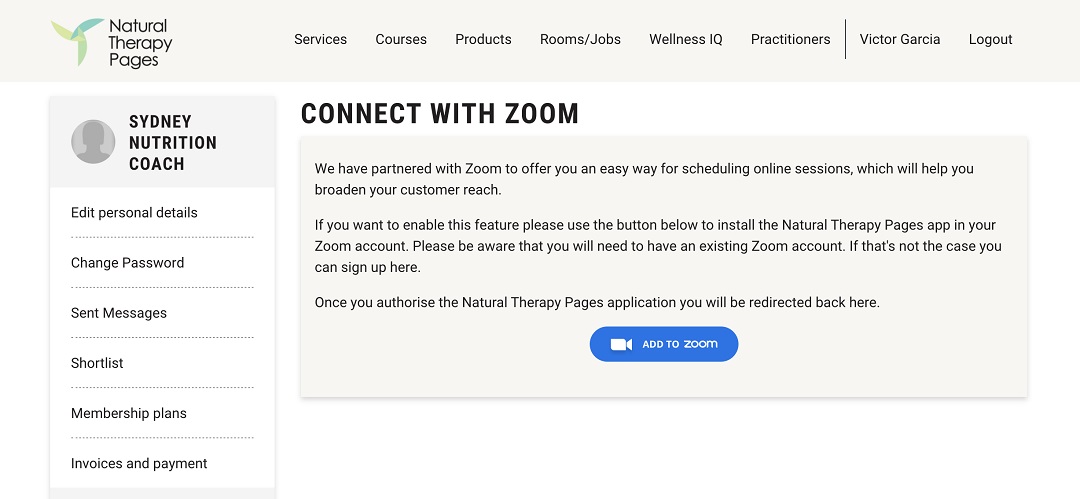 You will then be redirected to Zoom's website where you'll be prompted to enter your Zoom credentials to log in.
After this, click on Allow to link Natural Therapy Pages to your account.
You're now all set to use Zoom without leaving your NTP account.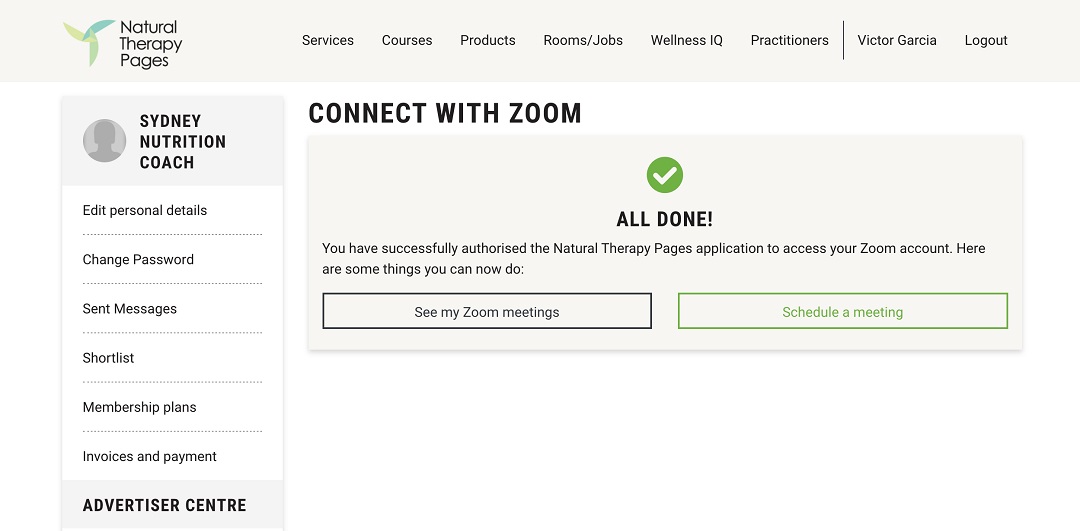 Schedule Meetings
Go to the My Meetings page to see all the meetings you've scheduled through Zoom.
To set up a new meeting, click on the Schedule Meeting button. Enter the purpose of the meeting, the date and the time into their respective fields, and then click on the button that says Schedule meeting now.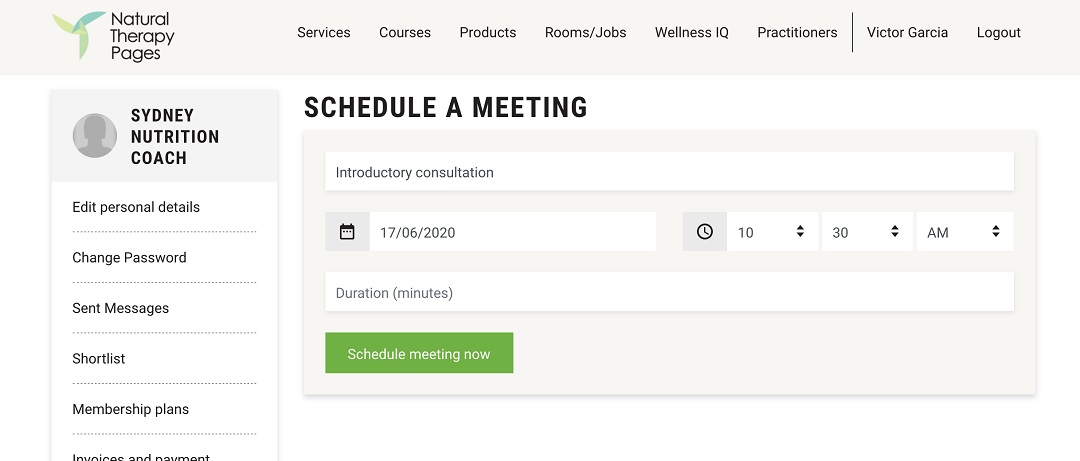 Once you're finished setting up your meeting, you can share the Join Meeting URL with all the meeting participants.
Unlink Your Zoom Account
To unlink Zoom from your NTP account, go to your Installed Apps page in Zoom.
Click the Uninstall button next to the Natural Therapy Pages app, and then answer the questions in the pop-up window.
After that, click on the Uninstall button and you've successfully unlinked your Zoom account.
To learn more about how you can use Zoom as a tool for your natural health business, check out this article.
Do you have a natural health & wellness business?
Sign up now and advertise on Australia's #1 natural health website.
Or visit our Wellness Hub to help you stay current about the industry.
Originally published on Jul 06, 2020