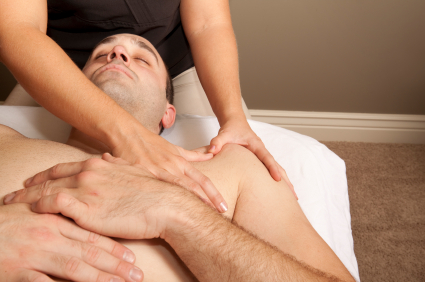 Feel like lending a helping hand? Your hands and skills could be instruments for social change by volunteering.


Sometimes we think of getting a massage as a bit of a luxury, a treat, but as a massage therapist you will know the benefits of massage for managing pain, stress relief and rehabilitating injuries, not to mention the psychological healing that comes from simply placing hands on a person's body. Some people are simply not in a position to even think about getting a massage due to financial difficulty or other life circumstances.
Sharing your Skills as a Volunteer Massage Therapist
If you feel that you want to give back to your community in some way, organisations in the not-for-profit sector may be in need of your skills as a trained, professional massage therapist.

You will generally need current qualifications, experience, professional insurance and an up-to-date first aid certificate to be able to volunteer. Check with the organisation and be sure to ask as many questions about the conditions and the people you may be treating, for instance whether they speak English, or have specific injuries or issues you need to address. And of course your safety is important so ask what protocols they have in place to ensure your safety

Personal traits you will need include being helpful, adaptable, open and accepting. In return you will be supported by the organisation. Note that all not-for-profit organisations in Australia follow national standards and by the end of 2011, all organisations must provide volunteers with the same rights and responsibilities as paid workers under the Work Health and Safety Act.

Volunteering benefits everyone who takes part – the practitioner who gives his or her time and skills and the person receiving the product of those skills and time – in this case a massage. And communities are strengthened by enabling and encouraging their citizens to participate.
Originally published on Mar 01, 2011