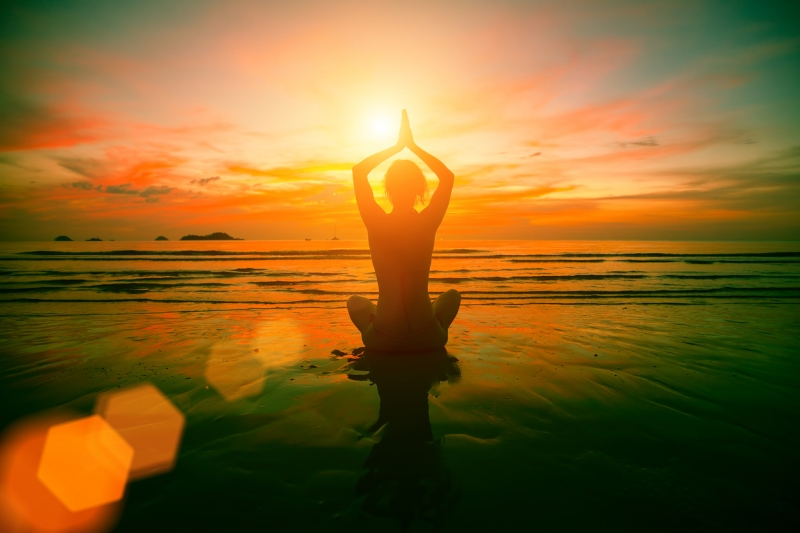 Yoga and meditation reverse stress effects
If you've ever felt that yoga and meditation are doing more than just relax you, you're right! Because a new study has found that mind-body interventions (MBIs) can actually reverse the reactions in our DNA that cause health problems and depression.
Stress in the body
The Coventry University study looked at MBIs including meditation, yoga and Tai Chi. It discovered that when we're stressed, our sympathetic nervous system (SNS) is triggered. This is the system that ignites our 'fight or flight' response. As a result, we produce a molecule called nuclear factor B (NF-kB), which plays a part in gene expression.
When we're stressed, NF-kB turns on genes to make proteins (cytokines) that spark inflammation in our cells. This is great for getting us to react to a stressful situation (fight or flight), but if it keeps being turned on, it raises the risk of cancer, speeds up ageing, and causes depression.
MBIs and stress
Here's the interesting part: people who practice MBIs like yoga and meditation actually experience the opposite effect. In these people, production of NF-kB actually lowers. This then reverses the gene expression that causes inflammation, reducing the risk of related diseases and conditions.
Study author Ivana Buric explained: "Millions of people around the world already enjoy the health benefits of mind-body interventions like yoga or meditation, but what they perhaps don't realise is that these benefits begin at a molecular level and can change the way our genetic code goes about its business."
"These activities are leaving what we call a molecular signature in our cells, which reverses the effect that stress or anxiety would have on the body by changing how our genes are expressed. Put simply, MBIs cause the brain to steer our DNA processes along a path which improves our wellbeing."
So roll out the yoga mat, because your practice is doing far more than keeping you relaxed!