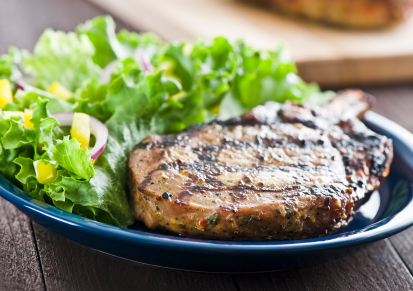 Iron is important for many daily functions of the body. This includes:
Transporting oxygen around the body
Brain development
Symptoms of iron deficiency anaemia
Feeling tired
Pallor
Feeling breathless after very little exercise
The feeling or sensation of an irregular heartbeat or a feeling of heart palpitations
Profound anaemia can also show the following symptoms:
Tinnitus or ringing in your ears
An altered sense of taste
Soreness or ulcers at the edges of your mouth
Poor concentration
If these symptoms occur, it is important that you speak to your health professional as they may not always be a sign of iron deficient anaemia.
Causes of iron deficient anaemia
Loss of blood through menstrual period
Heavy blood loss after an operation or injury
Certain groups of people are more susceptible to iron-deficient anaemia:
Pregnant women - during pregnancy, it important to increase your daily food sources of iron.This includes meat, poultry, eggs, green leafy vegetables, legumes, fish, dried fruit especially dried apricot
Children and toddlers - with every growth spurt, your child will need sufficient iron supplies to make blood and muscle.It is very important make sure, therefore, that your child is receiving adequate amounts of iron in order to meet their needs. A daily consumption of iron containing foods is vital
Athletes -iron is lost in sweat.It is therefore important that intense training is met with adequate amounts of iron rich foods
Eating Foods Rich in Iron
All the iron you need can come from the food you eat. These include:
Poultry
Fish such as tuna
Legumes and Pulses
Eggs
Dried fruit such as apricots and raisins
Green leafy vegetables
Vitamin C can support the absorption of iron
Tea and coffee contain a substance called polyphenol.This can bind with iron and make it harder for your body to absorb iron. However, research shows that this is only prevalent if teas and coffees are consumed in excess.
Originally published on Feb 06, 2015