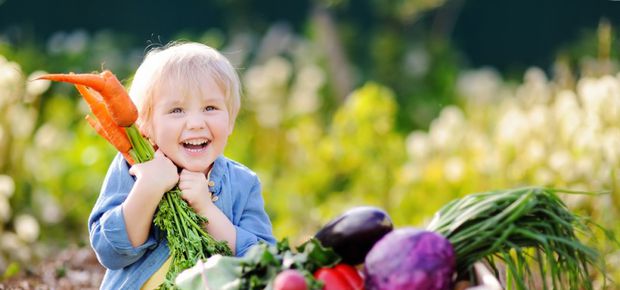 To eat in season means that you are getting the most flavour and nutritional value from that food. You are also eating it at a time when it is most affordable.
Eating seasonally will often mean eating locally grown foods. It is therefore good for the environment as it supports small and midsize local farmers, it cuts down on pollution from shipping and trucking food, it also reduces your carbon footprint.
Seasons naturally form the backdrop for eating. Your vegetable garden will look completely different in the winter to that of the summer. You will notice how different things are during these two seasons of the year! Ecologist consider the growing conditions from spring to summer and autumn to winter essential for balancing the earth?s resources and all its forms of life.
Modern food processing, however, has made it very easy to forget about the seasons and eat an array of fruit and vegetables all year round. Grocery shelves in the supermarket look very much the same all year round! It is not until we step foot into an organic grocer that you can notice the difference in seasons and what is on the shelf in September, will not be on the shelf in July.
Eating Seasonally Health Benefits
Food is more flavorful. Produce that is in season just naturally taste better than those stored for a long time, especially food that are rich in preservatives.
Food is healthier. Talk about straight-to-the-table. You can only do that if you eat food that are in-season. Studies have shown that fresher food are more nutritious and way better for your body.
It is better for the immune system. Food that grows and get harvested in season contains ingredients that suit your body's needs for that specific time of the year. For example, summer fruits contain more antioxidants and natural anti-histamine properties that can protect your body from the allergy season.
Food is organic and free of pesticides. Because food is grown in season, there is no need for pesticides and other chemicals to keep them from going bad. And we all know how bad pesticides and chemicals are for the body.
It supports the environment. Because of the concept of the farm-to-table and buying local, which is the number proponent when eating in season, you can help reduce pollution because your food no longer have to travel number of miles to get to you.

Healthy Diet Tips fro Eating Seasonally
Farmers Markets. One of the best ways to eat with the seasons is to eat what is local. Therefore, purchasing your produce from your local farmers markets will guarantee that what you are purchasing is what is in season at the time.
Use In-Season Recipes. Find recipes that are in season and will use foods for dishes that are in season. You can simply look for dishes online and you will find recipes that are based on the fruits and vegetables that are in season at the moment.
For even more healthy diet tips, you can consult with a dietitian near you.
Do you have a natural health & wellness business?
Sign up now and advertise on Australia's #1 natural health website.
Or visit our Wellness Hub to help you stay current about the industry.