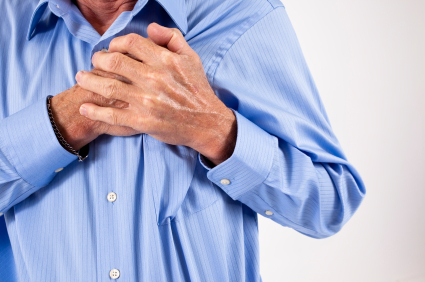 Hypertension occurs when the force exerted by your blood against the blood vessel walls is too strong. This is also referred to as high blood pressure. Hypertension or high blood pressure is dangerous to your health because it causes your heart to work harder to pump blood and your blood vessels to harden, leading to heart failure. This condition affects more men than women and is often diagnosed in people over the age of 65.
Causes of hypertension
Hypertension can be the result of a poor diet and a sedentary lifestyle - a diet that is high in salt or sodium often leads to hypertension. A recent Japanese study showed that people who regularly ate very salty foods were more likely to be diagnosed with hypertension than those who consumed a no-salt diet.
Excessive consumption of deep fried, fatty and oily food also contributes to high blood pressure. Drinking alcohol, smoking, not having enough potassium, magnesium and calcium, as well as lack of exercise, also increase your chances of developing hypertension.
Risk factors that are linked to hypertension include stress, negative emotions and heredity.
Another type of hypertension referred to as secondary hypertension may be caused by an underlying health condition such as drug abuse, alcohol abuse, diabetes, hormonal imbalance and kidney failure. If left untreated, hypertension may lead to arteriosclerosis, stroke or cardiac arrest.
Symptoms of hypertension
Many people are unaware of their hypertension or simply ignore the warning signs until they develop more serious symptoms or worse, suddenly experience heart failure. The following symptoms often indicate hypertension:
dizziness
headache
vision changes
noise or buzzing sound in the ears
insomnia
redness on the face
hot palms and feet
shortness of breath
fatigue
palpitations
nosebleed
anxiety attacks
chest pain
How to treat hypertension naturally
Diet
Maintain a healthy and balanced diet by eating more whole fruits and vegetables instead of processed and refined foods. Avoid deep-fried, fatty, oily, salty and sweetened food. Consume moderate portions of lean meat which is a good source of important nutrients such as iron, zinc, potassium and calcium that help regulate your blood pressure. Omega-3 fatty acids obtained from fatty fish like salmon and tuna or a fish oil supplement may also prevent hypertension. Other supplements for hypertension include CoEnzyme Q10, garlic and gingko biloba which promote blood circulation.
Lifestyle
Avoid the triggers of hypertension such as smoking and drinking alcohol. Exercise moderately for not more than 40 minutes every day to help shed excess weight and control diabetes, both of which are risk factors of hypertension. Practise relaxation techniques like yoga and mindful meditation to reduce stress, a known trigger of hypertension. Maintaining a good disposition and avoiding negative emotions such as anger, jealousy and depression also prevent hypertension.
Natural therapies
A number of natural therapies have been used to successfully treat hypertension including acupuncture, autogenic training and biofeedback. Acupuncture involves the insertion of very fine needles into the skin to restore the balance of energy in the body said to be the underlying cause of hypertension. Autogenic training and biofeedback are effective treatment methods for hypertension that teach you how to control breathing, blood pressure, heart rate and body temperature.
Hypertension is potentially dangerous to your health but it is a disease that may be prevented with a healthy diet, regular exercise and lifestyle changes. Originally published on Jun 10, 2010