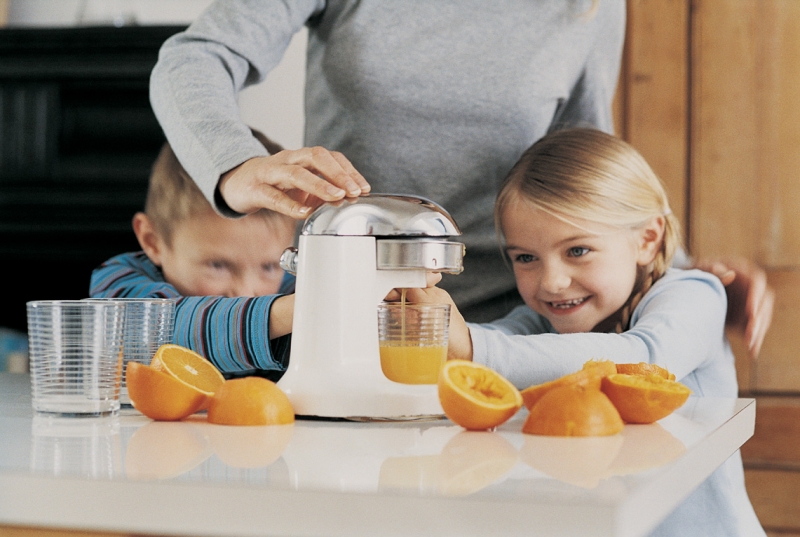 Juicing is popular but has come a long way since plain orange juice. Today there are an array of combinations and variations. Depending on the combination and depending on the type of juicer, juicing is a great way to saturate your body with important vitamins, minerals, antioxidants and other nutrients. If find when I juice I feel more energized and can combat a cold more effectively.
Juicing is the process of squeezing or pressing out the juice of the fruit or vegetable leaving behind the pulp. The juice enters your bloodstream more quickly than eating a piece of fruit or vegetable. This is because it doesn't have to go through the digestion process therefore giving your organs a rest while at the same time delivering all important nutrients that your body needs and craves daily.
There are many combinations to those juicing recipes. It is important, though to maximize the vegetable load and minimize the fruit load. However, fruit is necessary if you would like a bit of sweetness to your drink. One apple or orange can add a load of sweetness to you juice. It is especially important if you have health issues like diabetes, overweight, obesity, to limit the amount of fruit you add to your juicing.
The main reasons for juicing
As mentioned, juicing allows speedy absorption of the beneficial nutrients found in fruit and vegetables. This is even more important for those of us with impaired digestion.
Juicing allows you to consume a varied amount of vegetables in one go.
It is a well-known phenomenon that eating an optimal amount of vegetables can be difficult. Juicing makes it so much easier to get in your daily requirement of vegetables.
It is important to recognize that juicing is not a complete meal. Juicing should be used in addition to your food, not in replacement of it. Further to that, juicing does not contain any fibre as the fibre is taken out during the juicing process. It is therefore important to still consume enough fibre during the day.
Juicing Inspiration
Some basic juicing combinations include:
Leafy Greens +

Juicy Base +

Sweet Addition +

Get-up-and-go

Kale
Spinach
Rainbox chard
Swiss chard

Apple
Pineapple
Zucchini
Cucumber
Celery

Apple
Orange
Strawberries
Carrots
Grapes
Ginger
Lemon
Spirulina
It is important to clean your juicer correctly to prevent mould accumulation.
For further combinations, contact your nutritionist or naturopath.
Do you have a passion for Nutrition? Would you love to turn your passion for Nutrition into a rewarding career?
Check out the information we have available on what the Nutrition course involves and thousands of other Natural Therapy Courses we have available online and throughout Australia. Why not let us help you find the right course for you today on 1300 924 960
Originally published on Sep 16, 2013