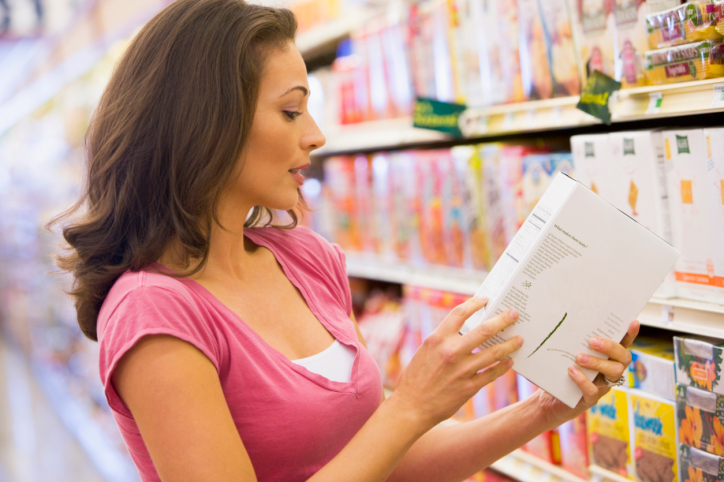 Food labelling is required by law in order to help consumers better understand the nutritional value of the packaged foods they are buying and help ensure they are safe for consumption. Food Standards Australia New Zealand (FSANZ) is the regulatory body that sets the labelling standards for all foods. Learning about food labelling is important for all Australians who are interested in their health, but it goes beyond just understanding what is written on the label. Sometimes, understanding what is not said is just as important.

Food Labelling Basics
Food labels must include basic information about foods:
Product ingredients must be listed in order of percentages.

Food additive information must be provided.

Information about the nutrients in foods must be included on the label.

Allergen warnings must be displayed.

Health advisory statements must be included in some cases.

Foods must have a "use by" or "best by" date to alert consumers of their safety or freshness.

Food preparation, storage and/or cooking information must be provided as necessary.

The label must give information about where the food comes from and which company produced it.
Not included on the labelling, but required by law, is that levels of potentially harmful substances (such as some preservatives and additives) must be in accordance with FSANZ safety standards. Hence, if a food product says it contains a colour, the chemical name or number will be listed in parentheses and will have been deemed to be in a sufficiently small quantity to not endanger consumers' health.

In theory, food labelling should tell us everything we need to know to make an informed decision. Even saturated fat levels must be listed, to help consumers who are concerned about cholesterol. However, whilst food labelling helps ensure the foods we eat meet minimum dietary standards, they don't ensure us they meet optimal dietary standards. For this, we need to do a little homework and take some precautions.

Read the Fine Print on Food Labelling
Manufacturers of packaged and processed foods must adhere to the basic food labelling standards, but they also want to sell their products to an increasingly health conscious world. To do this, they often make bold nutritional claims about their products. With obesity being an increasing problem in Australia, weight control is high on the list of our health concerns. In order to make their product attractive to consumers, many packaged products such as potato chips include a prominent label on the front of the package saying it is "Light!" or "Lite!" What does that mean? It may mean that the chips are lighter in weight, lighter in colour or lighter in texture than another brand or product line. The labelling on the back of the package gives us a clue to the truth, but only if we know how to read it. For example:

If the label says there are 20 grams of fat per 100 gram serving, it is high in fat.

If the label says a product contains 30 grams of sugar per 100 gram serving, it is high in fattening sugars.
Another ploy used by manufacturers is to say a product is "cholesterol free." In order to make that statement, it must be true. However, "cholesterol free" also implies that a product is not fattening. This is not necessarily true.

As consumers are becoming more aware of the importance of the nutritional benefits of natural foods, processed and packaged food manufacturers try to assure us that their foods are just as nutrient rich as natural foods. They do this by boldly stating that a product is "high fibre" or "vitamin enriched." They cannot make these claims unless they can back the claims up and the fibre content, vitamins, minerals and other ingredients are listed on the FSANZ labels. Here, too, read the fine print before you buy. How "vitamin enriched" is the product? Is the fibre soluble or non-soluble? If you are looking for fibre to aid digestion and elimination, you are looking for non-soluble fibre.

Also bear in mind that food labelling is there to help ensure a food product meets minimal health and safety requirements. There's a big difference between minimal and even adequate, much less optimal nutritional value. For optimal nutrition, keep up-to-date with the latest findings here on Natural Therapies Pages and consult a nutrition specialist. In general, a healthy diet is a natural diet that includes a variety of fresh fruits, vegetables and other natural, unprocessed foods. Often, those foods that don't require labels are the most nutritious of all: whole, natural foods.

For more detailed information about food labelling, check out the Food Standards Australia New Zealand Food Labelling pages.