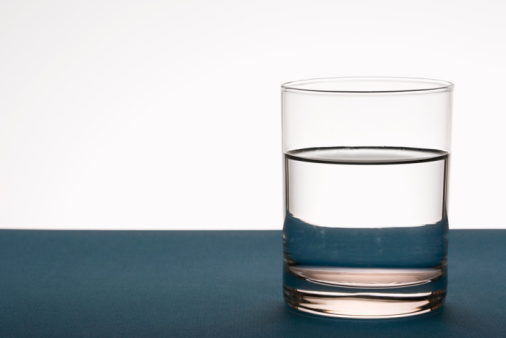 An enlarged prostate, medically called Benign Prostatic Hyperplasia (BPH), is a condition that affects up to 12% of adult men and to some degree up to 80% of men over the age of 60. As the word "benign" in its medical nomenclature suggests, an enlarged prostate is not usually a dangerous condition, but it can lead to complications and can be an uncomfortable condition to live with. Fortunately, there are natural treatments that can be used to treat the condition.
What Are the Symptoms of an Enlarged Prostate?
The prostate gland, an integral part of the male reproductive system, rests just below the bladder. It undergoes two stages of growth. During and after the second stage of growth, at about the age of 25, is when an enlarged prostate usually develops. The prostate presses against the urethra, causing urinary problems. Some of the symptoms of an enlarged prostate include:
The need to urinate frequently.
The need to interrupt sleep to urinate.
Difficulty in starting to urinate.
Slow urination.
"Dribbling" after urination.
In extreme cases, it can become impossible to urinate. This is when urgent medical attention should be sought. Normally, however, the condition can be treated using some natural remedies. These can be divided into three classes: dietary, herbal and supplemental.
Dietary Treatments for an Enlarged Prostate
A general change in diet from processed and refined foods to natural foods free of additives or pesticides can help relieve the symptoms of an enlarged prostate. Stick with organically grown produce as much as possible and plenty of fresh fruits and vegetables, whole grains, nuts, soy products and other healthy foods. Substitute olive oil for refined oils. Cold water fish (such as halibut, salmon and sardines) are also said to be of benefit.
Drink plenty of water. For the treatment of an enlarged prostate, a man who weighs 75 kilos should drink around 2.5 litres of water per day.
Herbal Treatments for an Enlarged Prostate
Saw Palmetto is the most recommended herbal treatment for an enlarged prostate. Saw Palmetto is said to work by inhibiting the conversion of the male hormone testosterone into DHT (Dihydrotestosterone: an androgen). It also has an antiestrogenic effect and relieves the urinary symptoms of an enlarged prostate in general. Interestingly, the medicine most prescribed for the condition is chemically derived from saw palmetto. While the prescription medicine has many known side effects, none have been found with saw palmetto.
Pygeum is said to reduce the symptoms of an enlarged prostate.
The concentrated extract of stinging nettles is another often recommended treatment for BPH.
Hydrangea is said to be very good for the urinary system in general as well as supportive of the health of the prostate gland.
While herbal treatments are largely safe, it is always best to consult a qualified health care practitioner before embarking on any long term treatment regime. A health care practitioner can also advise you about proper dosages, purity and potency of products and other issues.
Supplemental Treatments for an Enlarged Prostate
Some of the dietary supplements that may relieve the symptoms of BPH include the amino acids glycine, alinine, and glutamic acid; flaxseed meal or flaxseed oil; flower pollen; and zinc picolinate. Note that because zinc competes for absorption into the body with copper, a copper and zinc combination supplement should be used if you are going to be using the zinc supplement long term. As with the herbal treatments, it is always best to get advice from a health care practitioner before embarking on a long term course of treatment.
Do you have a natural health & wellness business?
Sign up now and advertise on Australia's #1 natural health website.
Or visit our Wellness Hub to help you stay current about the industry.
Originally published on May 10, 2011