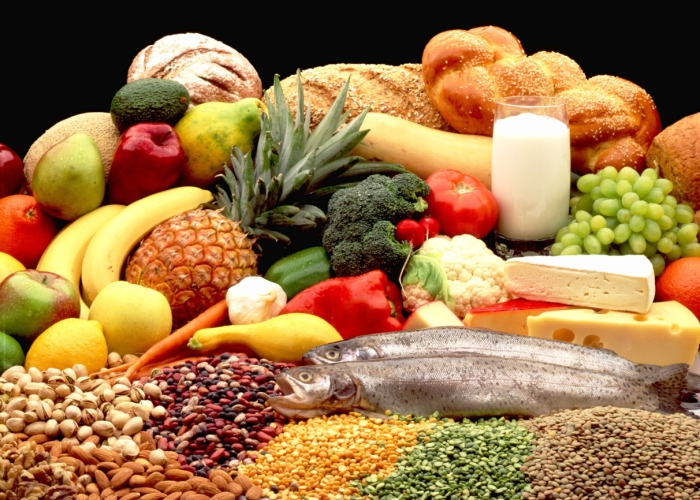 Stress always seems to follow us at one stage of our lives or another. Just how stressed we get depends on us, our personality, character as well as the food we consume. Yes, the food we devour can either support us through our management of stress or be a detrimental factor. Stress management can play dominant role in wellness as too much stress can affect our physical, mental and emotional wellbeing.
There are a number of foods that can be labeled as "stress-busting foods". These comfort foods help to boost the levels of serotonin found in our brains. Serotonin has earned its name as the calming brain chemical. Cortison and adrenaline are those stress hormones that take a toll on our body over a period of time. They show their weary faces during times of stress and if our stress is chronic or over a period of time, our body can show signs of slamming on the brakes. The first to go may be our immune system.
Foods that help to combat stress levels
Complex carbohydrates help to balance blood sugar levels. They also help to promote serontonin in the brain. These include whole grain pasta; whole grain bread, oats.
Spinach, soybeans, salmon, almonds or any green leafy vegetable are all a great source of magnesium. Studies have shown that magnesium is great in supporting our nervous system and curbing stress levels. Magnesium also supports the immune system.
Fish especially the fatty fish like salmon, tuna, sardines, mackerel contain a very special nutrient called omega 3 fatty acids. This very important nutrient protects against heart disease, mood disorders.
Vitamin C is a fantastic vitamin as well as a powerful antioxidant. Studies have shown that this vitamin supports the immune system as well as combat the stress hormones. Citrus fruits, kiwis as well as green leafy vegetables are a great source of Vitamin C.
Potassium has been shown to reduce high blood pressure. Half an avocado contains more potassium than a medium sized banana.
Foods that help accelerate stress
Simple carbohydrates are the no-no's when we are feeling stressed. These include cakes, sweets, soft drinks, white bread. For the short term, these foods seem to ease our pressure and provide an emotional comfort. This doesn't last long as our blood sugar levels reach an all time high.
Too much coffee can boost the stress hormones as well as raise blood pressure.
If you are feeling stressed and would like to know more about the right foods to eat for your mood, please contact your nearest dietitian, naturopath or nutritionist.
Originally published on May 09, 2014