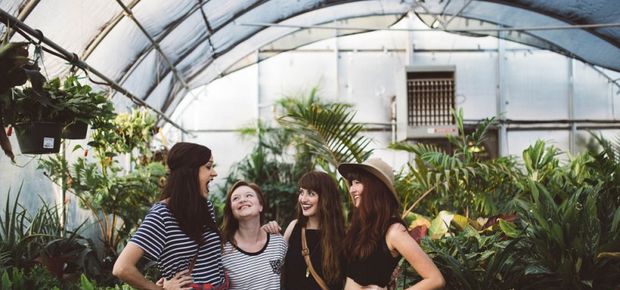 Said to be the most common type of cancer among Australian women, breast cancer is the leading cause of cancer-related deaths in Australia. Latest statistics, however, indicate that while more women are diagnosed with breast cancer, the survival rate has increased because of early detection procedures.
Breast cancer risk factors
Breast cancer can affect both men and women but it is rare in men. There are no known causes of breast cancer although several conditions have been closely linked to it and are referred to as risk factors, or conditions that may increase a woman's chances of developing breast cancer. The following are commonly believed to be risk factors of breast cancer:
family history of breast cancer
women who never had a baby
late menopause or menopause after 55 years of age
old age: there are more incidents of breast cancer among women aged 60 and older.
Symptoms of breast cancer
Most women with breast cancer experience some of the following signs:
nipple tenderness
lump or thickening in the breast area or underarm
fluid discharge from nipple
change in size or shape of breast
red, swollen or scaling nipple
How to detect breast cancer
Early detection is strongly recommended because treatments before the cancer cells have spread or metastasized have been proven effective in saving lives.
Self breast exam
Clinical breast exam
Mammogram
Lumps or growth that are detected in any of the screening methods may lead your GP to recommend further testing procedures such as an ultrasound, MRI (or magnetic resonance imaging), or CAT scan.
How eating well can lower your risks of breast cancer
Generally, maintaining a healthy weight and diet coupled with regular exercise can lower your chances of developing cancer.
While no one can claim that a particular food or a certain diet can cure or prevent breast cancer, some types of food can boost your immune system and lower your risk of developing cancer. Your GP may recommend the following:
Low-fat diet: Some studies indicate that a low-fat diet can decrease a woman's chances of getting breast cancer for the first time or prevent a recurrence of breast cancer. Avoid food with trans fats and choose foods that are high in Omega-3 fatty acids such as oily fishes and olive oil. Limited your consumption of red meats, and avoid smoked and charred foods.
Diet rich in fruits, vegetables and whole grains: Some fruits and vegetables are said to be superfoods, or foods that are packed with nutrients and anti-oxidants that keep your body's cells healthy. Examples of superfood that you can incorporate into your diet are red capsicum, blueberries, cranberries, red grapes, papaya and tomatoes. A high-fiber diet is also believed to help lower cancer risks. Consume more whole grains which provide your body with much needed fiber to clean your digestive system, effectively ridding it of toxins and unhealthy fat. Altogether, these foods boost your body's immune system, keeping it disease-free and possibly, cancer-free.
Multivitamin supplements: Ideally, you should be able to get your nutritional requirements from fresh food. If, for any reason, you are unable to get all your recommended daily requirements of nutrients from the food you eat, you may ask your health professional to suggest a good supplement for you. Studies show a high correlation between vitamin supplementation, particularly of Vitamins A and C, and the absence of breast cancer in women.
Do you have a passion for Nutrition? Would you love to turn your passion for Nutrition into a rewarding career?
Check out the information we have available on what the Nutrition course involves and thousands of other Natural Therapy Courses we have available online and throughout Australia. Why not let us help you find the right course for you today on 1300 924 960
Originally published on May 22, 2009