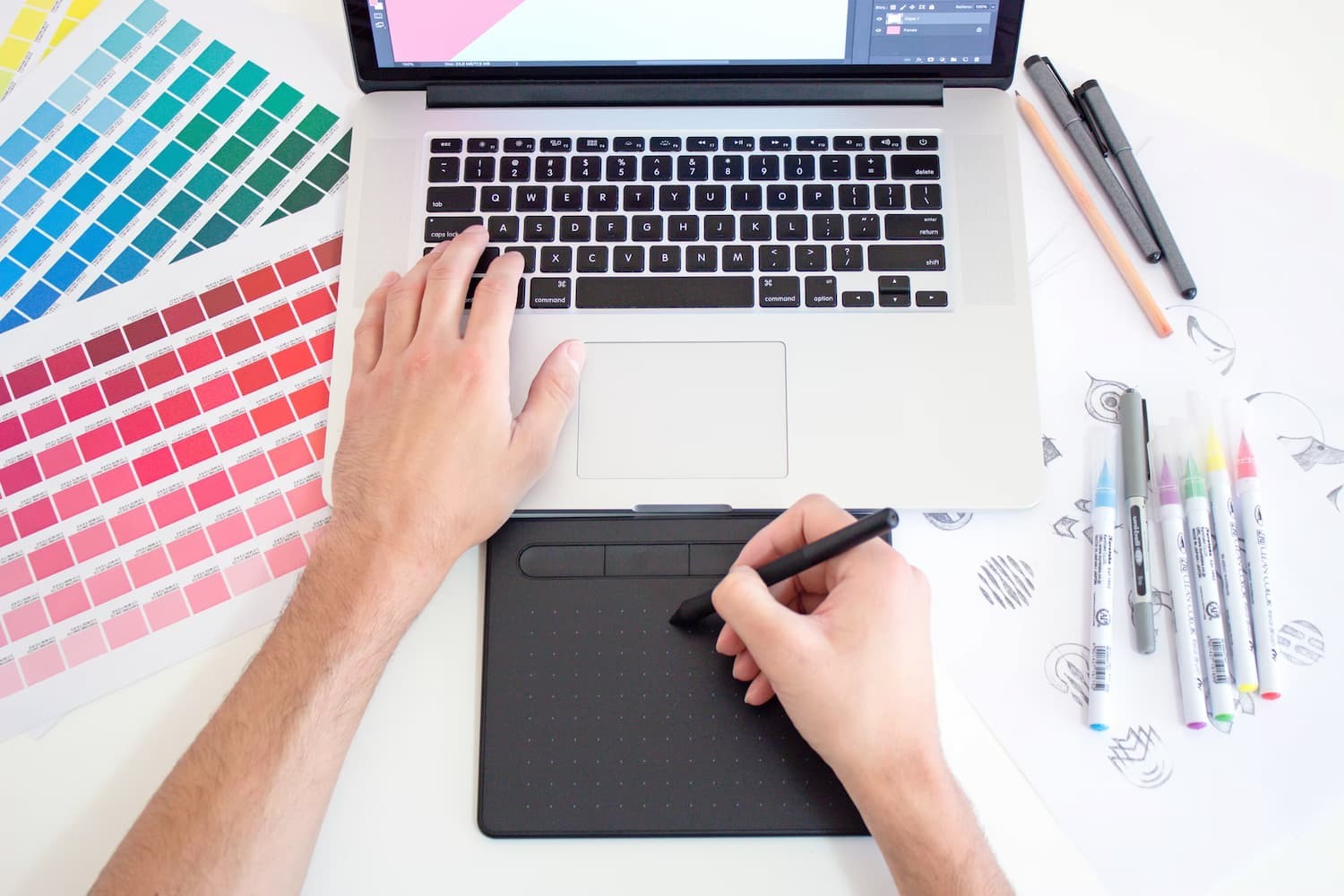 I hope you are well! Today I wanted to chat to you about how to create beautiful graphics for FREE using Canva. Canva is an online resource that allows you to create flyers, booklets, social media posts, logos and so much more. As we have discussed previously, having compelling and unique content will help you stand out from the crowd and help to create your visual identity as a brand.
Canva provides tens of thousands of free templates to help you. You can customise colours, text and images to suit your brand. They also allow you to create your own designs from scratch, and this is what we'll be discussing today. There are paid versions of the platform, however the free version does allow you to create amazing content.
Remember, you don't need to be a professional designer to start creating!
Here are our steps to creating custom graphics using Canva
1. Create a free Canva account
Simply go here and create an account for free.
2. Revisit your brand guidelines
Take a look at your brand guidelines as discussed previously, and make sure you're sticking to the correct colours/font when you start creating your design. Remember, keeping these aspects uniform across your marketing channels creates a cohesive brand aesthetic.
3. Sketch a rough draft on paper
It can be helpful to quickly draft up your ideas on paper before transferring it to digital form using Canva.
4. Decide on the dimensions of your design
Canva allows you to choose from pre-set dimensions according to what you plan to create, e.g. a booklet or an Instagram post. You can also select 'Custom size' to create your own unique dimensions.
5. Create your background
This might be a colour, shape, image or just plain white. As mentioned, keep it within the aesthetic of your brand.
Use the Colour Picker tool in the top toolbar to choose your colour. To use a photo, add a grid to ensure alignment, and then feel free to resize, crop and layer your background images. Canva allows you to upload your own images on the left hand panel or search their bank of copyright free images. Feel free to add filters, change the brightness, saturation etc of your photos.
6. Add your text and/or visual elements
You can add text using the 'Text' tab or add other visual elements using the 'Elements' tab, both in the left side bar.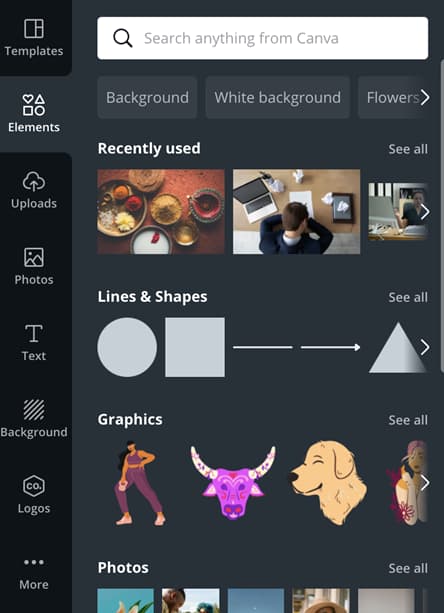 7. Consider alignment and composition
Remember, keep it simple and consider alignment. Take a look at the overall composition of your design, make sure it looks balanced and pleasing to the eye. Remember to ensure important elements are not too close to the edge of the design, your text is legible and that you aren't overloading it with too much noise. There is beauty in having negative or white space in your design!
8. Link your social media/website
If you'd like to link your website or social media channels to your design, select the three dots on the top toolbar and select the link icon.

9. Finish, save and download your design!
Key Takeaways
Canva is a brilliant free resource to create beautiful graphics. You can use their free templates or create your own custom designs. Remember to consider your brand guidelines when designing and consider overall alignment and composition. You don't need to be a professional designer to create beautiful graphics!
Originally published on Nov 05, 2021