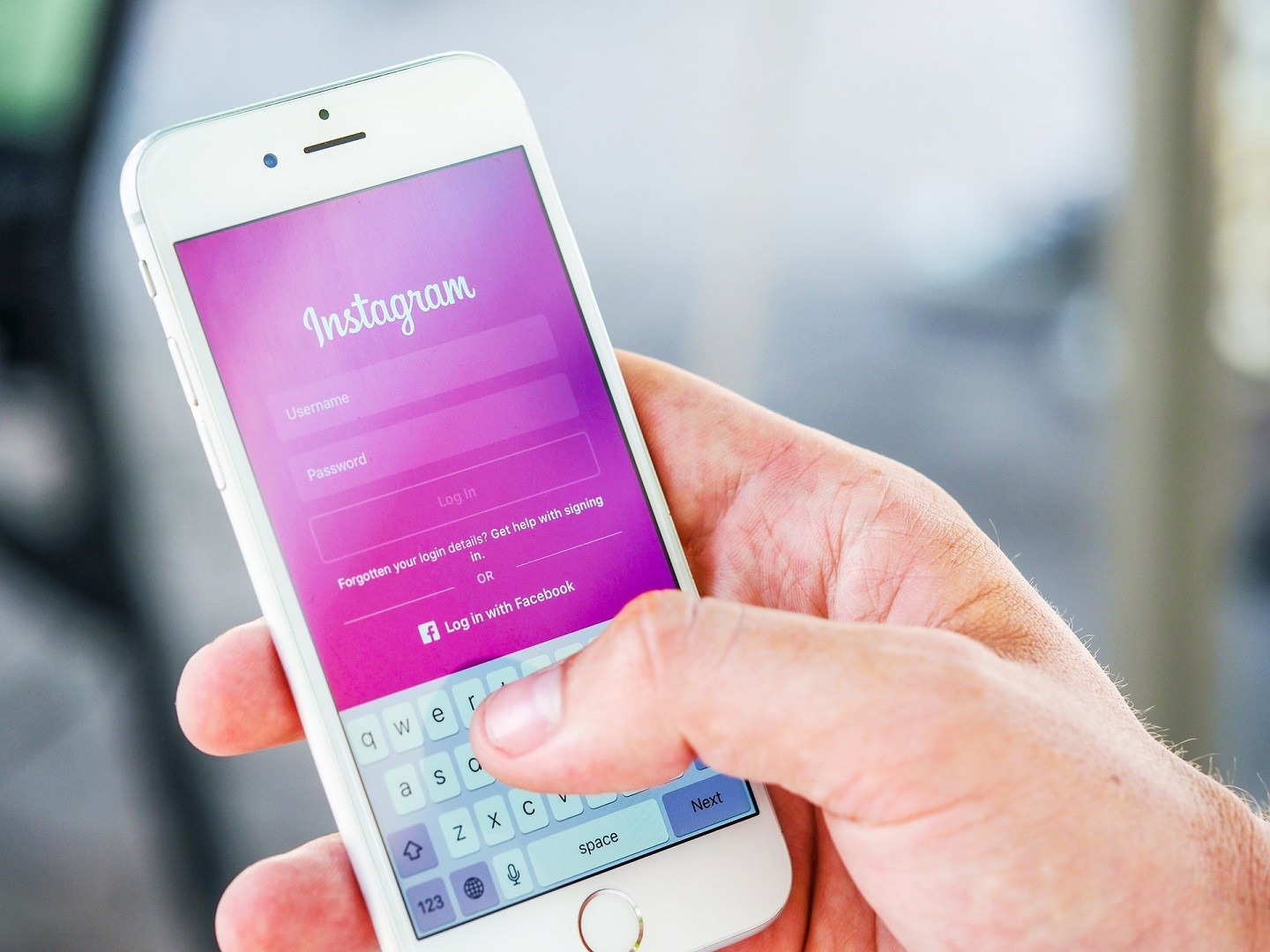 Social media is about strengthening connections between you and your clients. This week, we take a look at another important platform that requires a slightly different approach: Instagram.
Why is Instagram important for your practice?
Images posted to Instagram receive 23% more engagement than images posted Facebook.
As we touch on earlier, it's all about connecting with your clients and providing more ways to do that. With its more casual tone, Instagram is the best way to really showcase your personality and what your practice is about. In turn, this comes as free advertising for your business, where you can chat to potential new clients and increase traffic to your website.
With this in mind, check out our top tips for connecting with more clients through instagram that we've outlined below. To accompany this, make sure you have a read of our more comprehensive 7-step guide to social media success.
1. Set up an Instagram Business account
Just like Facebook, Instagram provides comprehensive insights into who is viewing your profile, aka your audience, and how well you are connecting with them. You won't be able to access these insights with a normal, personal instagram account - you need to create a business account.
Creating a business account also improves the legitimacy of you and your posts. Learn how to create a business account or switch your personal profile to a business profile here.
Once you've set up your business account, it's important that you get your profile right.
Here's our tips to creating an outstanding profile:
Nail your bio. You are given less words than on Facebook (150 characters) - so you need a clear, succinct and engaging description of you and your business. This should include your unique value proposition, so that anyone who comes across your profile will know exactly what you do. See an example below from My Family Naturopath of the best way to show value with limited words.

Add a link in bio. This is a very important difference between Instagram and Facebook. While Facebook allows you to add a clickable link in posts, adding a link in your instagram post will be virtually useless - this is because Instagram simply recognises it as words rather than a hyperlink - meaning no one will be able to click it and go to your website. The solution? Adding a link in your bio to which you can refer followers to every post. This can either be the landing page to your direct website (as shown in the bio above), or a link from Lnk.Bio. This service acts like a blog in which you can add multiple links with graphics matching your posts. This is useful if you write various articles that you want to prompt followers to read when you make a post. Check out an example from NTP Instagram below of what followers will see when they tap this link.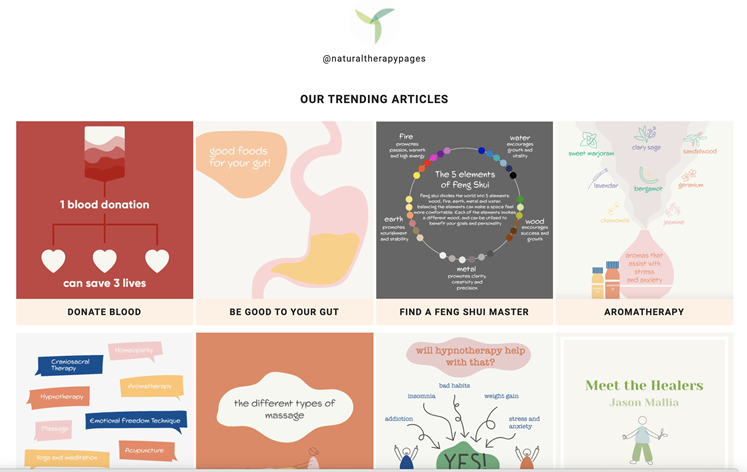 Add a high quality profile picture. This may be a clear picture of you, or your business logo. Regardless, a good quality picture conveys credibility and trust, which is incredibly important for your natural health business.
Make a professional username. Unfortunately, with 1 billion people on Instagram, your desired username is most likely taken. Try adding underscores, abbreviations, or add-on words so that your business is still easily found and recognisable. The example above from My Family Naturopath is a perfect example of both a good profile picture and identifiable username.
2. Follow similar profiles
Before you start to post, search for profiles in the natural health industry, follow them, and then follow their followers. This is the easiest and most direct way to gain followers and start to build up a like-minded community. This also gives you the opportunity to take inspiration from other successful profiles, to see what type of content is popular. You might want to search for other practitioners that offer different services to you, but where you know that their followers would also be interested in your services.
3. Create engaging content
Now that the basics are done, let's focus on the most important feature of instagram - content. We told you earlier than Instagram receives 23% more engagement than Facebook, but that's only if you are making high quality posts.
Read our top tips for creating better content:
Figure out your strategy and follow it. As we mentioned, instagram is about bringing personality to your business. Make sure your posts are consistent with your brand and follow a similar graphic format.
Use Canva. We don't expect you to be a graphic design expert - and neither does Canva. This is the easiest way to create high quality content, as it provides templates and thousands of graphics to make your profile stand out. The free version gives you many of these features, but a subscription gives you access to instagram-specific dimensions and many more materials.
Prompt followers to engage. Captions such as "tag a friend…" or "what's your self-care routine? Comment below!" will prompt followers to engage with you - and this is where social media shines. It's about connecting better with clients in this digital world, so replying to comments and making them feel included will be incredibly powerful.
Keep captions brief. According to Sprout Social, the ideal caption length for an Instagram post in 138-150 characters. Captions provide context, but the star of the show is the post itself. You can really show your personality here and have a bit more fun with it - the tone of Facebook can be a bit more serious, and so here is your opportunity to be more real with your followers.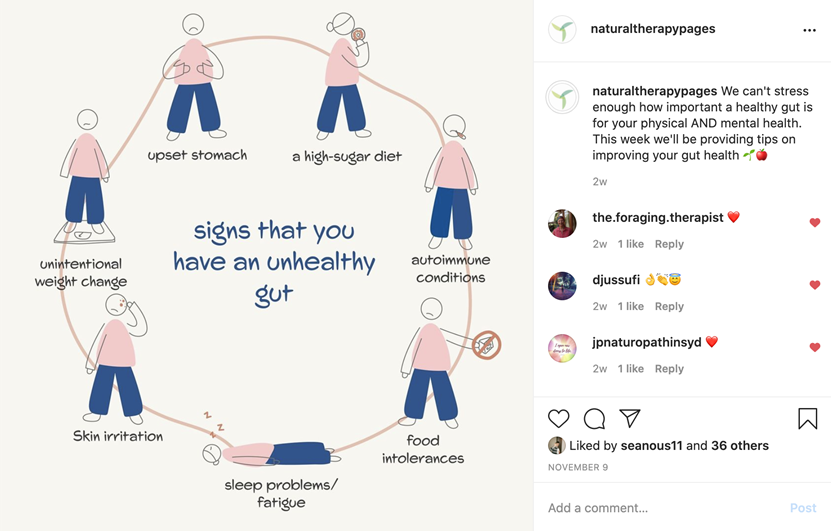 4. Post often
The Instagram algorithm likes it when you post regularly, and so do your followers. Of course, you can't be glued to your phone all the time, so scheduling posts is the best way to stay consistent. Unlike Facebook, Instagram does not have its own "creator studio" where you can schedule and track posts. So, an external social media management tool is necessary to not only schedule posts, but track who engages with you.
We recommend Hootsuite, a free and simple scheduling service that allows you to link both your Instagram and Facebook profile and post to both accounts at the same time.
5. Use relevant hashtags
Putting a bunch of irrelevant hashtags will not do any good. Using a number of relevant and top hashtags, however, will increase the chance of your post being seen. Back when you followed similar profiles, have a look at the hashtags they use. Then, use the Instagram explore feature to find what the top hashtags are for your industry. Keep note of these top hashtags so you can easily copy and paste them at the bottom of your caption.
6. Use Instagram stories
Our favourite part about this feature is the diversity of content you can add. The most simple thing you can do is share your post to your story by tapping the "send" button on the bottom right-hand corner. This will increase visibility of your post and get people to tap on it through the story.
Another option is to utilise the "create" feature in stories. You can add polls and question that will prompt followers to engage with you - while you get to know your audience a lot better.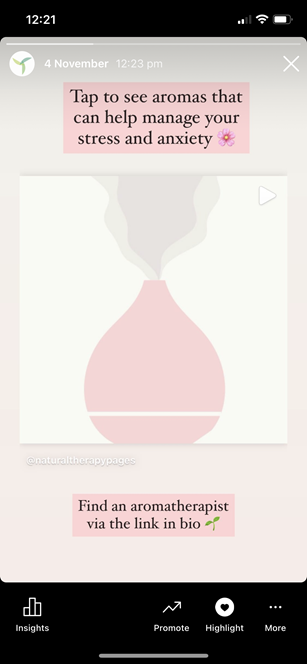 7. Use instagram highlights
This is a feature unique to Instagram that allows you to permanently add your best stories at the top of your profile. You can categorise these so that followers can easily find your stories and learn more about you. As you can see in the stories above, there is a "highlight" button which allows you to directly add the photo to an existing highlight category, or create a new one. Your highlights are unique to you, but see below for an example of how highlights can be used in an Instagram profile.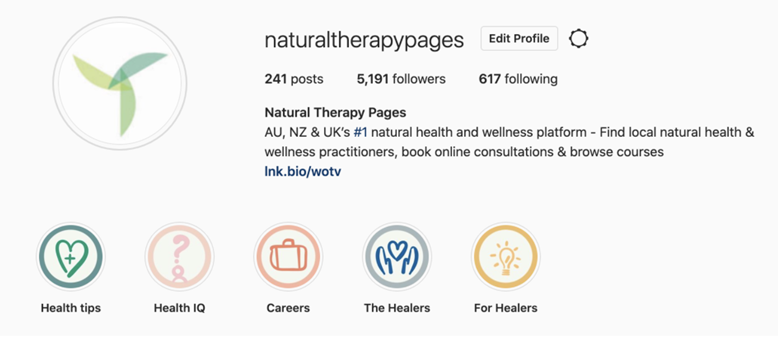 If you haven't yet read our e-book on 7-steps to social media success, please check it out to accompany the knowledge gained from our Instagram and Facebook guides.
We know that social media can feel like a nuisance for many, but it's mostly just about providing another way to engage with your potential and existing clients. The more ways that people can learn about you, the more people you are able to share your wonderful natural health practice with. After all, we're in this to help people.
In this digital age, and especially in the wake of COVID-19, the nature of helping and connecting with others has changed. It's important to keep up and continue what you do best.
Do you have a natural health & wellness business?
Sign up now and advertise on Australia's #1 natural health website.
Or visit our Wellness Hub to help you stay current about the industry.
Originally published on Dec 07, 2020