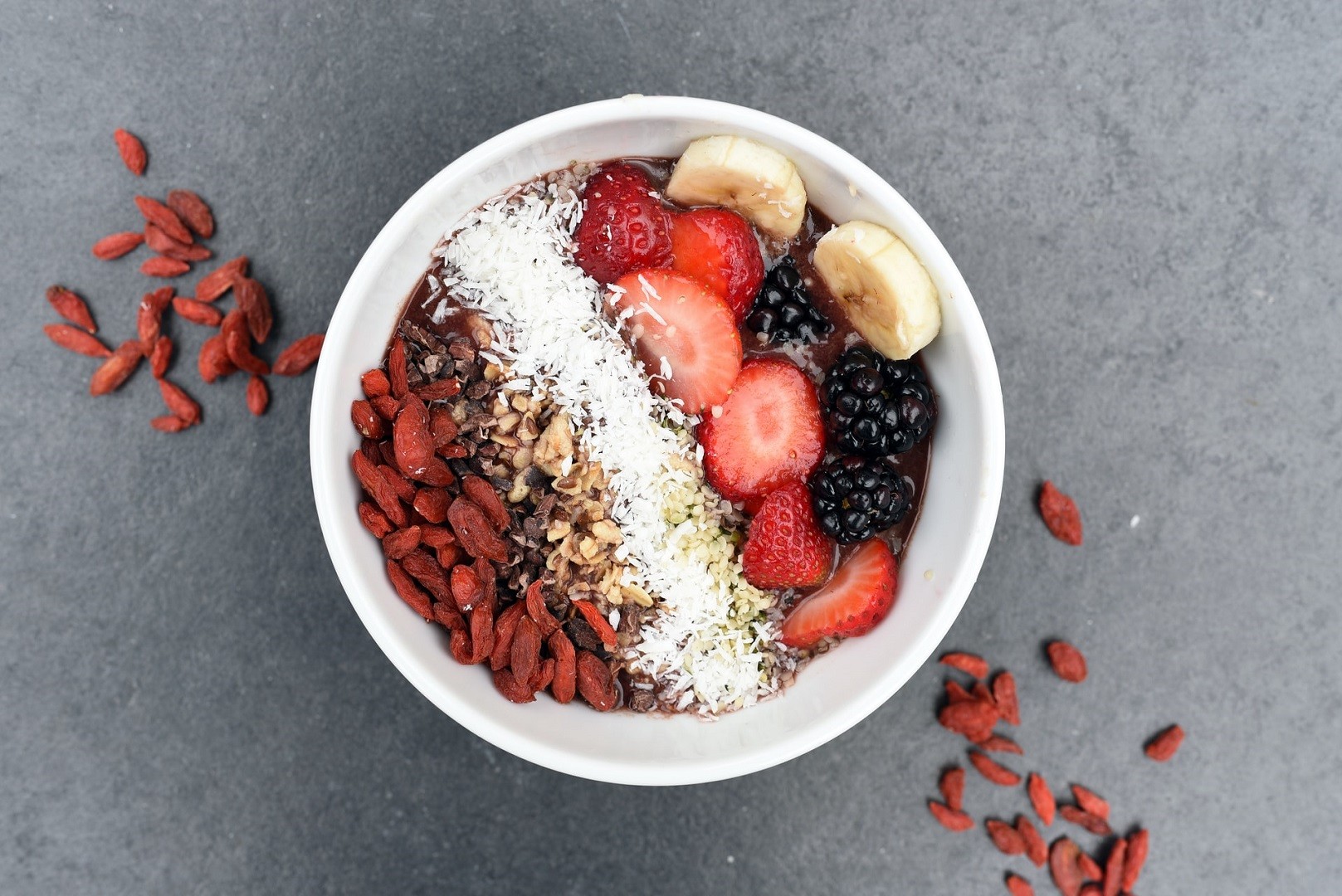 Superfoods are a whole food that is bursting with an array of important nutrients in the one package. These important nutrients include antioxidants, polyphenols, vitamins, and minerals.
Optimal health and wellbeing and reduced risk of chronic disease can be reached by eating superfoods. However, do we need to break the bank to discover these superfoods or can they easily be found growing in your backyard?
Major health claims are being made about goji berries due to their superfood status. Do they stand up to their super food reputation or are they a puppet on a string in a marketing fiesta?
The goji shrub is native to the valleys of the Himalayas. They have been used in Traditional Chinese Medicine for many centuries. There are claims that goji berries are natural remedies to conditions such as high blood pressure, diabetes and some cancers. However, the scientific evidence into these health claims is at present, inconclusive.
A look at the goji more closely
Like all berries, goji berries are a great source of antioxidants. They are also a great source of beta-carotene (which converts to vitamin A in the body), vitamin C, iron, protein, calcium, phosphorus, zinc, copper, selenium, vitamins B1, B6 and B2 and fibre. Goji berries are a good source of fibre and chromium. High fibre foods as well as chromium help control blood sugar levels.
The claims that the goji berry boosts the immune system, improves the skin and generally provides the body with health and wellbeing, are true. It is important to note however, the effect can still be reached from other much less expensive berries, especially blueberries. Other claims say that the goji help with weight loss. This is so as goji berries contain a low GI (glycemic index). Foods with a low GI help reach satiety. They therefore reduce our cravings for starchy and sugary foods that ultimately can increase weight.
Whilst there is evidence about goji berries are good for our overall health, there needs to be more research into whether goji berries can remedy hypertension, diabetes and cancer. Goji berries are quite expensive, so for a cheaper price tag, we can improve our health by consuming other berries and whole foods.
The answer to improved health is a diet filled with variety and a rainbow of colours. To rely on one specific proclaimed superfood for improved health would not be recommended. Lots of different colours on your plate means lots of different nutrients and phytochemicals.
Please ask your nutritionist or naturopath for more superfood ideas.
Originally published on Aug 25, 2014