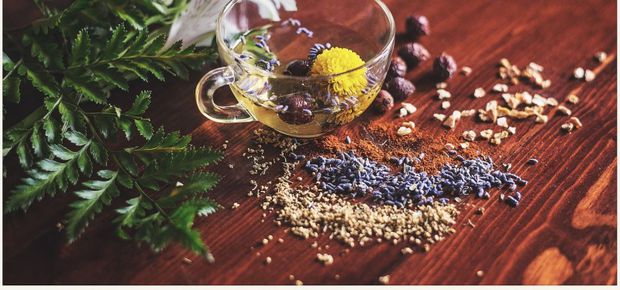 Every year, the last week of October is assigned as National Herbal Medicine Week that aims to promote herbal medicine to the public, educate people about herbal medicine, share knowledge and show people the vital role that herbalists play in community health and wellbeing. The event is spearheaded by the Naturopaths and Herbalists Association of Australia all throughout the country. NHAA's well-trained practitioner-members are part of communities all across Australia who have valuable skills and knowledge to share. Everyone is encouraged to celebrate all things herbal within your local community by hosting or partaking in a local event.
October is the perfect time to incorporate the outdoors in your celebration of NHMW as it is the start of Spring. Gardens all over the country will be bursting with new growth and flowers, as well as a huge range of herbs and veggies appropriate for planting.
This year's National Herbal Medicine Week, integration is the theme. The idea is to "maintain and improve your health by integrating herbs into your daily life", as well as "visit your local herbalist as they are an integral part of health in your community." It is ideal to have herbal medicine as an integral part of daily life and health for thousands of Australians.
For herbal medicine practitioners, National Herbal Medicine Week is also a chance to market their business and reach out to the local community. They can do this by having an open day at their clinic or doing a free talk at a local community centre. They can also partner with a local community garden and plant some new herbs. The point is to keep herbal medicine in the center of everything.
All about NHAA
The Naturopaths and Herbalists Association of Australia (NHAA), which was incorporated in 1920, is the oldest complementary medicine association in the country. However, the history of the organisation goes way back as it was created by the merging of several active associations of the time, including the National Herbalists Association of NSW, the New South Wales Union of Herbalists and the Medico-Botanic Eclectic Association NSW. In 1952, the association became the National Herbalists Association of Australia, which includes all states and territories. During the same year, two more active associations joined - the Queensland Association of Herbalists and the South Australian Herbal Association. By 2016, it became the Naturopaths and Herbalists Association of Australia to reflect and better represent our growing membership base of naturopaths, while protecting our rich history and core practice of Western herbal medicine. It also facilitated better recognition at a national and international level.
NHAA has a long history in the Complementary Medicine (CM) field and have always set standards and been active at both the political level and at the coal face of clinical practice and education.
For more abour National Herbal Medicine Week 2019, visit nhaa.org.au.
Do you have a natural health & wellness business?
Sign up now and advertise on Australia's #1 natural health website.
Or check out our Wellness Hub to help you stay current about the industry.