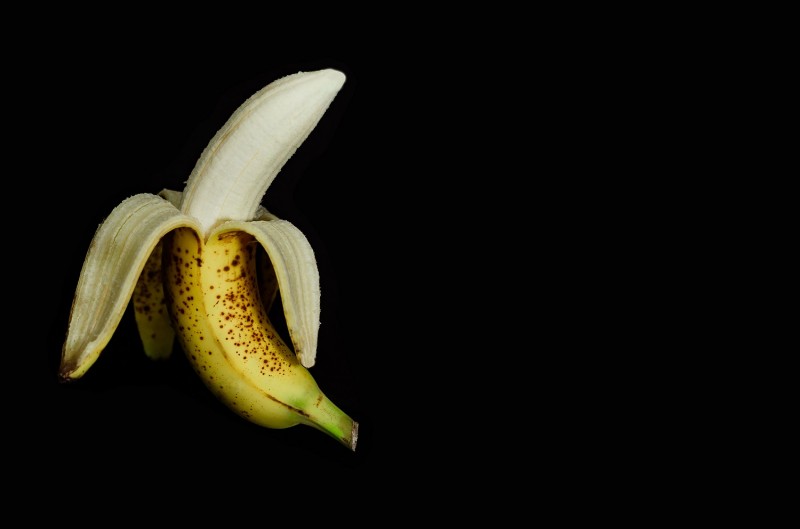 We all know how awesome bananas are. Aside from being a delicious snack or dessert, it's been a known fact how healthy and nutritious these fruits are. But one thing about bananas is that they tend to get over ripe. And most people just throw them away, not knowing that they can still use those bananas. Not to mention, they are still very good for your health. Just don't mind the look. But underneath that dark skin, there are still a lot of great benefits
Benefits of eating over ripe bananas
Over ripe bananas are rich in antioxidants, which is great in preventing or delaying cell damage in the body. This lowers the risk for diseases and improve the immune system.
As banana ripens, starchy carbohydrates in it turn into free sugars, making them easier to digest, as compared to still green bananas that contains a lot or carbs.
When bananas become too ripe, the peel becomes a few shade darker, which creates Tumor Necrosis Factor or TNF. TNF is a substance that can kill cancerous and abnormal cells.
An overripe banana also works as an antacid as its smooth texture lines the stomach walls and protects it from harmful acids and irritations.
It is perfect for cardiovascular health. Firstly, because banana originally contains a lot of potassium, no matter what state of ripeness. Potassium is known to keep cholesterol levels in check. Also, the fiber in banana help reduce the risk of heart disease, while iron and copper in it are perfect for maintaining good levels of blood count and hemoglobin.
What to do with over ripe bananas
There are many ways in which you can use an over ripe banana. The window between ripe and over ripe can sometimes fall short of the useable period. When a banana loses its firmness and its skin loses its firmness, it becomes harder to eat. There is hope however, and your banana (and money) does not need to be thrown away.
If you've got some overripe bananas languishing in your fruit bowl, you can put them to very good use with these creative nutritious and delicious recipes.
Buying and storing bananas
If you want to eat your bananas slowly over the course of the week, choose ones that have green tips on the ends. These ones will slowly ripen at home. If you wanted to eat them straight away, choose ones with small patches of black. These ones can be eaten immediately. Store your bananas, if ripe in a fruit bowl away from other fruit. If you want them to ripen quicker, store them with other fruit.
Favourite ways to use over ripe bananas
Banana bread
A very popular way of using up those over ripe bananas is to use them in banana bread recipes. There are many great recipes, find your favourite one.
Baked bananas
A very simple recipe that will transform your soft and squidgy bananas into banana heaven. Place the whole unpeeled banana into a moderately hot oven for 15-20 minutes. Once done, remove from the oven and peel. Serve with drizzled oven.
Quick and delicious banana ice cream
Peel your over ripe banana and either slice them or place them in a bag in the freezer whole. Once frozen, place them in a food processor until smooth.
Banana smoothie
Over ripe bananas are great in a smoothie and add a delicious and healthy sweetness to your smoothie.
For more detailed recipes where you can use your over ripe bananas, check out our recipe section.
Do you have a natural health & wellness business?
Sign up now and advertise on Australia's #1 natural health website.
Or visit our Wellness Hub to help you stay current about the industry.
Originally published on Aug 14, 2019