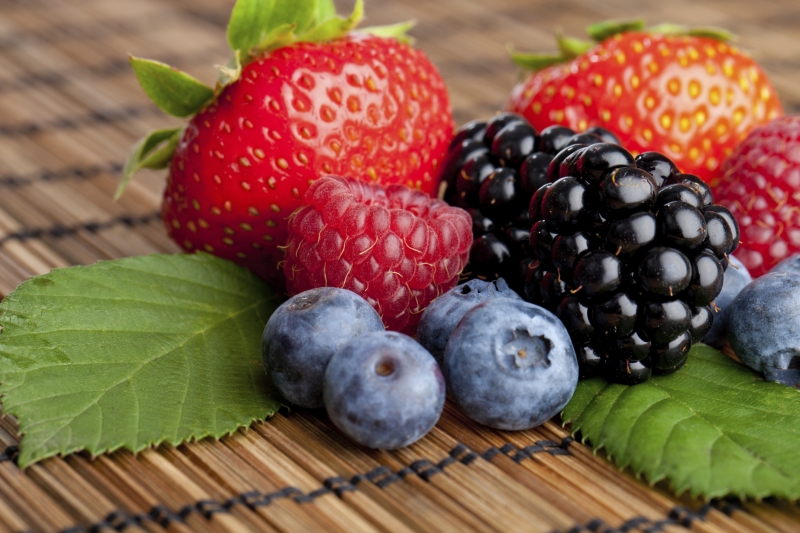 The term antioxidant is well known to most of us, but do you really know what they are, how they may benefit our health and where to find them?
What is an Antioxidant?
Antioxidants help to remove free radicals from the body after they have been formed through reactions and exposure to smoke and sunlight. Free radicals damage the body as they are unstable and cause oxidation. The antioxidant limits the oxidation process and damage by helping to pair up the free electrons that have been formed (free radicals).

There are many antioxidants that have already been discovered and potentially many more that will be discovered in the future. Some of the most well known antioxidants include; copper, selenium, zinc, vitamin A (made from beta-carotene), vitamin C, and Vitamin E. If you have heard of the term superfood you may be aware that most of these foods are known as superfoods because of their antioxidant properties.
Antioxidants Can Improve Your Health
Including antioxidant rich foods can benefit your health. As oxidative stress is related to ageing, signs of ageing may be delayed when consuming high levels of antioxidants. Research also shows that antioxidant consumption is linked to a healthier heart, and less risk of many cancers (including cancers of the digestive system and lung cancers). Antioxidants may also play a role in lessening arthritis and inflammation of the joints, diseases of the nervous system, and eye disorders such as macular degeneration and cataracts.
Great Sources of Antioxidants
If you are looking to increase your consumption of antioxidants try adding these foods to your diet, or consuming more of them:
Berries
Tea
Soy products
Garlic and onion (and all vegetables from the allium group)
Nuts
Seeds
Spices (fresh and dried)
Wholegrains
Flaxseeds
Fruits (the more colour the better!)
Vegetables (the more colour the better!)
Cocoa and red wine also make the list of foods with high antioxidant properties but be careful with your consumption of these. Try to have a high percentage dark chocolate if you include chocolate in your diet, and be sensible with your consumption of alcohol.

Including antioxidant rich foods in your daily diet is a great idea, it may help you look better for longer, and can reduce your risk of many diseases. Remember to include as much colour as you can as different antioxidants cause the different colours in food.
Do you have a natural health & wellness business?
Sign up now and advertise on Australia's #1 natural health website.
Or visit our Wellness Hub to help you stay current about the industry.
Originally published on Jun 14, 2019