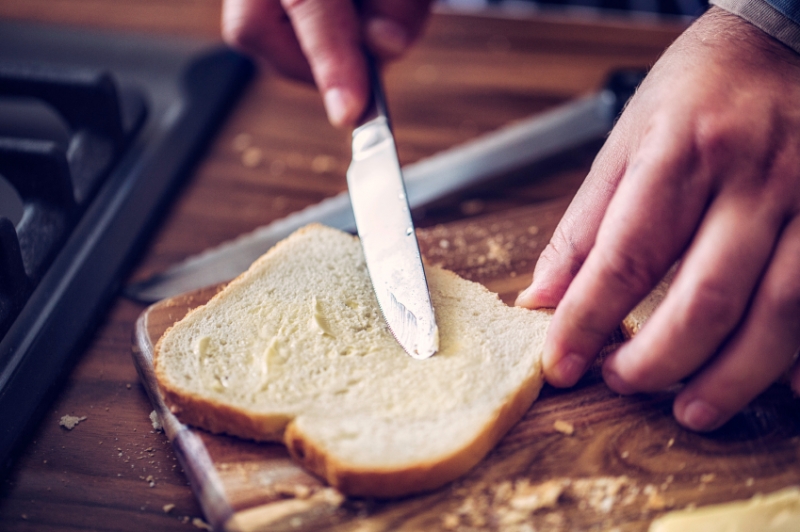 A leading surgeon has released a statement saying that butter and salt won't increase your risk of heart disease.
It's a somewhat controversial statement. But it also highlights the changing tide in nutrition, that is shifting from fat to sugar as the leading cause of modern diet-related health problems.
Dr Samer Nashef is a consultant surgeon at Papworth Hospital, and he made the bold claims at the Cheltenham Literature Festival.
"The things that do not matter: butter, salt, crisps. These things are not problems," he said.
"If you have high cholesterol and you are worried about that and thinking of taking a statin, then the best thing about it is you can take the statin, which will make your cholesterol drop so far that it doesn't matter what you eat afterwards."
Nashef went on to advocate a balanced diet as the best way to ward of sickness and disease. And, perhaps not surprisingly, he said stopping smoking is "the single most important thing a person can do to reduce their risk of heart disease and improve their overall health."
"There are some things you can't do anything about, I'll tell you what they are; your family, your genes... you can't change your parents, your age, sex…Men do worse, old people do worse and people with terrible family history do worse."
He continued, "Being obese is also bad, if you have a high blood pressure it must be controlled because that is a problem as well and diabetes should be controlled."
Of course, this is just one surgeon's views on diet and health. However, they do serve as a reminder of the simple lifestyle changes we can make to guarantee better health.
It's wise to speak with your own health professional if you'd like help making positive lifestyle changes.
Originally published on Dec 02, 2016