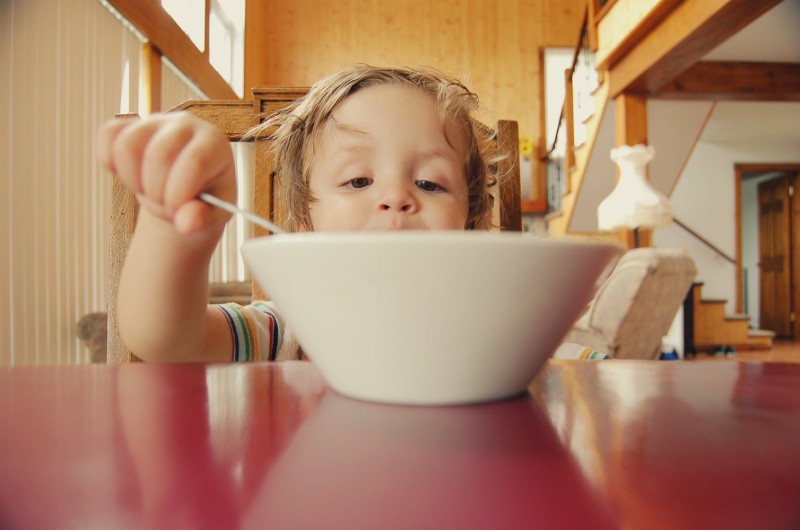 Growing children need a healthy diet to support them through their growing years and to ensure that they have enough energy. Starting good nutrition habits during their early years will also set the tone for their eating habits in adulthood and help to prevent obesity and all sorts of health problems that may result from poor nutrition such as osteoporosis and heart disease.
Many children suffer from low levels of physical activity combined with poor eating habits. It is unfortunate that many kids eat low levels of fruits and vegetables, do not get enough of essential minerals such as calcium and iron, and eat too many processed foods, or eat a lot of takeaways. Luckily, there are simple ways to remedy this – starting in a child's early years and continuing right through to adolescence.
What Do Kids Need?
Children need a diet that is high in nutrients. These nutrients include carbohydrates, protein, fat, vitamins, minerals, and fibre. Children need to be storing nutrients for the growth spurts that will occur during adolescence. However, the amount that is necessary will change as they grow, and also on their levels of physical activity. Foods that are high in the bad fats and sugar should be avoided.
Pay Attention to Breakfast
Breakfast is the most important meal of the day and should be paid close attention to. By eating breakfast, your child will have more energy, be able to concentrate better at school, and set the tone for healthier eating throughout the day. An ideal breakfast could include things such as wholegrain cereals, fruit, and yoghurt.
Ensure that your children have access to healthy foods for when they are hungry and feel like a snack. Some options may include crackers, fruit, vegetables, popcorn, or pretzels. Try to avoid processed foods such as chips and lollies as they have very little nutritional value.
Set an Example for Your Children
One way to encourage your child to eat more healthy foods is to have meals and snacks together. Children will naturally follow their parents and want the same things as their parents, so if they see you eating healthy foods, they are more likely to want to try them. To further encourage children to eat healthily, it may be worthwhile making some changes to your own diet. Try having one more serving of fruit and vegetables, eating another serve of carbohydrates, and drinking an extra glass of milk, instead of drinking soft drink or a glass of alcohol. It is important that you never force your child to eat as they will be hungrier on some days than they are on others. As long as they are eating a wide variety of foods, it is okay if they eat less sometimes.
How to Not Use Food
Also, never use food as a reward. This will teach your child that it is acceptable to use food as a way to control emotions. For rewards, use other things such as stickers, playing with a favourite toy, or having quality time.
If you do notice that your child is putting on more weight than what is normal for their age, limit the amount of processed foods that they are eating or increase their levels of exercise. You may wish to limit the time they spend in front of the television or computer also.
Foods to Give and Foods to Avoid
Foods that can be given to children and teenagers in abundance include:
whole grain foods
fruits
vegetables
legumes
nuts
fish
lean meat
dairy products
fruit juices
water
Try to avoid or limit foods such as:
soft drink
cordial
high fat snack foods such as potato chips
fast foods
takeaways
high sugar foods such as chocolate and lollies
Also be aware of the foods that you are giving to young children (under the age of three) to ensure that they don't present a choking hazard. If the child does not have all of their teeth, they will not be able to chew or swallow easily.
Some Food Ideas
Some ideas to make healthier eating easier for children include:
eating breakfast cereals with milk along with some juice or fruit
make your child's lunches – include things such as whole grain sandwiches with some protein, fruit, yoghurt, nuts or dried fruit, vegetable sticks, and juice or water to drink
make healthy snacks for your children – beans on toasts, dried fruit, nuts, peanut butter sandwiches, and smoothies are all great ideas
allow your child the occasional treat – this will make it easier for them to learn like healthy food if they do not feel like they are being deprived of things that their peers may have
Do you have a natural health & wellness business?
Sign up now and advertise on Australia's #1 natural health website.
Or visit our Wellness Hub to help you stay current about the industry.
Originally published on Jun 30, 2007