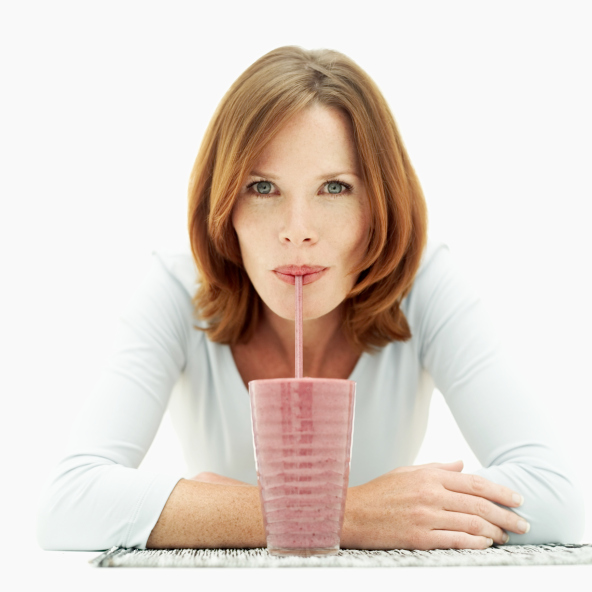 Head to any suburban shopping centre during summer and you're bound to see long lines at juice bars, where servers whip up tall cups of supposedly healthy fruit smoothies. But a new analysis by consumer watchdog group Choice has found that some smoothies have the same number of kilojoules as a meal.
Choice Analysis: Sugar in Smoothies
Choice analysed smoothies from outlets including New Zealand Natural, Donut King, boost Juice, Wendys and Gloria Jeans. It found that 81 out of 95 smoothies studied were incredibly high in sugar.
"Smoothies might have a healthy image, but some are packed with hidden sugars," Choice spokesperson Ingrid Just told The Age.
Smoothies from Baskin and Robbins had up to 31 teaspoons of sugar, while super smoothies from Boost Juice contained close to 2000kjs per serve – the same as is in a meal.
The Source of Sugar
Why all the sugar? It is most likely because smoothies contain fructose syrup, concentrated fruit juice and artificial ingredients such as colours and flavour.
So while they may seem natural, smoothies in fact have a lot added to them and contain much more sugar than fresh fruit.
Making a Healthier Choice
When eating or drinking out, it's hard to know how a particular item is made. That being said, some outlets now offer nutritional guides to help consumers make an informed decision.
I recently visited a Boost Juice outlet, perused the nutritional guide and was able to choose a yummy berry drink that was under 600 kjs (the recommended kj count for snacks) for a small serve. So while it may take a little longer to order, don't be afraid to ask questions and educate yourself, so you know what's in your drink.
Of course, you can remove the guesswork by making a healthy smoothie at home. One of my favourites is a mix of blueberries, strawberries, protein powder and almond milk. It's low-cal, filling and I know exactly what's in it.
Your nutritionist can also advise you on healthy smoothie and juice recipes.
Originally published on Feb 18, 2013