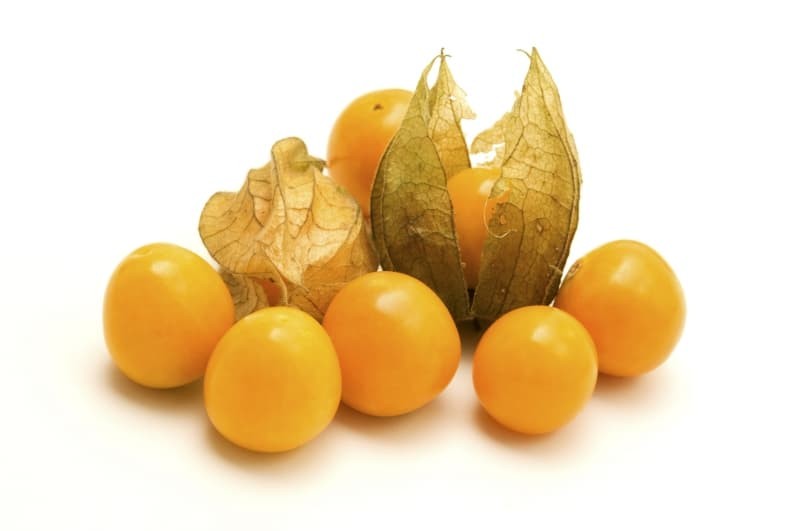 Incaberries are being heralded as the new superfood, but what are they? Are there any scientific facts to back up the claim that Incaberries are the new superfood?
What Are Incaberries?
The Spanish name for incaberries is uvilla and that is what they are called throughout South America, where they have been part of the diet for millennia. The name "incaberries" is derived from the belief that the ancient Incas used them as part of their diet. A small, round fruit with yellow flesh, incaberries grow best in high altitudes, can be harvested throughout the year and when dried require no preservatives.
The incaberries we are seeing on the shelves in Australia are grown in the mountains of Ecuador and imported by GB-Commtrade, an Australian company that specialises in dried fruits and nuts. According to the importer, the fact that incaberries are preservative-free is just one of their health advantages. Promotional literature claims that they have two to three times the dietary fibre of most dried fruits and contain more antioxidants than raw Goji berries, broccoli, apples or pomegranate juice. Independent studies show that incaberries are lower in sodium, carbohydrates and fats as compared to other dried fruits and contain high levels of vitamin C, phosphorous and potassium, as well as high levels of both soluble and insoluble dietary fibre. A certified organic product, incaberries are sure to have wide appeal to health conscious Australians.
Incaberries: Healthy and Delicious?
Incaberries' unique flavour seems to be attracting as much attention as their purported health benefits. Said to taste initially sweet, with a slightly tart aftertaste, they are being used in a wide variety of dishes and have apparently even captured the imagination of internationally renowned chefs. According to GB-Commtrade founder Gerard Brunton, "Michelin-starred chef Raymond Blanc is a fan and they are the latest, must-have addition to breakfast buffets at leading European hotels".
Relatively new on the market, new uses for incaberries in cooking are continually being discovered. They have been used in everything from sticky date pudding to roast duck and according to Brunton, his company has "received exciting feedback from initial tastings by Australia's leading chefs, food writers and dietitians".
Are Incaberries the New Superfood?
That depends on how you define "superfood". There really is no firm definition of the word, but in order to qualify as a superfood, a food should at least be organically grown, preservative free, high in fibre, high in nutritional value and rich in antioxidants. If that is what makes a food a "superfood", then it looks like incaberries may be worthy of being added to the list. And if incaberries are as delicious as they are reported to be, they've got to be worth a try.
Originally published on Aug 16, 2011