Movember is an annual event wherein men are encouraged to grow their moustaches during the month of November to raise awareness of men's health issues, including prostate cancer, testicular cancer, and men's suicide. The word "Movember" is actually a combination of the words "moustache" and "November". Started and lead by the Movember Foundation, the campaign includes various charity event and programs whose sole purpose is to "change the face of men's health."
All men, whom are referred to as "Mo Bros", are encouraged to participate to be able to increase early cancer detection, diagnosis and effective treatments, and ultimately reduce the number of preventable deaths. Aside from annual check-ups, the Movember Foundation also encourages men to be aware of family history of cancer and to adopt a healthier lifestyle.
History
Starting in 2004, the Movember Foundation has run different Movember events that raised awareness and funds for men's health issues, such as prostate cancer and depression in Australia and New Zealand. By 2007, various countries have also joined in with the festivities, including Ireland, Canada, Czech Republic, Denmark, El Salvador, Spain, the United Kingdom, Israel, South Africa, Taiwan and the United States. As of 2011, Canada has become the largest contributors to the Movember charities of any nation.
Also in 2010, Movember merged with Tacheback, which is also a awareness drive for testicular cancer. And by 2012, Movember became one of the world's top 100 NGOs, according to the Global Journal.
Cancer among Australian men
Based on statistics, prostate cancer is the most common cancer among Australian men. There is actually a 1 to 15 chance of developing prostate cancer by age 85, with a five-year survival rate of 92 percent. And though not as common as prostate cancer, testicular cancer is still the second most common cancer among men in the country, especially among young men between ages of 18-39. There are actually about 800 men diagnosed with the illness every year. Chance of survival is 95%.
Rising suicide among men
Statistics also show that roughly 45 men die of suicide every week in Australia. According to the 2017 numbers from the Australian Bureau of Statistics, there has been a 10% increase in the number of suicide cases across the country compared from the previous year. From the 3,128 reported cases for 2017, 75 percent are actually men. Suicide is the most commong cause of death among men in Australia aged 15 to 44.
With these shocking data, it is just as important as ever to be aware about men's health. So it's just great that events like Movember is here to keep fighting the good fight.
To know more about Movember, check out movember.com.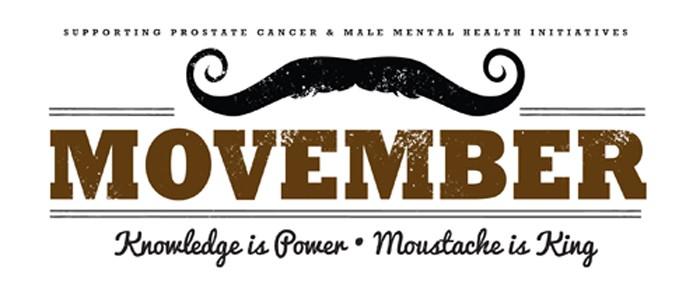 Do you have a natural health & wellness business?
Sign up now and advertise on Australia's #1 natural health website.
Or check out our Wellness Hub to help you stay current about the industry.