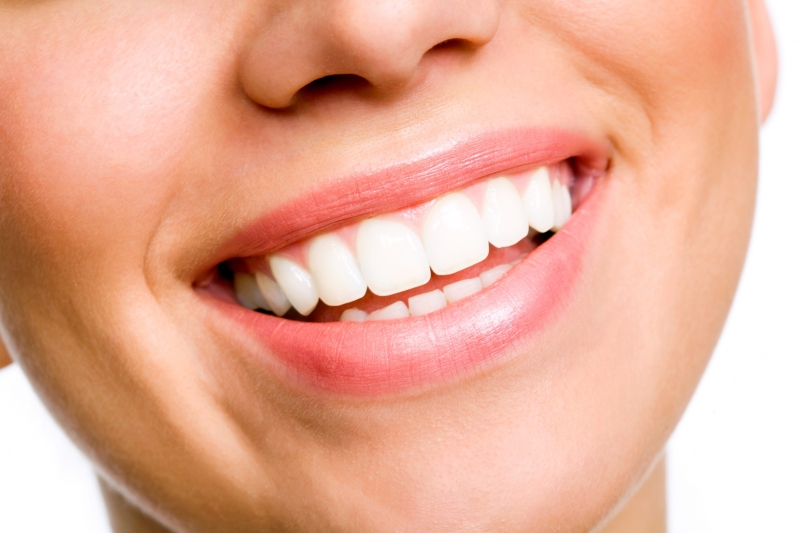 Keeping your teeth and gums healthy goes beyond brushing, flossing and visiting the dentist once a year. In fact, there are many natural strategies you can try to improve your dental health.

Why Dental Health is Important
No doubt everyone wants pearly whites for a dazzling smile. But dental health is about more than just looking good; it's about ensuring your teeth and gums are infection-free and work properly throughout your life.

Neglecting your dental health could expose you to tooth wear, decay, infection, cavities and even teeth loss. Not only that, but some science suggests that poor dental health is linked to heart disease, osteoporosis and a range of other serious conditions and ailments. That's why it's important to do more than just brush and floss.

Natural Strategies for Healthy Teeth
Between dental visits, there are many things you can do to keep your mouth healthy. Here are a few popular natural strategies:

Eat fresh, clean food and steer clear of processed products: Some studies have found that a person's dental health is linked to their diet. So avoid sugar, refined flour and foods that lack essential nutrients and vitamins. Choose more whole foods such as fruits, vegetables, grains and seeds.
Cut the drugs: A 1995 study found that medication such as antidepressants can reduce saliva levels, resulting in tooth decay. Speak to your health practitioner about your medication – they may suggest lowering your dose or boosting your Vitamin C intake. Remember to never alter your dosage without speaking with your physician first.
Avoid the contraceptive pill: Research published in 1998 suggested that the pill may increase a woman's risk of gum disease. This is because the pill promotes bacterial growth in the mouth. Again, speak with your physician if you are considering going off your contraceptive medication. There are many non-pill alternatives you might like to explore.
Swap sugar for substitutes: Some products such as xylitol and sorbital are said to contain anticaries (a substance that eliminates mouth bacteria to reduce the risk of tooth decay).
Take a daily multivitamin: Avoiding mineral and nutrient deficiencies, such as zinc, ensures your teeth remain strong and can ward off bacteria and other nasties.
Steer clear of environmental toxins: A Finnish study found that toxins passed on to children via breast milk can cause enamel loss and lesions.
As well as these tips, it's crucial to see your dentist regularly for a check-up and clean. In conjunction with a clean and healthy diet and lifestyle, this is sure to keep your teeth and gums strong.
Originally published on Oct 25, 2012