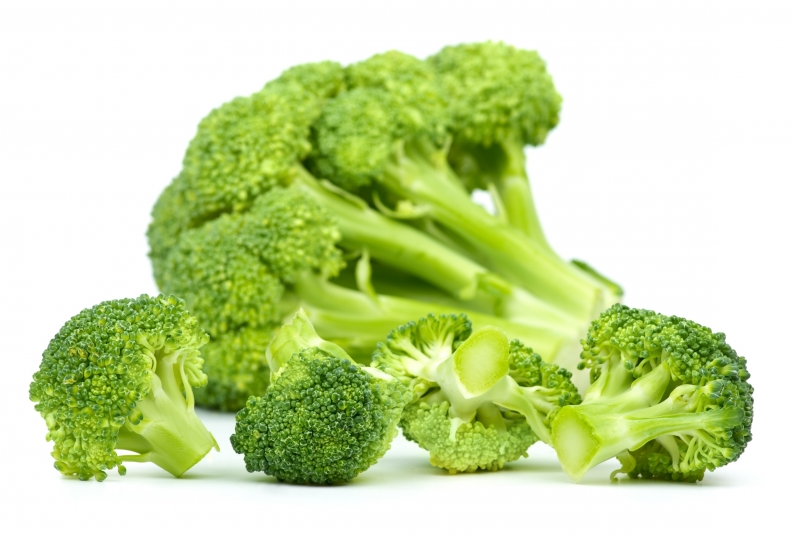 Working jointly, researchers at the UK's Institute of Food Research and John Innes Centre have developed a new strain of broccoli they believe will be an even more effective "super food" than standard broccoli. Now available in selected supermarkets in the UK, this new type of broccoli contains higher concentrations of an important nutrient said to have unique heart disease and cancer preventing properties.

Research on the new broccoli began after the discovery of a type of wild Sicilian broccoli that naturally contains more of a phytonutrient known as glucoraphanin than normal broccoli. Aside from its ability to impede the growth of certain types of cancer cells and promote heart health, glucoraphanin also boosts the body's antioxidant enzyme levels. It does this after it is digested and converted into a bio-active compound called sulphoraphane.

Opting for conventional rather than GM (genetically modified) techniques, the researchers, sponsored by the publicly funded Biotechnology and Biological Sciences Research Council (BBSRC), were able to breed a new type of broccoli they call Beneforté that produces two to three times the amount of sulphoraphane than ordinary broccoli. According to Professor Richard Mithen of the Institute of Food Research (IFR), their breakthrough research "has given new insights into the role of broccoli and other similar vegetables in promoting health, and has shown how this understanding can lead to the development of potentially more nutritious varieties of our familiar vegetables."
Why Is Broccoli a 'Super Food'?
While Beneforté broccoli is not yet available in Australia, news of this new strain should be of interest to all health conscious Australians. Our everyday broccoli has been hailed as a super food largely because it, too, contains high levels of glucoraphanin as well as other active health promoting ingredients. In fact, broccoli is the only vegetable known to contain this chemical in any meaningful degree. IFR scientists, working together with Norfolk and Norwich University researchers, discovered that men on broccoli-rich diets are less at risk of contracting aggressive prostate cancer than the normal male population. This alone is reason enough for men to consume more broccoli, since prostate cancer is the second most prevalent type of cancer in males, after skin cancer.

The anti-oxidant boosting properties of broccoli and other cruciferous vegetables are of significant important to both men and women, making them very high on the list of super foods recommended by nutritionists. Other cruciferous vegetables include cauliflower, brussels sprouts, kale, bok choy and other members of the cabbage family. While the introduction of Beneforté to Australia is something to look forward to, we can do something right now for our health by eating more of these life-enhancing and disease preventing vegetables.
Originally published on Oct 25, 2011