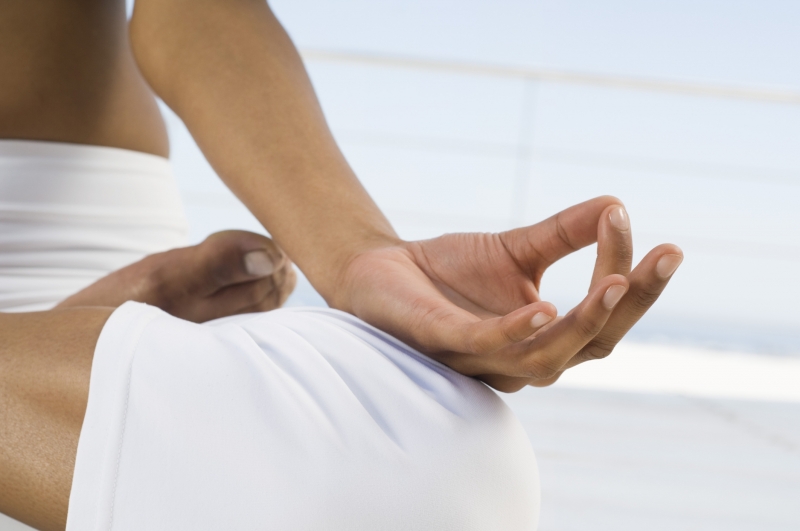 When you really want a child, but you're single and there's no man in sight, what's a girl to do? Breathe deeply and take matters into your own hands, that's what.
With the end of my reproductive years approaching, and still ridiculously single, I decided to take my future into my own hands, and try to fall pregnant by IVF, using donor sperm. Some would say it's radical and unorthodox, and I'm sure many would not feel comfortable with taking such a step. But with no time to lose, for me it seemed the most practical way – indeed the only way – of achieving my dream of becoming a mother. For those few years leading up to 40 – and even beyond – I truly believed I would meet someone. I still believe I will meet someone, but I really can't wait any longer to try for a baby.
Wanting a child is as natural as breathing for most women, and like many I just presumed that one day I would meet someone, fall in love, get married and have a baby. All those "tick, done that" life experiences. But sometimes life doesn't move along the neat trajectory you assume it will, and you have to reassess what you want and where you're going.
The gestation period (excuse the pun) for what I'm calling "Plan B" was a long one with many hurdles to overcome, some mental, some practical. I explored a number of fertility clinics and options, and in the end decided to jump into the deep end.
And so in I jumped. My first consultation with the fertility specialist was an overwhelmingly positive experience. She gave me hope that indeed it was possible for me, and that IVF was my best shot. It took a couple of months of preparation – blood tests, pelvic scans, a minor procedure, and then I was ready.
What Does IVF Involve?
A stimulated IVF cycle involves taking hormones to firstly block some naturally occurring hormones and to prevent you from ovulating early. Then another type of hormone stimulates the growth of a number of eggs. In a normal cycle, usually only one egg will mature enough to be released at ovulation. The hormones stimulate more eggs to mature, so more eggs can be collected. More eggs = more chance for fertilisation to occur = more chance of a successful pregnancy.
You administer the hormones yourself, either via a nasal spray or injections for the first lot, then injections only for the second lot. Injecting yourself is a lot less daunting than it sounds, believe it or not. The needles are very fine, it is virtually painless, and takes no time at all.
Make no mistake though – it's not for the faint hearted. I was – and am – excited by the process. The daily injections were bizarrely the highlight of my day. But they started to dominate my life. You must administer the injection at the same time every evening – no excuses. No tardiness. No forgetting. So a number of times, halfway through an evening, I would panic and think – did I do it? Of course I had, but it starts to play on your mind.
So How Has Yoga Helped?
Throughout this time, I've found yoga and meditation to be an incredible support to both my body and mind.
For me, for the first cycle, the side effects were minor. My hormone-flooded body reacted with a general feeling of sluggishness, accompanied by puffy ankles, bloated belly and stiff joints. I also felt quite tired, so while it was an effort to drag myself to a yoga class, when I went, my body melted with gratitude. It felt like home to be on the yoga mat.
I made sure I was kind to myself, and in any class, just did what I felt my body needed and took the most nurturing versions of a pose – for once, my ego didn't get in the way.
When at home, I took every opportunity to lie in either viparita karani or supta baddha konasana, with a long, firm cushion along my spine in place of the bolster you would find in a yoga studio.
Supta baddha konasana is a beautifully restorative pose, which opens the hips and chest and increases blood flow to the pelvis – perfect for every stage of an IVF cycle.
Meditation calmed my busy mind – I either used guided meditation CDs, or just sat quietly. I also found visualisation a fantastic tool – visualising what I wanted and then releasing it to the universe to take care of the result.
Egg Collection and Transfer
Egg collection, which occurred about three weeks after my first injection, involved a half day in hospital and a few days off work. I felt ok afterwards – delicate, tender but ok.
Then three days after my eggs were collected, I went back to the clinic to have the fertilised one put back in – so I basically walked in me, and walked out 20 minutes later "pregnant"!
And then I had to wait – the dreaded "two-week wait" to find out if I was indeed really pregnant.
These two weeks are not fun for anyone. Watching and waiting for signs, desperate for the two weeks to be up, hoping and praying for a positive result. And then the panic that you may indeed really be pregnant – which believe it or not, after all the preparation, is still a frightening prospect!
Unfortunately for me, the two-week wait ended in disappointment. The embryo had failed to attach and I was not pregnant.
Stress and Relaxation
One of the biggest challenges women facing fertility issues and undergoing IVF is stress, and yoga and meditation have been demonstrated to reduce and relieve stress in many studies.
Breathing exercises of yoga – called pranayama – focus your mind and body, help to detoxify the body and bring you into the "now" – the only place to be.
Yoga is not a quick fix by any means, and I feel I have benefitted more because I am a long-term practitioner – that feeling of "coming home" creates a sense of ease and calm and a certain sense of control that come with familiarity.
This first cycle was unsuccessful for me. Of course it was hugely disappointing and I was incredibly sad to find I wasn't pregnant. I really believe, though, that yoga and meditation have been keys to the way I have dealt with this process. They have made me strong and adaptable – or perhaps they accentuated these qualities in me. I know without them I would not have had a solid foundation – that sense of "home".
I'm trying another IVF cycle – I'm still positive and confident of success. We all choose our paths, it's just that some of us choose actively and some choose by not acting. I chose to actively pursue something I wanted – I needed to know that I had made every effort as I didn't want regrets in a few years' time. I believe my meditation and yoga practice have also helped in giving me the courage to take that action.
Read more about Michelle's experiences in her
blog
.