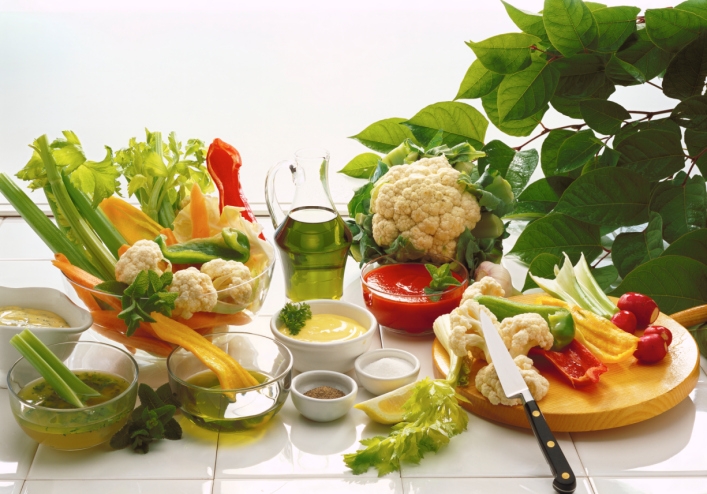 A vegan diet is that which does not consist of any animal products. This includes no eggs, no dairy and of course no fish or meat or any food product that may consist of animal ingredients.
A vegan diet is purely based on plant foods. This includes:
Beans
Legumes
All grains such as quinoa, rice, cous cous
Fruits
Vegetables
Nuts and seeds
In addition to this, veganism may be referred to in the broader sense. It may be defined as a way of living in which all animal exploitation and cruelty to animals including animals for food or clothing is completely excluded from their way of life.
Why is There an Emerging Interest in Vegetarian/cegan Diets?
Individual reasons range from wanting to maintain a healthy lifestyle to a concern about the future of the planet and its environment.
Thanks to "factory farming", animals live in a world where they never get to see daylight; they never get to graze grass whilst roaming freely out in the open. To them, their world consists of crowded spaces, artificial sunlight and cages. People, who decide to become vegan for this reason, realise that animals in the world we live in today deserve compassion and consideration. These people are vegan purely for humanitarian reasons.
Can I Get All the Necessary Nutrients from a Vegan Diet?
Whole grains, legumes such as lentils and chickpeas, tofu, nuts, seeds should provide adequate zinc, iron and protein. The following is a guide to obtaining the necessary nutrients from plant foods that are more commonly found in animal products:
Calcium: important for healthy teeth and bones. Calcium is found in almonds, green leafy vegetables including broccoli, dried figs, currants and grains.
Vitamin B12: vital for the formation of red blood cells as well as maintaining healthy nerve tissue. A deficiency can result in anaemia and nerve tissue damage. Fortunately, our bodies only need a small amount; however, vegans may be at risk of a Vitamin B12 deficiency as significant amounts are only found in animal foods. There are therefore a number of ways in which vegans can avoid a deficiency. They can include foods in their diet that are fortified with B12. And/or they can take a B12 supplement.
Iron: needed for the formation of blood. More than half of this iron is in the formation of haemoglobin. This is the red pigment of blood and is necessary for transporting oxygen from the lungs to the tissues. Many plant foods contain iron. These include legumes such as chickpeas, lentils, beans; tofu; green leafy vegetables such as spinach and kale; dried apricots and raisins; nuts such as almonds and cashews; seeds such as pumpkin and sunflower; blackstrap molasses. It is important to note that Vitamin C aids in iron absorption
Protein: necessary for maintaining healthy tissues and for sustaining adequate growth. They are large molecules made up of building blocks called amino acids. If eaten correctly, amino acids can make up the full protein needed to sustain health. These include legumes; grains such as wheat, quinoa (this is especially high in protein as well as calcium), cous cous, oats, buckwheat, rice, spelt, kamut; nuts such as hazelnuts, brazil nuts, almonds, cashews; seeeds such as sunflower, pumpkin, sesame. When consuming legumes, it important to combine it with a grain in order to make it a full protein. In other words, all the necessary amino acids are formed to supply a full protein when these two foods are combined.
Zinc: involved in energy and metabolism. It also plays a crucial role in supporting our immune system. Food sources that are rich in zinc include sesame seeds; pumpkin seeds; green peas; beans; spinach; crimini mushrooms; and asparagus.
It is important to check with your nutritionist or naturopath to guide you through a healthy eating plan set specifically for vegans so that all the nutrient requirements are being met.
Do you have a passion for Nutrition? Would you love to turn your passion for Nutrition into a rewarding career?
Check out the information we have available on what the Nutrition course involves and thousands of other Natural Therapy Courses we have available online and throughout Australia. Why not let us help you find the right course for you today on 1300 924 960
Originally published on Oct 14, 2011