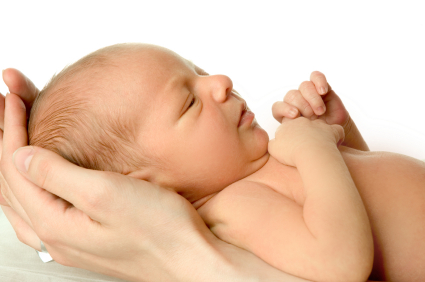 Childbirth can be an uncertain time for many soon-to-be parents. That's why many turn to a doula, to ensure the experience is as smooth and stress-free as possible. But what is a doula and what do they do?
What Does 'Doula' Mean?

The word 'doula' is a Greek word which means 'woman servant'. In essence, she is a helper – or birthing attendant – who supports and guides parents throughout pregnancy and birth.
While doulas haven't been around in Australia for very long, they are recognised overseas as essential members of the childbirth and post-natal team.
What Does a Doula Do?

A doula isn't a nurse or medical practitioner. Instead, she provides information to the parents throughout their journey, so they know what to expect and can make informed decisions.
Essentially, the doula provides all of the 'non-clinical care' required during childbirth. In this way, she 'closes the gap' between medical care and the experience mothers want during the process.
Your doula is beside you to guide your breathing and posture, provide massage and anything else you may need to remain calm and comfortable. This could include heat packs, aromatherapy, candles, music and bedding.
Doulas also provide birth education and planning, emotional support and can even document the birth using photographs or video. She's also there for your partner, and can provide you both with help and support when you take your baby home.
Benefits of Having a Doula

If you're giving birth in hospital, a doula can act as a go-between – informing medical staff of your wishes, and ensuring they're carried out (within reason, of course). She's on your team to ensure you have the best possible childbirth experience and post-natal care.
Your doula is also an independent, calm and considered voice to support you throughout your journey.
Some studies have found that having a doula reduces the need to have a caesarean section, and decreases the length of labour, use of medication and epidural requests.
Choosing a Doula

Doulas cost between $500 and $1500 to support your birth. The rates vary according to the doula's experience, location and how involved they are in your journey.