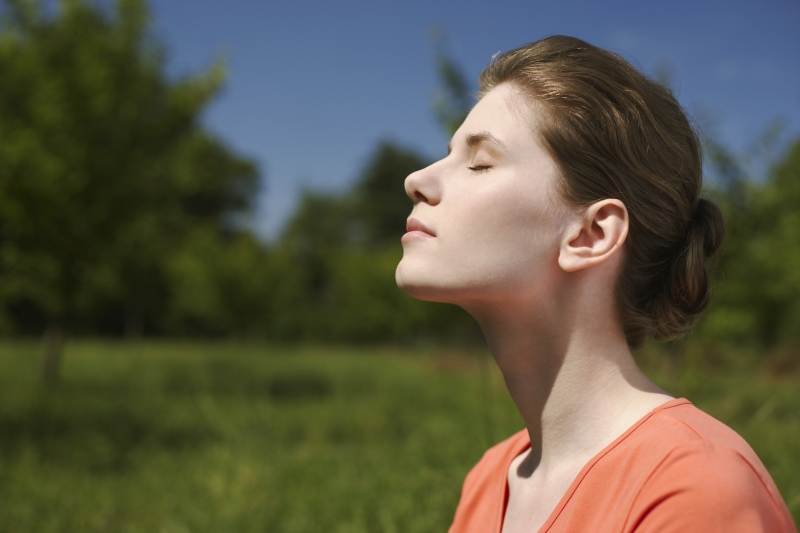 For many of us, living without limitations is a tricky thing to master. It's easy to hold ourselves back, thanks to self-limiting beliefs and negative self-talk.
Self-realisation is the nirvana, an antidote to our limiting beliefs. Depending on the approach you take – since many spiritual schools put a different spin on it – self-realisation is about finding a connection with your Self. Your true you. Your essence. It's about opening yourself up and really appreciating you for you.
How to Practice Self-realisation

Self-realisation isn't really about doing something, or trying a technique. It's about adopting an honest, authentic, loving approach to your self.
It's about eating nourishing foods, feeding your spirit, keeping a clear and open mind, and learning to love.
There are a few ways to hone this practice, such as:
Keep a gratitude journal: at the end of each day, record in a journal what you're grateful for. It could be a friend or loved one, the ocean, a favourite food or a recent blessing. When we're grateful, we learn to appreciate what we have – rather than yearn for what we don't have. And by being grateful, we practice love and self-love.
Practise clean eating: A nutritionist, dietician or naturopath can help you detox and clean up your diet. Introduce organic foods into your diet and consider a predominantly plant-based diet, free from chemicals and animal products. Studies have shown that improved nutrition clears the mind, boosts your mood, provides bounds of energy and can help you live a life of purpose.
Have a spiritual practice: Whether you go to church, meditate, pray or practice another spiritual aspect, doing so is key to awakening your self and appreciating where you're at in life. Meditation in particular can work wonders for having a greater mind-body-spirit connection and loving who you are and where you are at this very moment.
Originally published on Jan 23, 2015