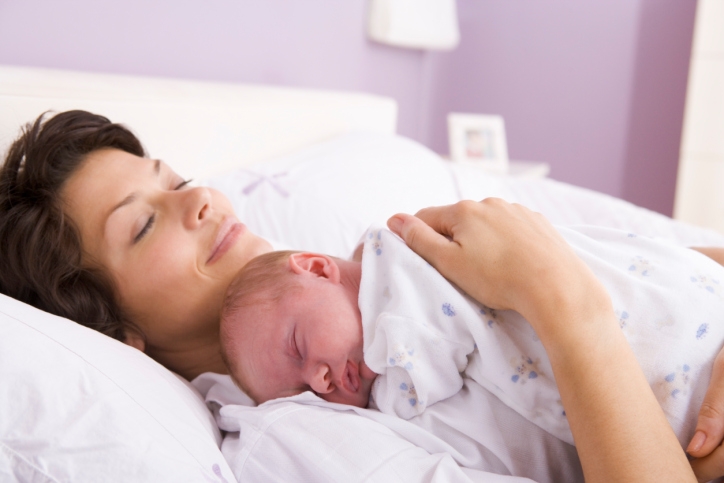 The pain of giving birth is often intense and distressing, and can be a source of great anxiety during pregnancy. While a variety of methods of pain relief are available, their effectiveness is usually not complete, and they have the potential to cause side effects for both mother and baby. Many women are dissatisfied with conventional options for pain relief during labour and are reluctant to use drugs to manage their labour pain. Non-pharmaceutical methods of labour pain relief are becoming popular.

Two recent systematic reviews have found that acupuncture and hypnosis are likely to be beneficial in managing pain during labour. A systematic review is a comprehensive and carefully-designed attempt to gather and analyse all the available evidence on a research question. Cochrane reviews are systematic reviews that are published in the Cochrane Database (www.thecochranelibrary.com). They must meet strict criteria in order to be considered for publication and are seen as the "crème de la crème" of systematic reviews.
Findings
Renowned acupuncture researcher Dr Caroline Smith, from the University of Western Sydney, is lead author on a series of Cochrane reviews on complementary and alternative therapies for labour pain. Her team of researchers performed an exhaustive search of the literature and identified 14 trials that met pre-determined quality criteria. Five were on acupuncture or acupressure, five examined hypnosis, and four remaining trials looked at massage, relaxation, aromatherapy and audio-analgesia (listening to sea "white noise").

Women receiving acupuncture used less pain relief and felt more relaxed than women in control groups (who either received no additional treatments or "sham" acupuncture). When compared to "sham" acupuncture, acupuncture resulted in a more effective labour – there was a reduced need to use drugs to strengthen uterine contractions, and labours were more than an hour shorter on average. In one acupressure trial, women receiving acupressure were less anxious and had shorter labours compared with women who received "sham" acupressure with light touch. Acupressure was applied over the "Spleen 6" point with each uterine contraction, and deep breathing and relaxation were also used.

Women who used hypnosis also used less pain relief, were more likely to have normal deliveries and less likely to have caesarian sections, and were less likely to need drugs to strengthen uterine contractions. Hypnosis techniques varied from listening to a cassette tape recording of a hypnotic induction, imagining warmth in one hand and transferring this to the abdomen, problem solving, and psychotherapy.

Aromatherapy (with ginger and lemongrass), audio-analgesia and relaxation did not reduce the need for pain relief in labour, although these trials were small. Women who received massage during labour reported less pain and anxiety than women who did not.
Conclusions
The authors concluded that hypnosis and acupuncture may be useful treatments for pain relief during labour, and may result in a higher likelihood of having a normal delivery. These findings allow women to make informed choices within an expanded range of pain relief options in labour – choices that both resonate with their personal beliefs and are supported by strong evidence.
Resources
Smith CA, Collins CT, Cyna AM, Crowther CA. Complementary and alternative therapies for pain management in labour. Cochrane Database of Systematic Reviews 2006, Issue 4. Art. No.: CD003521. DOI: 10.1002/14651858.CD003521.pub2. View abstract.