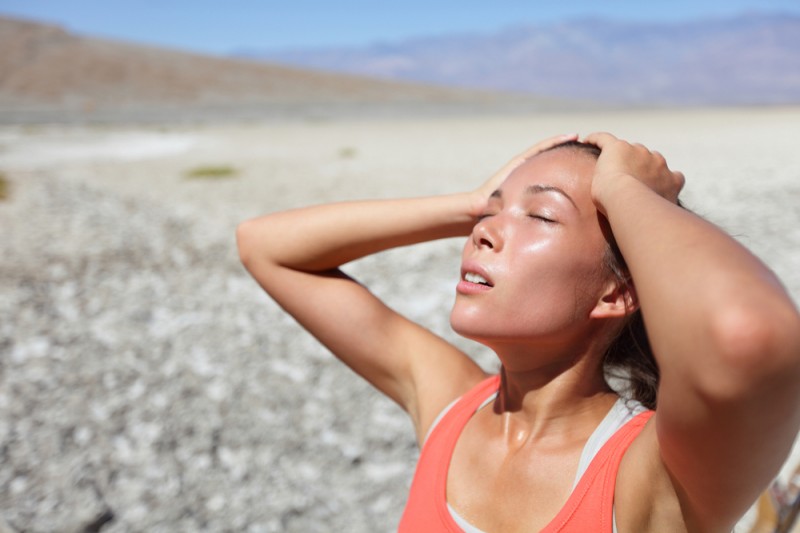 The summer sun is becoming unbearable. Instead of thinking picnics, iced drinks by the beach and pool parties, you may be thinking overheating, air conditioner and lots of ice blocks. The heat of summer will often make it impossible to sit comfortably and sleep comfortably.
The following are DIY strategies for staying as cool as a cucumber during the heat:
Choose cotton
Cotton is the best material for staying cool. Save the satin, silk, or polyester sheets for those cooler nights.
Feel the freezer burn
This may sound strange, but sticking your bed sheets in the fridge or freezer (in a plastic bag) for a few minutes before bed. This won't keep you cool all night, but it will provide a brief relief from heat and humidity for the initial stages of sleep allowing you to fall asleep comfortably.
Get cold comfort
Invest in a hot water bottle, in winter you can use it as just that. In the summer, you can stick it in the freezer to create a bed ice pack.
Get loose
Less is definitely more when it comes to summertime PJ's. Invest in a loose, soft cotton shirt and shorts or underwear.
Go old-school
Remember the good old days when those refrigerators were actually iceboxes that contained actual blocks of ice? Well, this stay-cool trick is straight out of the icebox era. Make a DIY air conditioner by positioning a shallow pan or bowl (a roasting pan works nicely) full of ice in front of a fan. The breeze will pick up cold water from the ice's surface as it melts, creating a cooling mist.
Turn off the lights
Light bulbs give off heat, so this tip is pretty self-explanatory. Take advantage of natural light as much as possible, and keep rooms cool after dark by using lights minimally or not at all.
Hang out
Cool down a whole room by hanging a big, wet sheet in front of an open window. The breeze that is blowing in will quickly bring down the room's temperature.
To read and learn more about protecting yourself and keeping healthy all-year-long, check out more articles on Wellbeing.
Do you have a natural health & wellness business?
Sign up now and advertise on Australia's #1 natural health website.
Or visit our Wellness Hub to help you stay current about the industry.