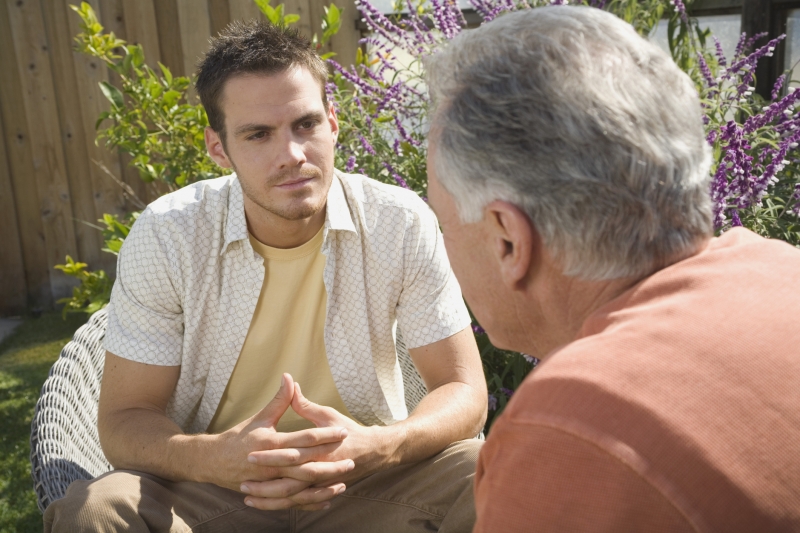 Counselling: What is it?
Counselling is a talking therapy that involves a counsellor and a client/s. The counsellor will listen, challenge and help the client to work through issues to enable them to improve their quality of life.
Counselling is not about simply listening to a clients issue, nor is counselling about giving advice. Counselling involves the client being pro active and moving towards positive change. The counsellor helps the client to move towards positive change through the use of proven strategies and self-empowerment.
Counselling is holistic in nature in as much as it takes into account the whole person including their emotional, spiritual and physical environments.
Counsellors are not psychologists unless they are registered with the appropriate state psychological board. Counsellors do not prescribe medication, only a registered medical doctor or a Psychiatrist can do this.
There are many types of counsellors and each one will use a different modality and style to suit your issue. E.g. A Relationship counsellor will work with couples and investigate communication issues, attitudes, responses, behaviours etc.
The types of issues counsellors can help with are: grief and loss, trauma, anger, mild depression, sexual issues, gender issues, work issues such as bullying, personal problems, parenting issues, stress, life skills, conflict resolution, career guidance and rehabilitation.
Counsellors in general, unless they are psychologists, are not qualified to diagnose mental illness such as schizophrenia, paranoia, bi polar disorder or any other disorder found in the Diagnostic Statistical Manual IV TR.
Counselling & Psychotherapy in Australia
Counselling/Psychotherapy in Australia is a self-regulating profession. Counsellors/psychotherapists are not by law required to meet any specific standard. It is the job of professional associations such as the ACA to set professional standards. If you are going to use a counsellor, it is in your own best interest to make sure they meet professional standards.
The reason it is in your own best interest is that as a consumer you have rights. These rights cannot be enforced if you use the services of a counsellor who is not a member of a professional counselling and/or psychotherapy body.
A counsellor who is a member of a professional body such as the Australian Counselling Association has committed to abide by an agreed code of conduct and meet training standards.
Any member of the public who uses a counsellor who is a member of ACA can take disciplinary action against that counsellor if they are unhappy with the service.
Counsellors who are not members of a professional body such as the ACA may not have any recognised training. They may have inadequate training that was undertaken for personal development rather than for formal vocational training. They may also be individuals who have experienced a trauma and use this as their qualification.
Counsellors are expected to have formal qualifications like any other professional.
Questions to ask a counsellor
Do you abide by a Code of Conduct that outlines my rights? Can I have a copy?
Do you have professional indemnity and public liability insurance?
Are you a financial registered member of a professional body such as the ACA (dated and signed copy of registration should be on display)?
Do you receive regular professional supervision?
Are your counselling qualifications recognised by a professional body such as the ACA?
Have you completed your training as a counsellor?
What are your hours of business and do I need an appointment?
What are your hourly rates and are there any other costs involved?
How long is a normal counselling session? (Sessions should average between 40 & 60 minutes and no longer than 2 hours).
What happens if the session goes over time?
What are my rights of recourse?
Do you take notes? If so, what happens to them? Can I read them and if not, why not?
Do you use client/counsellor contracts that outline my rights and responsibilities?
A counsellor who answers yes to questions 1-6 and has the relevant documentation probably meets the minimum industry training standards.
If a counsellor answers no to any of the questions from 1 to 6 regardless of their reasoning they may not meet all of the appropriate professional standards.
People claiming to be counsellors and who do not meet professional standards may try to convince you that there are no standards. Would you accept this argument from an accountant who was not registered or certified?
Although ACA is Australia's largest independent peak professional body for counsellors, some counsellors may belong to other associations that do meet professional standards.
Before entrusting your emotional well being to a counsellor, please take the time to ensure the counsellor you are intending to see is a qualified counsellor who meets professional standards. If in doubt phone us on 1300 784 333.
If a counsellor is not a member of a professional body such as the ACA, it is important to note; they may have either failed to meet professional membership standards or may have been deregistered for disciplinary reasons.
Non registered counsellors may also be professionals who have been deregistered from other disciplines such as medicine, psychiatry or psychology.
This article has been made available for the benefit of the public. It is a public educational initiative of the Australian Counselling Association. This article is copyright protected and is not to be duplicated or copied in any form without written permission from the Australian Counselling Association Pty Ltd. Version 7 May 2004.
Phone:1300 784 333
Fax: (07) 3857 1777
Email: aca@theaca.net.au
Web: theaca.net.au
PC Box 33
KEDRON Q 4031
Office hours: 8:30am 4pm QLD time
Originally published on May 01, 2008