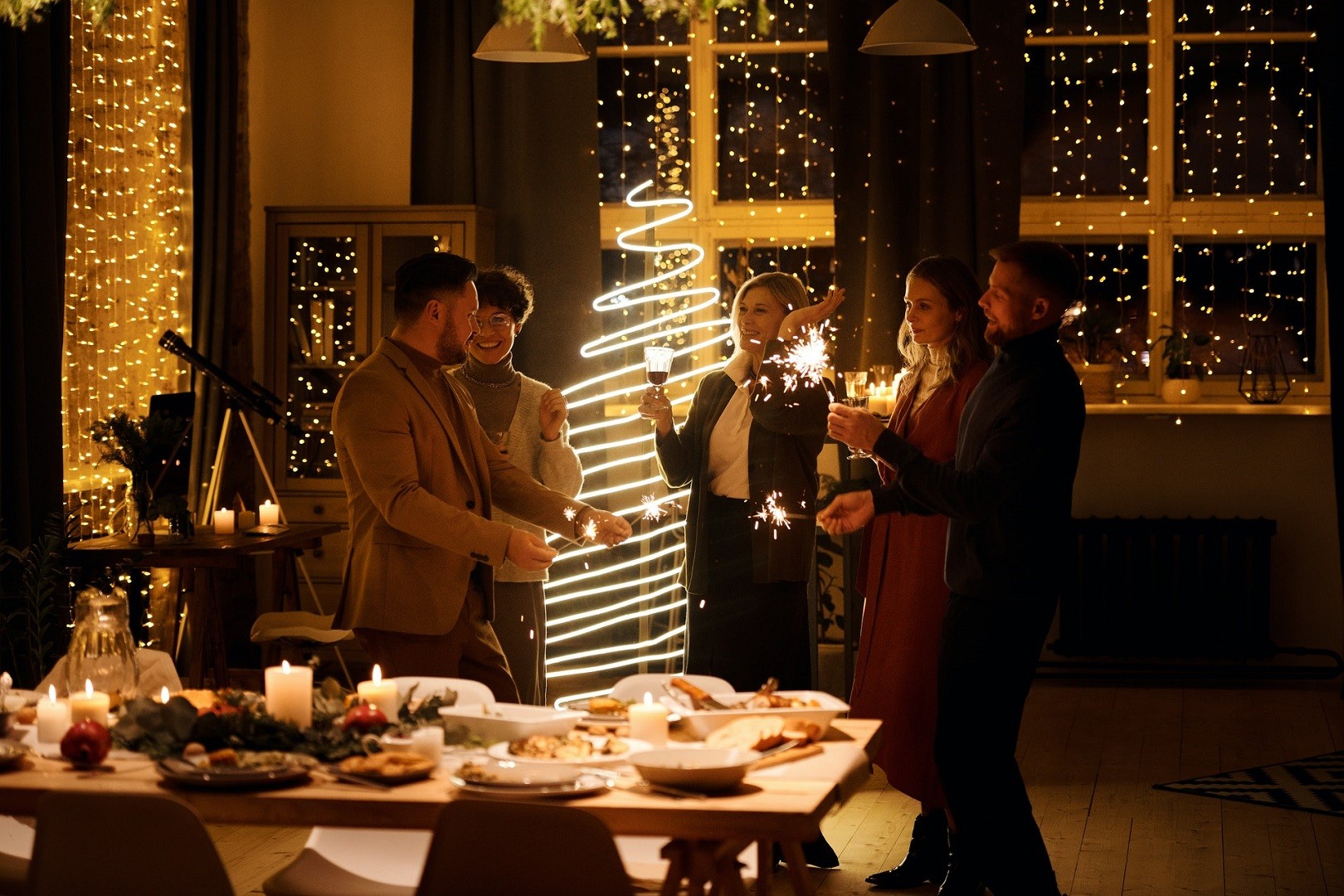 Everyone looks forward to Christmas dinner during the holidays. The delicious, calorie-packed ensemble, which consists of the famous Christmas ham, roast, prawns, barbecue, mince pies and pavlova to boot, will see you going back to the table for seconds. But since you've been eating all of these since time immemorial, why not try it with a twist?
This article shows you a healthy spin on every Aussie home's favourite Christmas foods, which you will surely enjoy without compromising your health.
First Thing's First: The Sauce
The flavour of roast or barbecue lies predominantly in the sauce that was used on it. The combination of sweetness and spiciness in a store-bought barbecue sauce is what whets your appetite. Unfortunately, it's packed with high-fructose corn syrup, which is one of the contributing factors of high cholesterol, high blood pressure, obesity and heart disease.
Whether you're putting meat or prawns on the grill, your barbecue dish will not only taste better but also be safer to your family's health if you make your own barbecue sauce using healthier ingredients. A homemade barbecue sauce recipe contains garlic, onion, molasses, tomato sauce, apple cider vinegar, chili powder, paprika, salt and pepper. Yes, you read that right. Everything that you need is already in your kitchen.
As for healthy gravy, you can do away with white flour and fat drippings, which are the primary ingredients of regular gravy, along with butter and heaps of salt and sugar. Substitute all of these with olive oil, chickpea flour, chicken stock, skimmed milk and fresh herbs like thyme and sage, instead of salt and sugar.
Roast Lean Meat
Every bite you take from that juicy roast adds an inch to your waistline and increases your risk for heart disease. However, this isn't to say that you should forgo of this Christmas staple. Instead of beef or lamb, use lean meat like chicken or turkey because it's lower in fat.
But, if you won't settle for anything else other than beef or lamb, go for the leaner sections of the meat, and then roast it with olive oil, sunflower oil or any unsaturated fat to protect your arteries and heart. Also, see to it that you serve more vegetables in comparison to the portion of the meat.
Fat-Free Mince Pies
It's not Christmas without mince pies. It's like a seasonal fruit that you only get to eat during the holidays. Not because it isn't available the rest of the year, but simply because it's associated with Christmas. Although incredibly delicious, not everyone would dig into this pastry dish, especially health-conscious individuals. You can't blame them since it's packed with calories, saturated fats and sugar.
To make healthy mince pies, use low-fat pastry, unsaturated fat like olive oil and fresh fruit instead of dried, preserved ones. Try this, and you'll see even the healthiest person in the room going for thirds.
Go Easy on the Cream
Pavlova may not seem to pose any problem on the outside. Topped with fruits rich in vitamin C like strawberries, blackcurrants and kiwis, it's supposed to be safe to eat, right? Without its high sugar content and heavy cream, it's perfect. To avoid increasing your waist circumference and risk of type 2 diabetes, obesity and heart disease, use less sugar and substitute the heavy cream with Greek yoghurt.
By tweaking the recipe of your favourite Christmas foods to come up with something healthier, you can ensure everyone in your life maintains good health and enjoys longevity. So, don't hold back and just keep looking for the best ingredients. Happy Christmas!
Do you have a natural health & wellness business?
Sign up now and advertise on Australia's #1 natural health website.
Or visit our Wellness Hub to help you stay current about the industry.