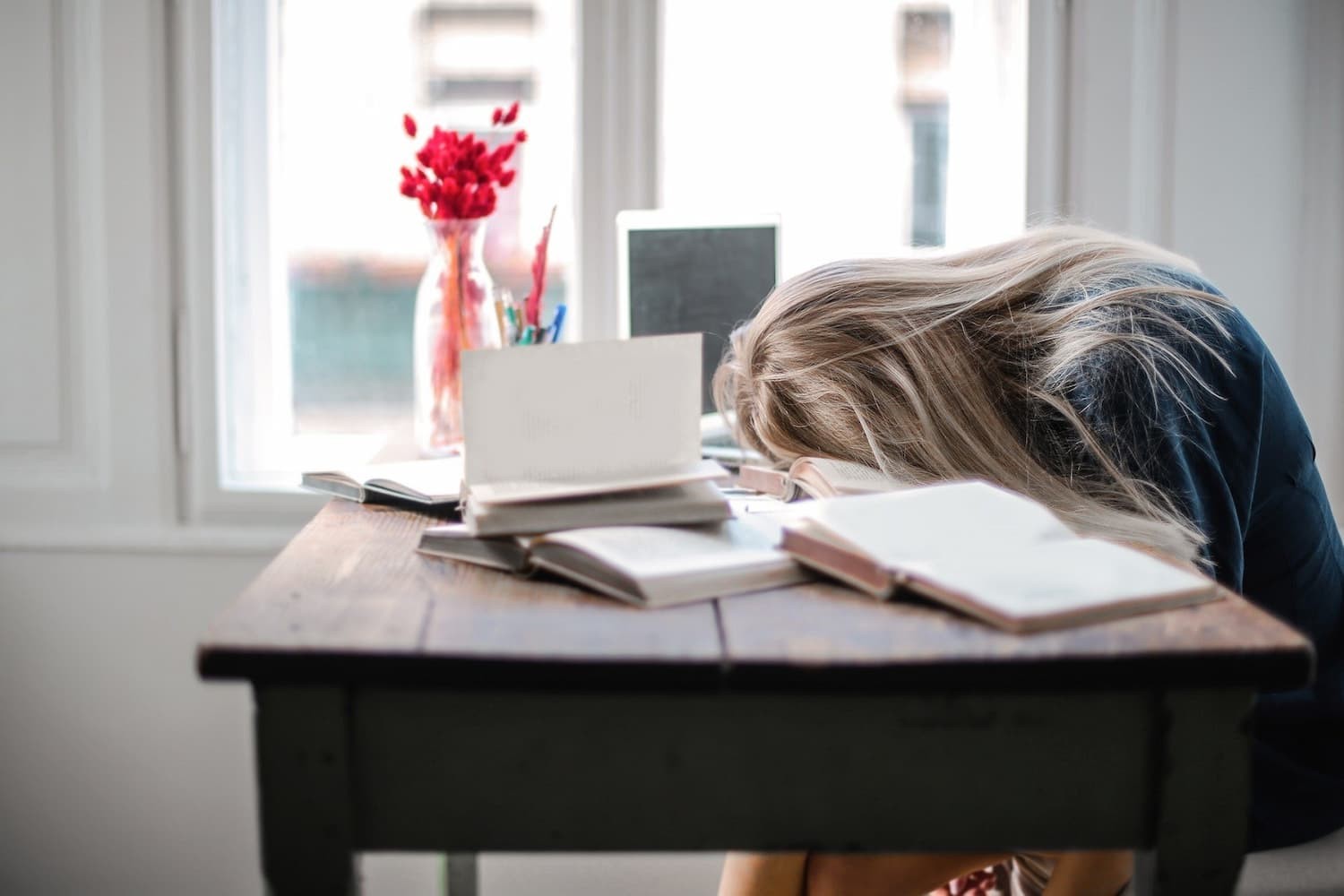 Are you on the highway to burn out? If you're feeling stressed, overwhelmed, and unable to cope with work, relationships, family, or other areas of your life, you may be close to burning out.
So what can we do to prevent overwhelm and burn out? Here are some suggested strategies to try, as well as a quick introduction to burn out.
What is burn out?
Burn out is the result of stress, usually over a long period of time. A busy work schedule in a high-pressure environment is a common instigator of burn out.
You may experience burn out when every day is exhausting, and you've lost the motivation or joy at work or at home. Bear in mind that burn out is different to stress. When you're stressed you are still hopeful about the future – once this project is wrapped at work, you'll be able to relax again. Burn out, on the other hand, is characterised by an ongoing gloominess, lack of motivation, and the inability to care about what happens next.
Burn out is dangerous because it can flow into all areas of our life – our relationships, productivity, finances, socialising, hobbies, and affect our overall wellbeing and optimism. Our health can also suffer, and we become more vulnerable to illness and stress-related diseases.
Now we know what burn out is, let's look at how it can be better managed:
Talk to someone about it
You don't have to suffer alone, although many of us do when we're overwhelmed. Or worse, we stifle our stress and take it out on the ones we love. Beat burn out before it beats you, by consulting with a health professional – a psychologist, life coach, or counsellor can help you discover strategies to manage and treat your burn out.
Start your day relaxed
Getting out of bed is tough when you're on the brink of a breakdown. Reset your routine by starting with a relaxing activity. Before checking your phone or diving into family life, take time out with some gentle stretching, journaling, meditating, writing in a gratitude journal, or simply sitting in a quiet spot to reflect and refocus your thoughts.
Treat yourself well
How quickly we forgot to take care of ourselves, when we're so busy taking care of others. But that's a sure-fire recipe for burnout. Start by reviewing your diet and ensuring you're getting enough of the good stuff – fruit, vegetables, grains, protein, seeds, nuts, and supplements. Ensure you drink plenty of water each day. And even if it seems there's no time, there is always time to move your body and get a good dose of feel-good hormones from exercising.
Learn to say no
It's important to realise that other people may not know you're overwhelmed. So be sure to set some boundaries – at work, at home, and in your social circles. Say no to favour requests or extra obligations that are only going to wear you down. Then you will have the energy to say yes to the things that will make you happy!
Originally published on Sep 23, 2015